Leading Leaders- Zar Nigor Tojik, A Young Board Member from Gilgit Baltistan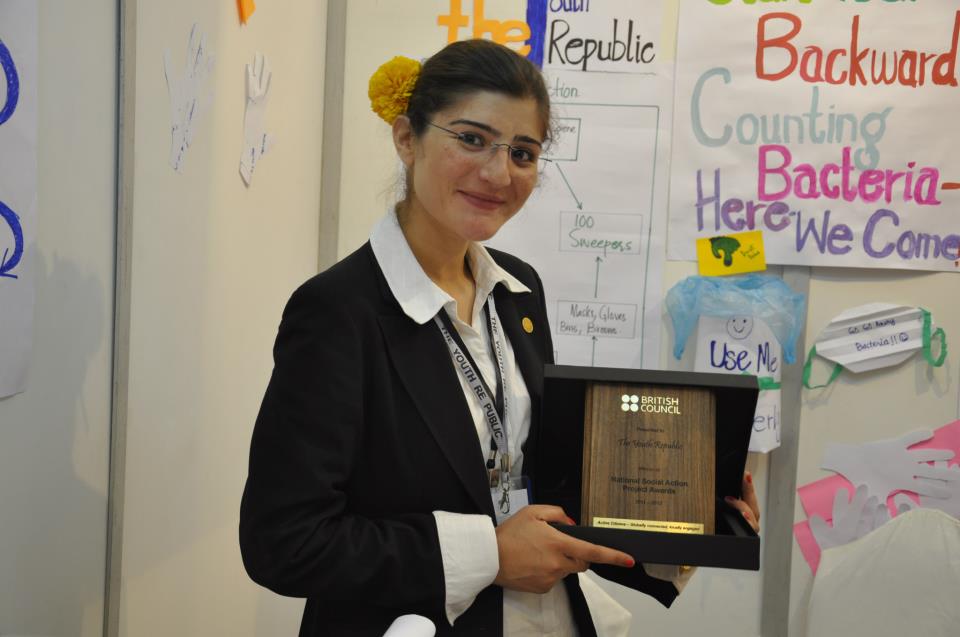 Samina Dayum
"Living in mountains people don't think to live simple life and have luxuries around, one can imagine that mountains have a harsh weather as well as a very tough life to live." says Zar Nigot Tojik.
She feels privileged that she belongs to a family who is the first generation to get a quality education and living at the best standards as compared to the lives of her forefathers. She gets motivated when she goes back in the past and sees the toughest lives of her forefathers.
She starts traveling across the country to the institute where she is studying at the meanwhile. She was hungry for the appetite of education. She is feeling lucky to make it to one of the best institute of the world.
Zar is interested in community services and serving the humanity. So, that she volunteers her time to serve communities. The voluntary service leads her to have an organized and simple life. She got the volunteer of the year Award-2014 by Chanan Development Association (CDA), a youth led organization.
"I know my family can't be always there to help me in my dreams so, that I want to struggle for what I need and want in my life.  There are so many hardships in one's life but one need to be strong enough to face it." Says Zar
Zar is newly elected youngest Board Member for the year 2015-2018 in Chanan Development Association (CDA). It's a great achievement of her with example for the youth of Gilgit Balistan.

She has also attended many national awards including, "The Bronze Standard" of the international award for young people by Duke of Edinburgh. She has attended many international and national conferences and seminars across the country and internationally representing Pakistan and Gilgit Baltistan especially.
Zar Nigar has also completed the Active Citizens Program by British Council and got the National Social Action Project Award with team- The Youth Republic. She has been to Sri Lanka for the Change Maker Program by Common Wealth and British Council. She is featured in the Common Wealth video of the charter.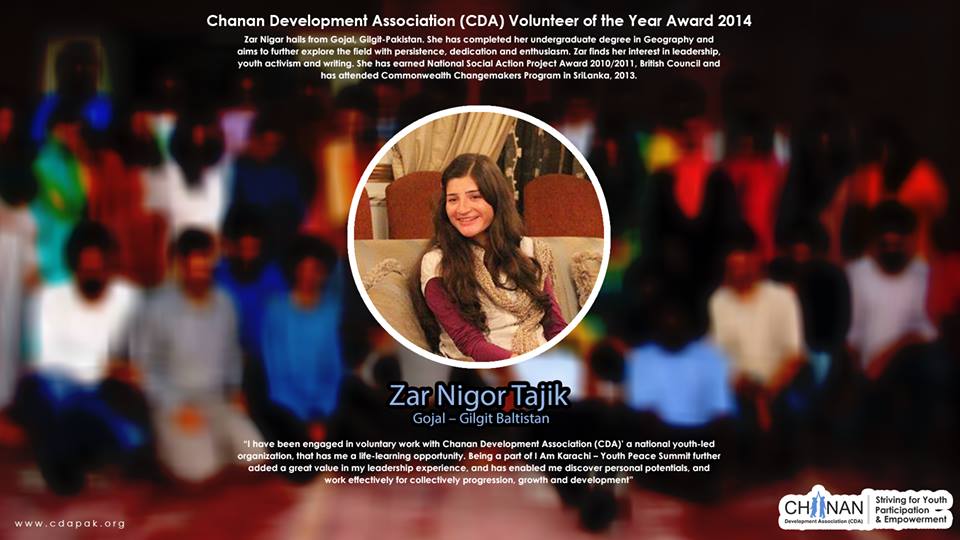 "A person is never a born leader, a very thought provoking concern indeed. Then what makes an individual a leader and distinguishes him/her from others? My observation points out towards the environment that surrounds an individual which enables that person to build certain qualities within him/her and embraces that being to lead just not others but a leader leading leaders." Adds Zar
We wish her best wishes for the next in her life.
Links: