High altitude police unit deputed in Diamer for protection of foreign expeditions, tourists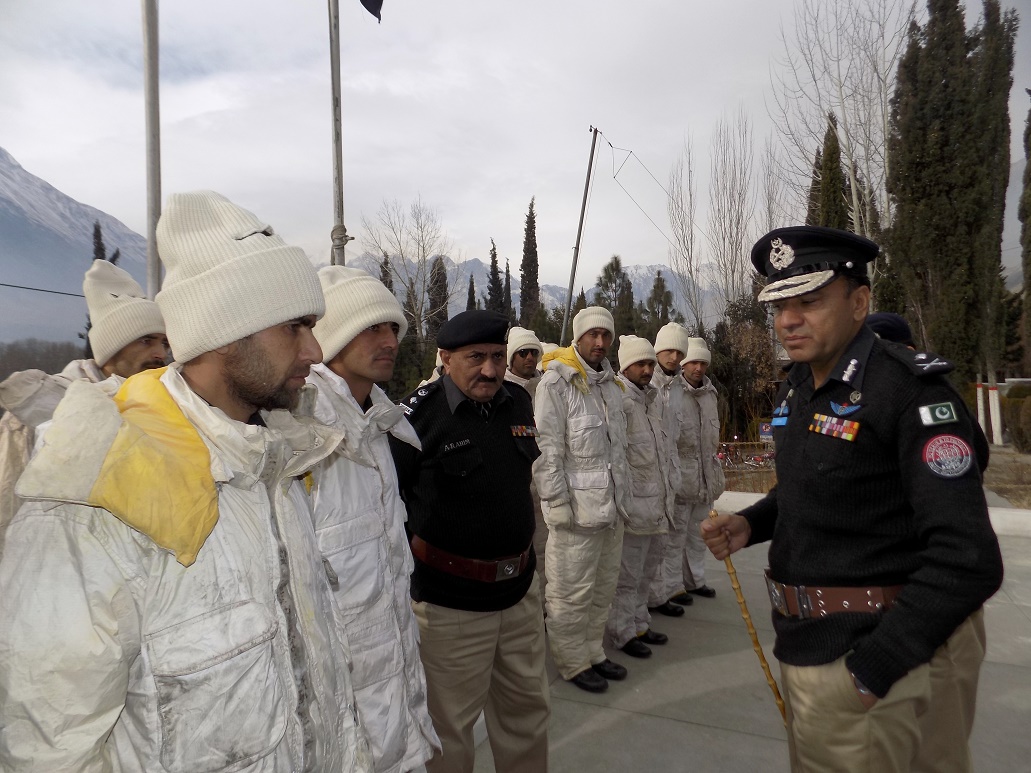 Meraj Alam
Gilgit: A team of policemen trained by the Pakistan Army has been deputed in the Diamer district of GB on Tuesday. The team is expected play an important role in protecting foreign expedition teams and high altitude mountaineers visiting the region. It is pertinent to note that around 125 policemen were trained at the Army High Altitude School Rattu for such tasks. The need for creating a high altitude police unit was felt after gunmen shot dead 11 mountaineer near the base camp of the Nangar Parbar mountain. 
According to Mobarak Jan, Public Relation Officer Gilgit-Baltistan Police, the Inspector General of Police Gilgit-Baltistan Capt (r) Zafar Iqbal Awan has borrowed twenty High Altitude Kits from Pak Army, which have further been handed over to the Policemen deputed for protection of foreign expeditions at the heights of 18 -19000 feet above sea level.
The training imparted by the Army and provision of kits has enhanced the capacity of GB Police, Jan said.
It is further pertinent to mention here that flow of foreign expeditions and domestic tourists as well as foreign tourists had increased manifolds last year due to the peaceful and secure environment in Gilgit- Baltistan.