Constitutional Status: AJK assembly resolution irks residents of Gilgit-Baltistan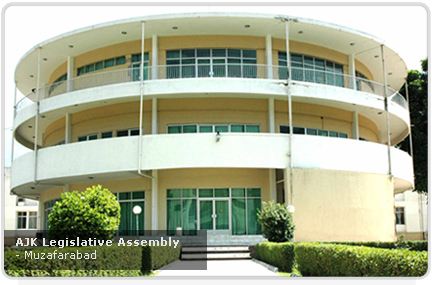 Islamabad/Gilgit: The Azad Jammu Kashmir Legislative Assembly today passed a resolution condemning the reported change in the constitutional status of the Gilgit-Baltistan region. The assembly members said that the GB region is an integral part of Kashmir and any change to its status will jeopardize the overall Kashmir cause. The AJK assembly resolution said that Pakistan should not integrate GB as a province. Instead, they demanded AJK-like setup for the region.
Meanwhile, the opposition from various Kashmiri leaders, like Yasin Malik, and political parties has triggered strong reaction in Gilgit-Baltistan, with young men and women blasting the Kashmiri leadership for 'opposing the rights of people of GB'.
"The Kashmiris are enjoying rights under India and also as part of the AJ&K, but they always oppose demands of the people of GB for political and constitutional rights", commented a young man named Zubair Ahmad on a social media platform.
"Why GB should be deprived of [sic] constitutional rights when India is giving rights to Kashmiris on its side," wrote Burhan Khan.
"Kashmiri leaders have no right to speak on behalf of the people of GB. They don't represent us, neither do they tolerate our region's prosperity", said Abid Shah, a development practitioner based in Islamabad.
Political leaders from PPP, PTI and other parties have also condemned the Kashmiri leaders for imposing their views on the people of GB.
It is being said many quarters that the opposition by Kashmiri leaders and political parties is fueling hatred for them in the Gilgit-Baltistan region, and corroding the neutral support they have enjoyed.