His Highness Prince Karim Aga Khan ends 13-day visit to Pakistan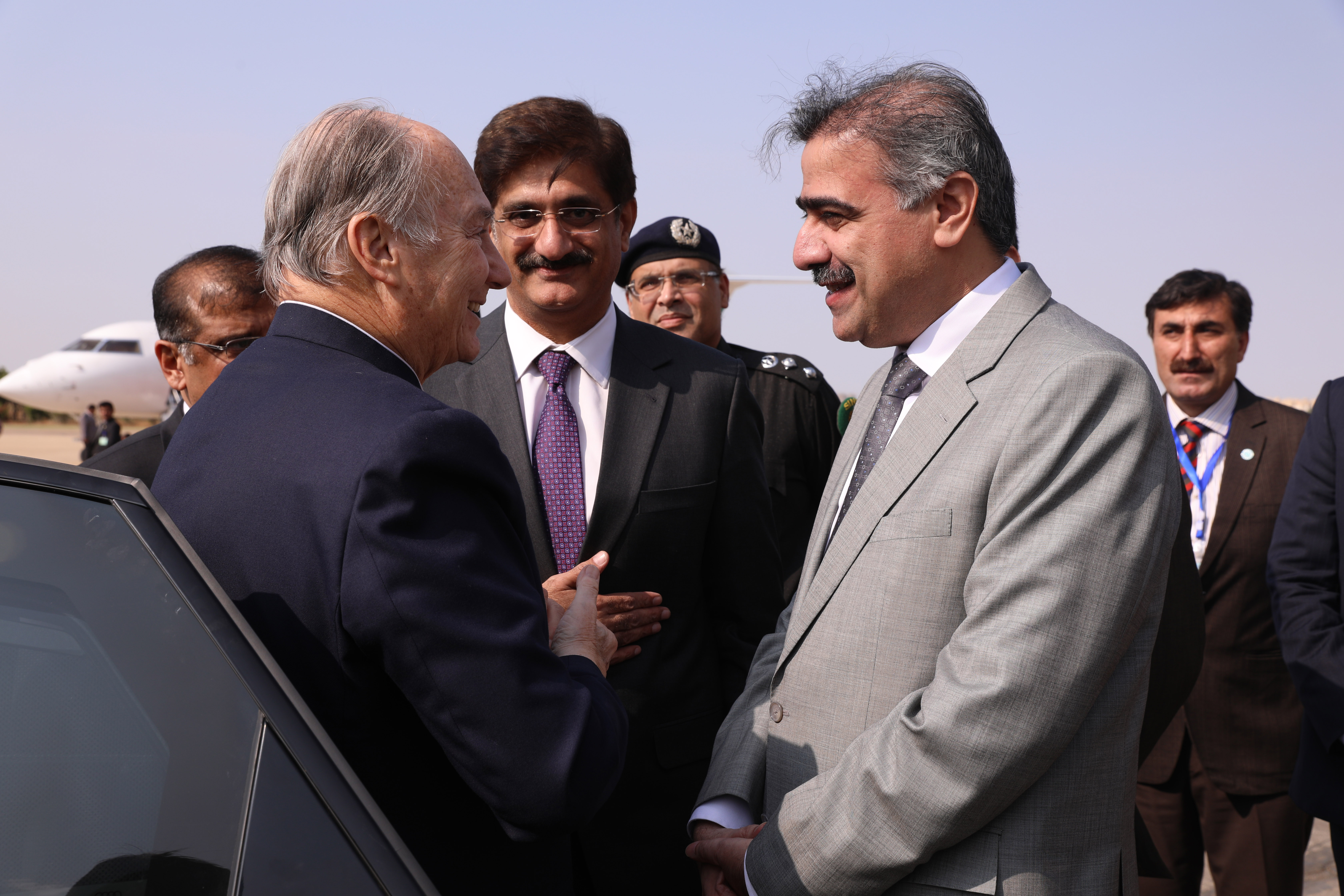 Karachi: Spiritual leader of the Ismaili community Prince Karim Aga Khan departed from Karachi today after completing a 13-day visit to Pakistan. The visit was part of the commemoration of the Aga Khan's Diamond Jubilee, which began earlier this year on 11th July. During his visit he met with members of the Ismaili community and key government officials in Islamabad, Chitral, Gilgit-Baltistan and Karachi.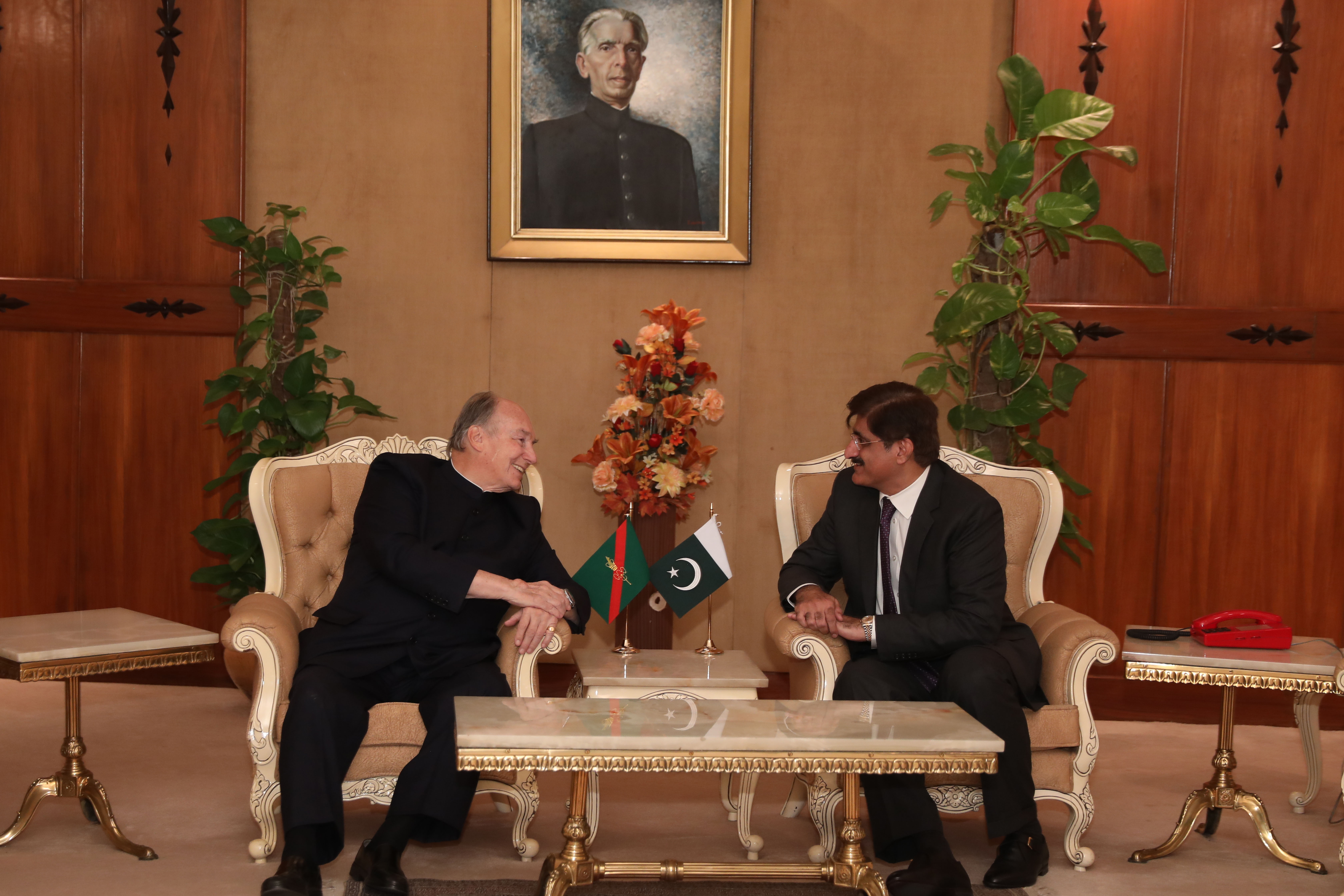 In Islamabad, the Aga Khan met with President of Pakistan, Mamnoon Hussain at Aiwaan-e-Sadar, where he was received by a Guard of Honour. He also met with Prime Minister, Shahid Khaqan Abbasi, who presented him commemorative stamps on the occasion of his Diamond Jubilee.
While in Chitral, he met with the Member of National Assembly, Khyber Pakhtunkhwa, Shahzada Iftikharuddin, Commissioner Malakand Division, Syed Zaheer ul Islam, District Nazim Chitral, Maghfirat Shah, DIG Malakand Division and Colonel Moinuddin Akhter Hayat to discuss matters of mutual interests.
In Gilgit, the Aga Khan was given a warm welcome by a delegation comprising of Chief Minister of Gilgit-Baltistan, Hafiz Hafeez-ur-Rehman, Force Commander Northern Areas, Major General Saqib Mahmood Malik and Chief Secretary Gilgit-Baltistan Dr Kazim Niaz. After his visit to Northern Pakistan, he traveled to Karachi where he met with Chief Minister of Sindh, Syed Murad Ali Shah and Governor of Sindh, Muhammad Zubair.
While in Karachi, His Highness the Aga Khan, Chancellor of Aga Khan University also inaugurated the Aga Khan University's Centre for Innovation in Medical Education, a state-of-the-art facility for technology-based learning for health professional.
The Aga Khan is the Chairman and Founder of the Aga Khan Development Network. In Pakistan, the contributions of the Network has been significant in improving the lives of the people. The Network has been present in the country for over a 100 years and today, also works in the most remote areas of the country with a focus in health, education, rural and economic development, culture and tourism. The Diamond Jubilee marks 60 years of the Imamat of His Highness the Aga Khan, as the Spiritual Leader of the Shia Ismaili Muslim community. The Aga Khan acceded to the Ismaili Imamat on 11th July 1957, succeeding his grandfather, Sir Sultan Mahomed Shah Aga Khan III.