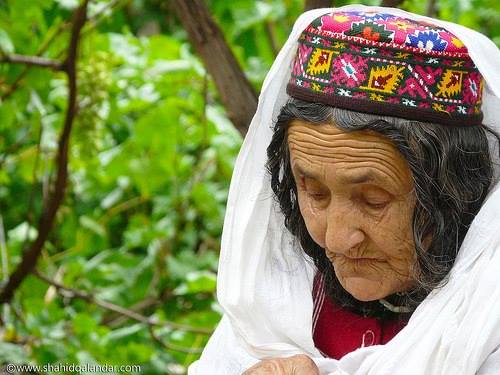 Khalid Ansari
Behold your fast life, the hustle of the urban chaos! There is a soul in the mountains, pure from the sickness of materialism, the symbol of divine affection; the Mother brethren!
Up with the morning sun sparkling the dew, her day starts with the hope that the beloved prodigals are up too; the voices of her prayers could be heard in your heart; the eternal connection is always humming in your soul, pushing you every moment towards your goals. Listen to your inner self!
Day goes by, whether or not in the fear, or in prayer, there needs work to be done, there needs additional support to be yearned. The thought of your well-being in the mid-day sun worries her; the sweat of exhaustion from the morning work motivates her because the sun has just risen. Another normal day for her.
Shadows get longer, and so does her longing for your comforting presence and the bright future; the only hope is the past.  The worse situation, the miserable conditions which made her stronger than ever to believe in you, to feel the urgency of your needs from miles away. There's need for more work to be done. Worry and joy go hand in hand, thinks the worn out mind getting home from the day's tiring work; listen to her anticipated ones.
Heavens is where, they say, you find peace. But her heaven is you, the lost wanderer, the careless rover. Stars in the sky honor her sigh, burning their hearts to illuminate her nights.
"One fine summer, the day breaks with birds chirping the songs of joy, bliss glitters from her dazzling face; a shade in the blazing sun, the days of struggle are long gone. Breeze of opulence telling tales of your accomplishments, suns of tomorrow asserting your bright future."
See for yourself the dreams of the soul, amidst the towering mountains. All her dreams about you, the prodigal son or daughter!