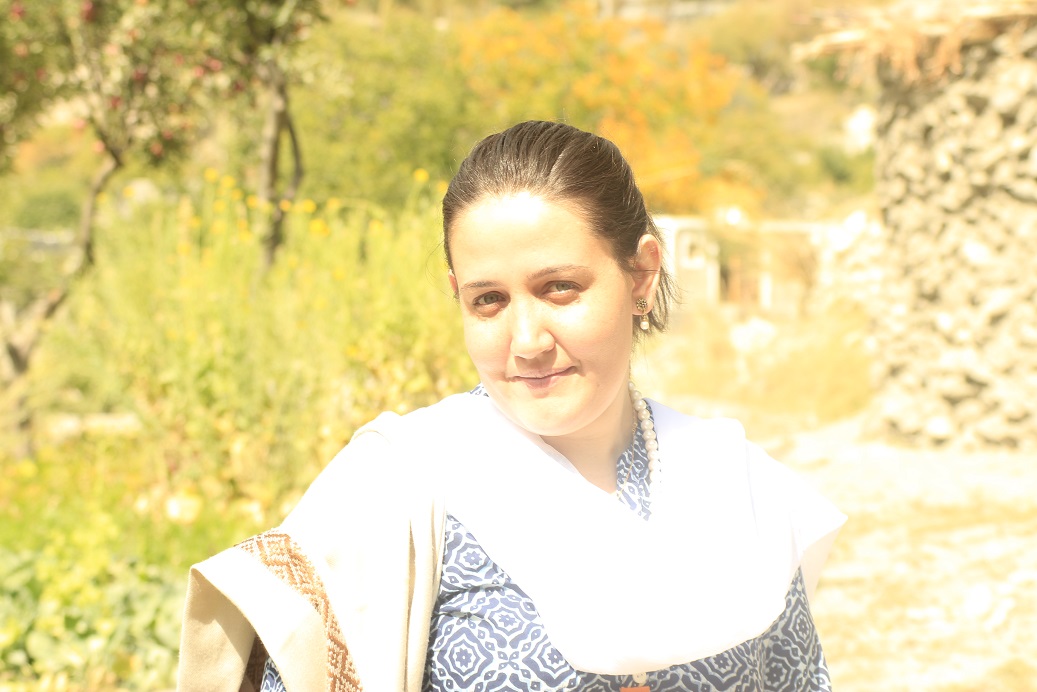 Naila Parveen
"The only source of knowledge is experience". Albert Einstein
One of the most important challenges of the world is unemployment. We meet many people every day, but very few of them we find having jobs and living a blissful life.
During the past few decades the ratio of unemployment in Pakistan has increased rapidly. Although Pakistan is rich in terms of natural resources but there is no management and proper utilization of these resources. There are multiple reasons that are causing unemployment. Alas many graduate, doctors, engineers, teachers, lawyers, IT specialist in the country searching for jobs and no success. It is a frightening situation that needs to deal with interest. Unemployment always promotes famine and apprehension that forces an individual to take illegal or immoral ways of earning. It is a common observation that unemployment and crime rates are connected. Criminal activities are the most horrible drawback of unemployment.  According to analysts unemployment Rate in Pakistan is expected to be 6.00 percent by the end of this quarter. Pakistan Unemployment Rate by 2020 is projected to trend around 5.70 percent.
There are numerous other factors that are causing unemployment. Let's talk about some of the factors and their way out to reduce the menace from the country.
The deprived education system is a major factor. Quality of education has a declining trend. Shortage of teachers and poor laboratories has caused in the obsolete curriculum which have almost no relevance to modern needs. Each year universities are producing number of graduates without keeping knowledge regarding job markets. The education itself has become a business, Private & public colleges and universities are selling degrees that have no value and lead the students to hunt jobs for so many years. In 2017-18, the budget that government has allocated Rs.902.7 billion for education. This is fairly low for a country like Pakistan. Government should allocate more to education sector.  Government needs to take stern action by having proper check and balance on educational institutes. Higher Education Commission HEC is playing its role but it needs to be more vigilant and strengthen.
"Upon the subject of education, not presuming to dictate any plan or system respecting it, I can only say that I view it as the most important subject who we, as a people, can be engaged in".
Abraham Lincoln
The growing population is playing a foremost role in this regard.  The recent census shows that the population has grown by 57 per cent since 1998, reaching 207.7 million and making Pakistan the world's fifth-most-populous country.  Illiteracy, early marriages, desire for son, is some of the reasons for over population.  There is already lack of standard education system in the country so bringing more children means adding more illiterate to the labor segment.
Awareness of family planning should be given by establishing more family planning centers in the remote areas.  Early childhood marriages should be banned and firm policies are required to implement.
From past few years there is less foreign investment, which has increased unemployment. Terrorism and violence has stopped many international investors. Not only has this, the relationship with neighboring and other world needed to improve to develop the economy and to minimize unemployment.
Pakistan is a very beautiful in its natural beauty especially Gilgit Baltistan, KPK are the most beautiful places. The tourism industry after 9/11 gone down which affected so many entrepreneurs. The law and order situation of Pakistan is better than before. By developing the tourism industry, other businesses such as hotels, restaurants, transport, handicrafts, shopping, local recreational spots and local entrepreneurs get boosted and it will create thousands of new jobs for unskilled and skilled labor force. In 2018, the British Backpacker Society ranked Pakistan as the world's top adventure travel destination
The government itself is also responsible for unemployment. There are many talented young people hunting and waiting for jobs, if the age limit for retirement which is 60 is changed to 55 or 50 then the seats will be vacant.
Nepotism and Favoritism prevailing in the job sectors both in private and public leads to injustice which creates frustration that ultimately force the deserve ones to indulge in criminal activities. CPEC china Pakistan economic corridor will open opportunities for talented and deserve people. Government needs to play its role but with fairness. Government should give equal job opportunities to all provinces especially Gilgit Baltistan and KPK.
Migration from rural to urban areas is also a major factor of unemployment in cities.  People are migrating to urban areas leaving their fertile lands behind.  Lack of agricultural faciliticies and incentives people prefer to move towards cities. Pakistan stands at 1st in irrigation system in the world which makes it more feasible for agriculture. Agricultural sector should be developed as it has more potential to create opportunities.
Energy is considered to be life line of any economy. Unfortunately Pakistan despite of having all resource is facing energy crisis. There is no proper planning and management for producing energy from these sources. Pakistan needs around 15,000 to 20000 MW electricity per day.  Currently it is able to produce about 11,500 MW per day. So there is a shortfall of about 4000 to 9000 MW per day. This shortage is badly affecting the economic growth of the country.  With availability of proper energy more industries can be established that will create opportunities and we can overcome unemployment.  Government by making effective policies and its proactive implementation can get rid of this crisis. By constructing more dams energy can be produce. As a responsible citizen we should also utilize the available energy wisely for the development of our country.
 Every good citizen adds to the strength of a nation.