Women's Day Celebration in Gilgit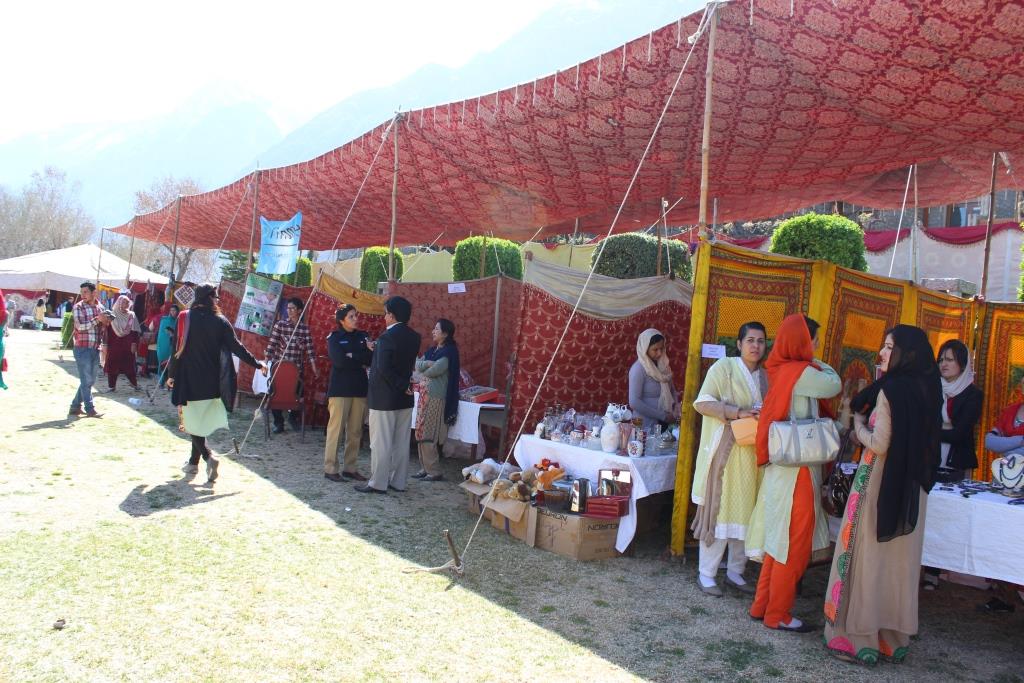 Ainoon Aleem
8th March is internationally celebrated as the "International Women's Day". It is an important occasion for all of us to pause for a moment to reflect on ourselves, to appreciate how much has been done and what more needs to be done in the field of gender equality. The day also provides an opportunity to discuss the persistent inequalities between women and men and to put forward suggestions and actions as to how to overcome the barriers to women;s equal and full participation in all aspects of society. Moreover, it is the day to acknowledge all the men and women in the world for making this world a better place for everyone to live in.
On the occasion of International Women's Day, Women Development Directorate (WDD) in cooperation with AKRSP, AKHSP and many other NGOs organized a stupendous event having both entertaining and learning aspect held at Serena Hotel, Gilgit in which people from all walks of life participated.
Event started with a tableau performance by the students of Mountain School which was highly appreciated followed by a presentation delivered by Dr. Nasreen on Health Problems of Women of GB. Skit and a commendable speech was presented by Girl Guide Scouts which enthralled the audience throughout.
Charter of demand which had been planned out was also presented to the government officials on which Provincial Minister Sobia Muqaddam said that soon she will be raising this issue in the Gilgit Baltistan  Legislative Assembly. The event was concluded with certificate distribution to the participants.
More than 40 women entrepreneurs displayed their products at handicraft stalls and apart from that a food court was also arranged.