Student in Gilgit-Baltistan miss papers due to blockade of roads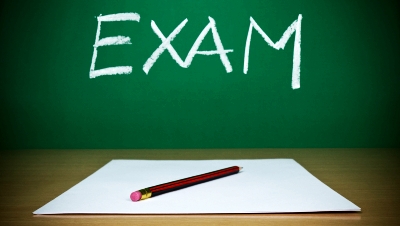 Ejaz karim
 Many students missed their board exams due to heavy rains and blockage of roads on Monday, April 4. Rains on Saturday and Sunday caused flooding and land-slides across Gilgit-Baltistan, leading to blockage of all roads. This came during the time when students appear for their board examinations, many of whom have to travel long distances to get to theirexamination centers.
The Karakorum Board Examinations, to which all the government schools are linked, responded to this situation by canceling examination. But no such response came from the authorities of Federal Board of Examinations, which is responsible for conducting of most private schools in the Gilgit-Baltistan region.
At USWA public School in Ganish, one of the appointed examination centers in Hunza, the examination supervisors knew that many students would not be able to reach due to the road blockages. "We waited for a notification from the authorities about exam cancelation but when we did not receive any, we had to proceed with conducting the exam as directed", said one of the exam supervisors at the school. "Around 35 boys and girls from our school were unable to attend their Biology exam today because they could not reach their examination centers", said Naeer Hussein, Principle of USWA Public School Nagar. These students will now have to wait another year to sit the examination again. Not only is this major disappointment for the students who missed their exam. It is also not good for the morale of other students.