5 Reasons Businesses Refuse to Choose Your Guest House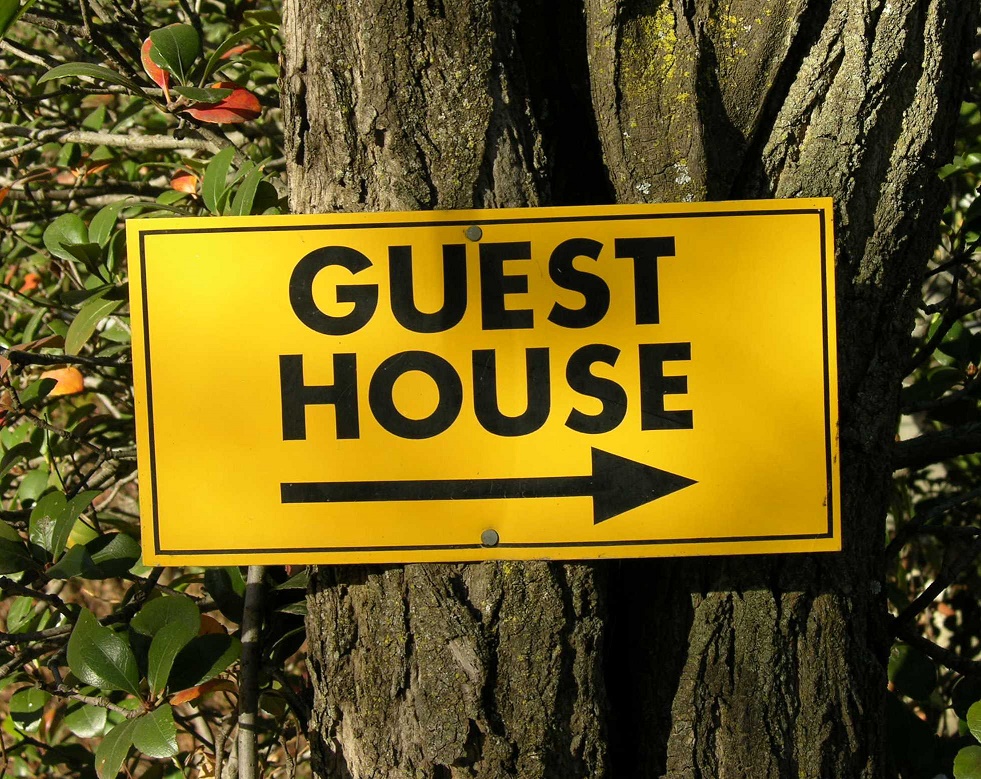 Are you a guest house trying to get some potential clients from business sector? But still you haven't found any success?
There can be multiple reasons of you failure to attract businesses to choose your guest house for their stay. Identifying these reasons is essential to increase your revenue. Some common reasons which generally get overlooked have been discussed here.
Your Guest House is Not in Heart of The City
One of the major problems is your guest house is not in the heart of city. In case you are an owner of one of the guest houses in Karachi, you are still lucky. Karachi is a metro city. And this leads to every locality being middle of the city itself.
But in case you own a guest house in Islamabad or any other city which is geographically small, this can lead to difficulties. When businesses plan to take on board any guest house they look for convenient access for them and for visitors who would be dropping in for meetings.
Other than that, absence of your guest house in middle of the city most probably means lack or complete absence of markets and recreational venues. In a new city people prefer to stay in areas close to markets. After all who doesn't like exploring the new city?
Your Staff is Not Trained to Manage Businesses
Another major reason you might be losing business is lack of professionally trained staff especially when it comes to manage business clients.
Business clients have serious objectives when they are in traveling. They won't like to associate themselves with entities and organizations which either lack professionalism completely, or, are at a lower degree than their expectations.
Imagine if you are from Islamabad staying in a guest house in Lahore for business purpose and have invited a prospective client. Wouldn't you like the guest house staff to be professionally trained and highly disciplined?
Won't that create a positive impact on the prospective clients?
Same goes for others.
You don't need degree holders to have professionally trained and disciplined staff. A good example is of waiters in 5 star hotels in Karachi who aren't highly qualified, yet well trained and well mannered.
So focus on training your staff.
Cleanliness Does Matter. A lot More for Businesses
"Cleanliness" in guest houses has been the most common problem with highest number of complaints experienced.
There can be no excuse of avoiding cleanliness. Even if you are a small, cheap and affordable guest house. In fact this is one of the major factors which can lead you to build strong relations with your clients generating more revenue.
Always keep these areas clean
Entrance
Corridors
Counters
Room
Dining room
Washrooms
Bed sheets/bed covers/pillows
Cupboards
And anything else missing in the list!
Cleanliness alone is a factor which can help you to create strong relations with your clients (and businesses) and help in getting word of mouth promotion.
Your Rates Are Talking to the Sky
Every business loves this word "profit". You also do. But do not forget when handling business clients, it is all in all a different scenario.
Businesses always look for most reasonable prices along with other benefits. In return they can benefit you by
Becoming returning customers and
By recommending your guest house to other businesses
Do question your business clients how frequently they travel? In what industry they operate? This will help you to figure out how much they travel and how it can help you in long term profitability.
Are You Complimenting Your Clients (Businesses)?
Mostly business and small businesses overlook long term relationship building by complimenting their business clients.  This can lead to lose business clients. After all why should they remember you?
If you are a guest house in Islamabad or any other small city, most probably you will have a small portfolio of business clients.
That means it will be much easier for you to compliment them.
Make a list of contact persons in these business organizations which are your client.
Offer them discounts on personal visits
Wish them on Birthdays (if you have recorded their birthdays)
Giving them a call in a month or two will make them happy
Offer business clients a greater % of discount for long term formal contracts
Complimenting your business clients and facilitating them by going the extra mile can help you to become the first choice of businesses when choosing the best guest house.
Conclusion
Identify reasons which are affecting your business. And try to improve these reasons. If there are problems which cannot be sorted out, look what else you can do to compliment your weakness.
This will help you make your guest house one of the best guest houses.