Need of professional physiotherapists in GB and Chitral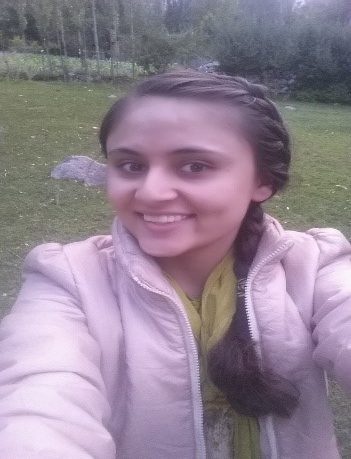 By Shagufta Jabeen
870, 347 people, according to 1998 census, live in ten districts of Gilgit-Baltistan. In seven districts, there are District Head Quarter Hospitals and Tehsil Head Quarter Hospitals. Doctors deployed in their respective hospitals and other medical staff actively serve people of the region according to their capacity and available resources. Disease differs from patient to patient who come to the hospital for treatment. Doctors prescribe medication after thorough evaluation of each patient in a proper way.
Most of the people who come for treatment in hospitals in the mountainous areas are the patients of joint pain, back pain, osteoporosis, swerve body parts, and congenital physical defects. In addition to this, almost every day victims of accidents on and off the road are also brought to hospital for treatment.
Ironically, physiotherapists, who specialize in dealing such cases, are missing form the health system, in most cases. The MBBS qualified doctors hardly know a thing or two about physiotherapy, because it is a specialized field. There might be some exceptions, like doctors who do a two-year degree in Physiotherapy after MBBS, but their expertise are limited. Only a fully qualified physiotherapist can deal such delicate cases with the professional care needed.
Physiotherapy got prominence in Pakistan after the 2005 earthquake, in which tens of thousands of people were injured. Due to limited number of physiotherapists in the country, many lost their limbs forever, unable to get proper care in a timely manner.
Even now physiotherapists are missing from the health system in Gilgit-Baltistan and Chitral.
To fill the gap, the government launched a two-year long degree course in Physiotherapy after the 2005 tremor. Short courses were also conducted to meet the needs on urgent basis. Later, considering importance of this sector, the two-year diploma course in Physiotherapy was winded up and the Government, after consultation with Higher Education Commission of Pakistan. The two years diploma course was transformed into a five-year degree programme, to create professions.
Under this degree programme, departments of Physiotherapy were established in Public and private medical colleges and hospitals throughout the country. Interested male and female students were given admission to this five years degree programme.
Till now, this new breed of professionals has not yet come practically in the field as Doctor of Physiotherapy. Currently, they are determined to achieve their degrees in different medical colleges. It should be expected that these doctors complete their five-year degree programme and will be able to get their degrees in the field of Physiotherapy and would serve the humanity after stepping into practical field.
It is worth to mention that after successful completion of five years doctorate course, the successful graduates would be awarded doctorate degree from Pakistan higher education commission. These graduate doctors would also be eligible for recruitment in the basic pay scale of seventeen in Government jobs.
Many cases have been observed and occurred in Gilgit-Baltistan and Chitral where many people, including males and females, admitted in hospitals after a sudden stroke at different times. Unfortunately, due to non-availability of the qualified doctor of Physiotherapy, other doctors specialized in other area of interest other than Physiotherapy treated the patients.
Since, they had no information about that particular disease. They prescribed pain killer or pain relief medicine for the patient to get rid of the situation and the patient died comfortably some day later after remaining in the battle of life and death. Surprisingly, in spite of the request from patient's relatives to show the patient to another medical expert, the relevant doctor insists to keep the patient under his monitoring So that he could further enhance his knowledge by examining this new disease. The patient's relatives become optimistic and keeping a good hope of improvement in their heart about their patient in front of stubborn of their patient's doctor, return their homes  with empty hands at late hours after burial of their relative, the patient.
At the end, it is appealed to Government of Pakistan, Ministry of Health and Minister of health that;
Vacancy of Doctor of Physiotherapy in Public hospitals of four provinces of the country in general and Gilgit- Baltistan and Chitral in particular may very kindly be created and Doctor of Physiotherapy may very kindly be deployed in these hospitals.
Department of Physiotherapy may very kindly be established in Karakorum International University, Gilgit, so that students of Gilgit-Baltistan could get this education in their region.
If the Government creates vacancies for this new breed in public hospitals and deploy Doctor of Physiotherapy in these hospitals by implementing our request and let these Doctors to render their services for the humanity, many lives will be saved. Doctor of Physiotherapy will be available in their area easily for the treatment of diseases and the people suffering from the diseases mentioned above will not die in free.  
The writer is a studying at the Rehman Medical College, Peshawar, to become a Doctor of Physiotherapy. She hails from Ghizer, Gilgit Baltistan.