Shepherd finds two cute black bear cubs in Darel Valley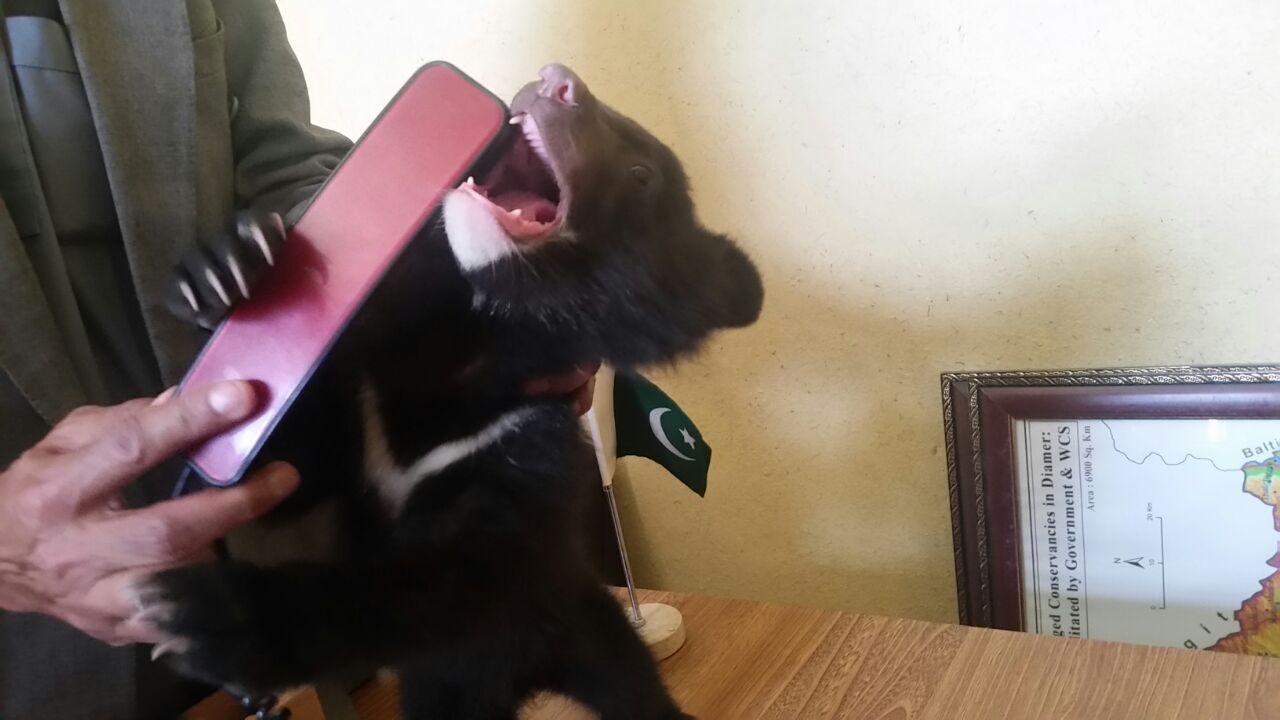 A Shepherd in the Darel Valley of Diamer District found two tiny black bear cubs yesterday. One of the bear cubs was reportedly injured, while the other was in good shape. The Shepherd contacted the Wildlife Department and handed over the two cubs to them.
"The injured cub is under treatment at a hospital in Gilgit", Tariq Hussain Shah, Wildlife Department's Spokesman told Pamir Times. "The black bears are only found in Darel Valley", he added.
Here are some photographs of the cubs playing in the wildlife department's office.