[Videos] The Hunza Great Debate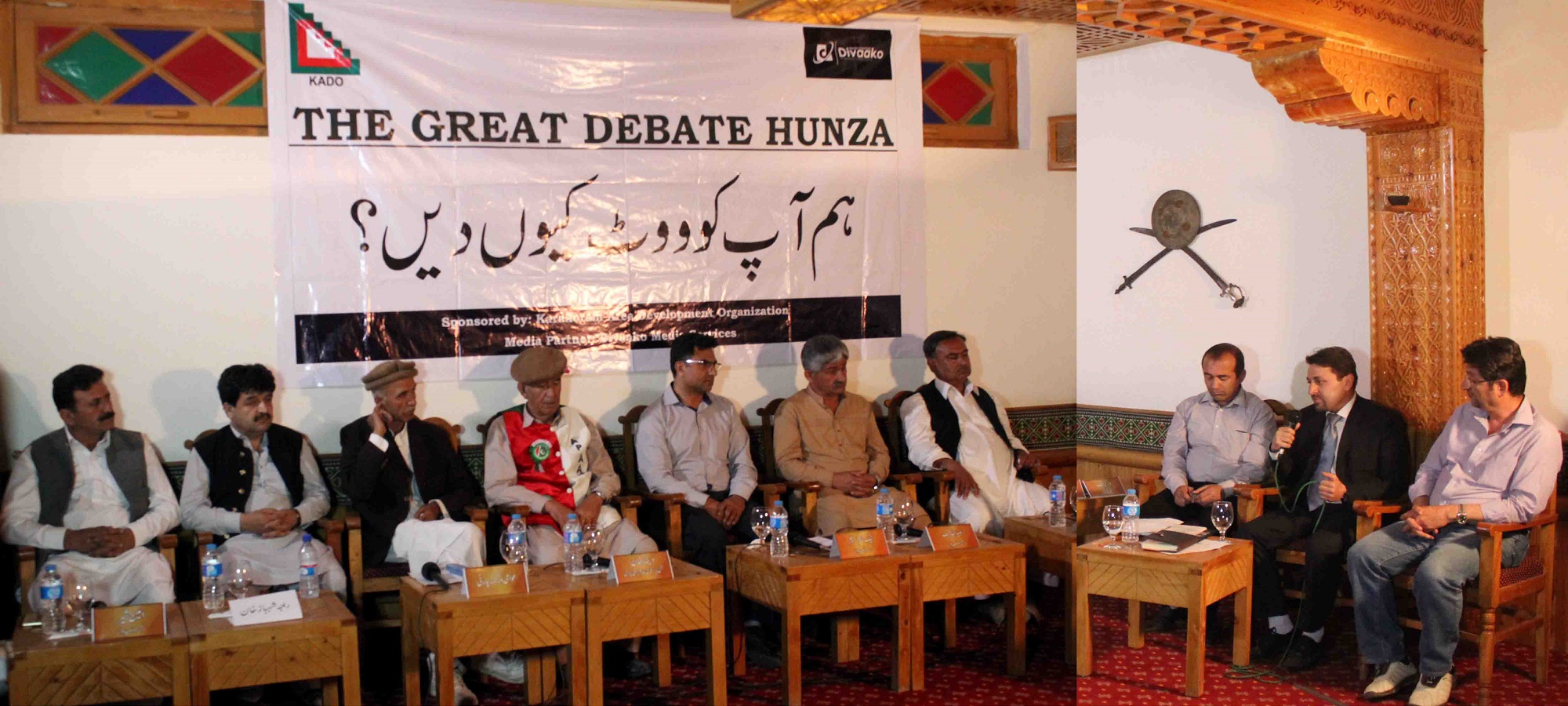 Democracy is always a work in progress. Democratisation of a society entails open dialogue and debates among representatives of various interest groups, political parties and other stakeholders. Hunza Valley has the distinction of organizing debates among political leaders. These dialogues, hopefully, will create an enabling and conducive environment for political maturity and holistic development.
Last week KADO and DEVAKO conducted a debate between candidates and representatives contesting the Hunza By-Election 2016. The two-part video can be watched below:
The Great Debate Part-i from DMSGB on Vimeo.
The Great Debate Part-ii from DMSGB on Vimeo.