A picnic in Ghizar; the land of beauty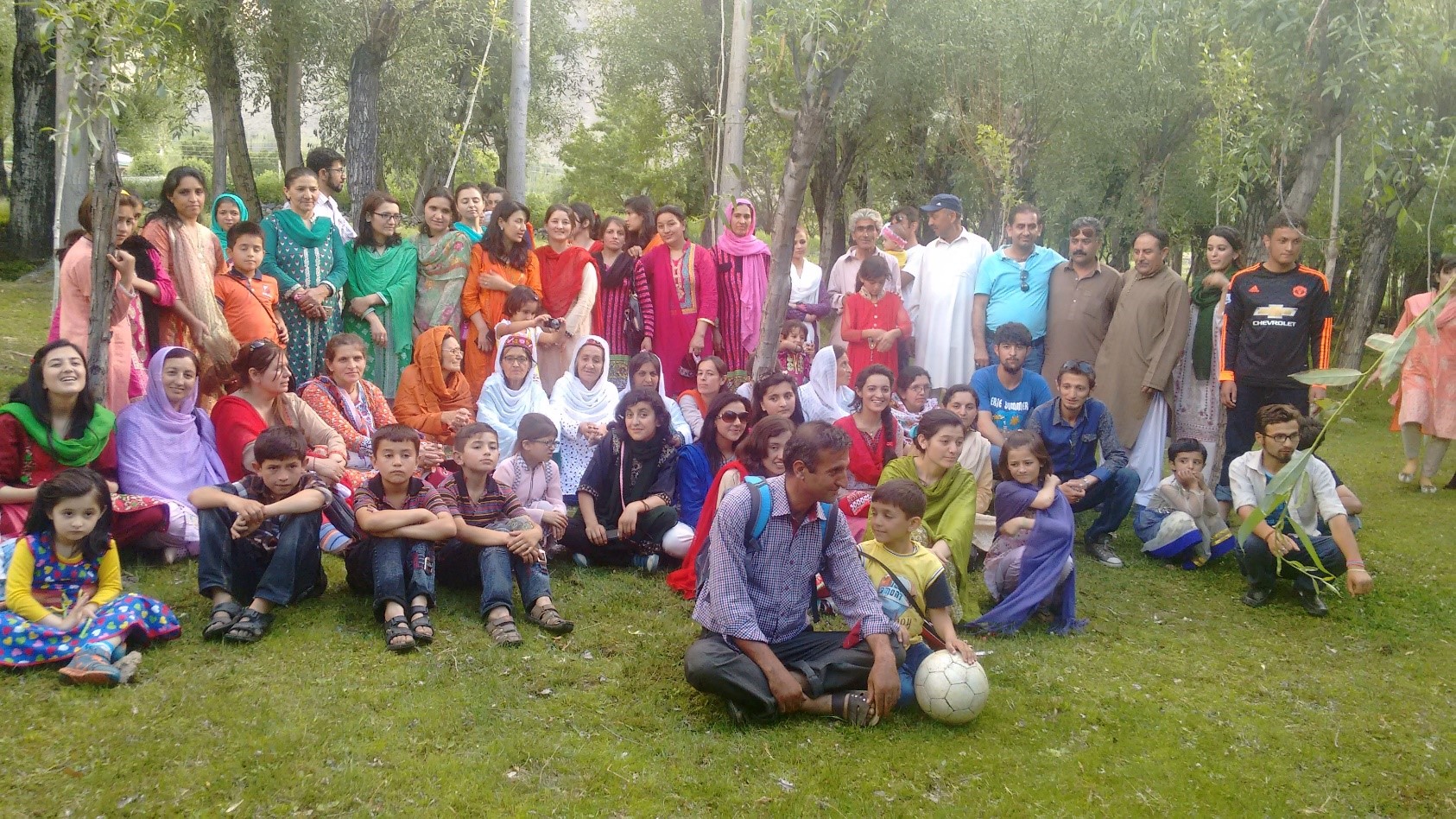 By Arzina Jehan & Rehana Jabar
Past was such an era when people especially women folks could hardly see as what lies in their immediate neighboring valley or across the other side of the mountain. Though men for varied reasons traveled far and wide across the length and breadth of these hidden valleys. Now availability of modern means of transportation have made these areas accessible with greater ease. Ghulkin youth Association (GYAG) as part its recreational agendum took a large number Gilgit-based family members to one of such spectacular scenic beauty dale- Ghizer. It offers mesmerizing picnic venues for local tourists and foreign adventurers like trekking, jeep safari, trophy hunting, water rafting, wind surfing and sightseeing. The peak tourist season period is from May to October. We as the GYAG team members like to share with your readers and prospective tourists from around the world to make this place part of their itinerary, if one is planning a picnic this summer but is indifferent where to go!
Geographically the valley is located between the world's greatest mountain ranges of Hindukush and Karakorum. Ghizer is the gateway to Central Asia and a short way to Tajikistan through Boroghul Pamir pass and to South-West it meets with Chitral in NFWP. It joins with Wakhan strip on its north-west and China on its northern borders. Ghizer, with its capital Gahkuch, the westernmost part of the GB region of Pakistan is at crossroads between Gilgit and Chitral connected through Shandur Pass. Whenever the Mehtars of Chitral did unjust with their people in Chitral and forced them to migrate towards Gupis. They settled in the area between Chitral and Gupis and the area was called Gherz and the people Gherzic. Hence Ghizer is a distorted form of the name 'Gherz' which means 'refugees' in Khowar. Golaghmuli, a village in the valley was named originally as Gherz.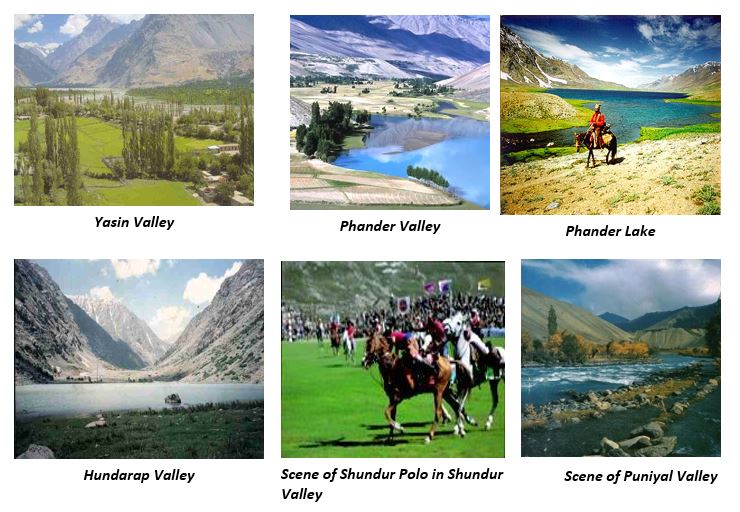 Historically the region has been ruled by indigenous rajas, maharajas and some Paloyo Mehtars. The most and long rulers were thoms of Yasin and Punial , which was later divided between the Mehtar of Chitral and the Maharaja of Kashmir. The Rajas of Yasin; Suleman Shah and Raja Gohar Aman stretched their rule to Gilgit Bagrot by pushing back Dogras and at some particular juncture of history remained undefeated rulers of the region  from Yasin to Gilgit. After the death of Gohar Aman due to the internal conspiracy , the Dogras of Maharaja Kashmir came to Yasin and Mudoori debacle occurred in Yasin. After 1895 all of Ghizer was annexed to Gilgit Agency which was directly ruled by the British Government and not by the Kashmir. When Zulafiqar Ali Bhutto abolished the frontier constabulary regulations (FCR) and Rajgi system and made another administrative district comprising the tehsils (Political districts). The name Ghizer was unanimously agreed for this district.
Demographically Ghizer is a multi-ethnic district and three major languages are spoken; shina, khowar and Burushaski. There are also Wakhi speakers in Ishkoman and with some Tajiks. Shina is dardic branch of Indo-Aryan language is widely spoken language here.
Administratively there are five tehsil; Gahkoch, Gupis, Ishkoman, Punial, Yasin. Tehsil Gupis is the central part of Ghizer district. There are many lush green villages and very pleasant plane fields and lakes like Shandur, Phunder , Khalti, Baha . The biggest lake in Khalti is famous for trout fish. The main river in the district is Ghizer River, which is known as Gupis River in the east of Gupis town. Some of its tributaries include Qurumbar, Ishkoman, Phakora, Hayal, Singul and Yasin Rivers.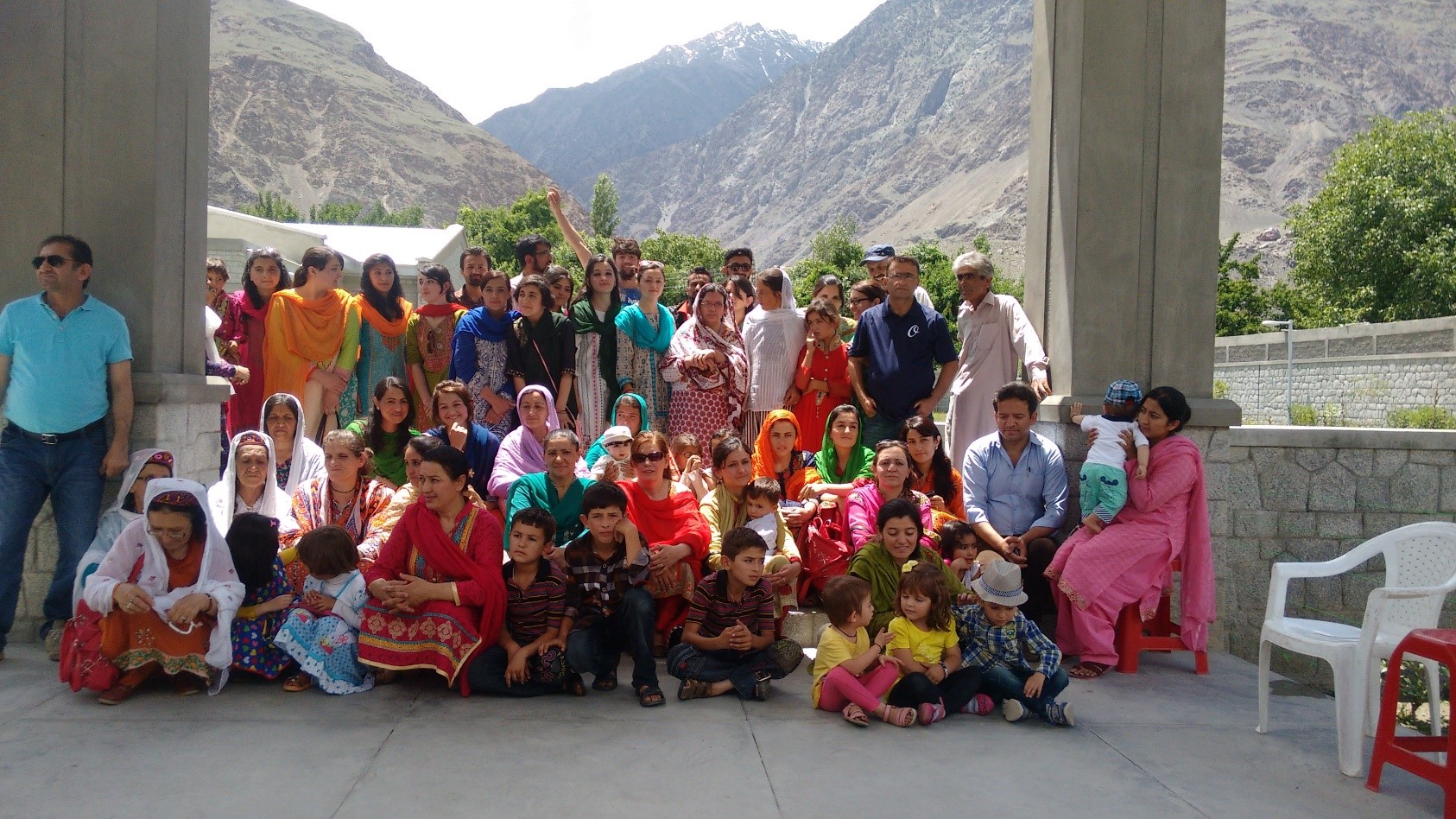 The valley is studded with famous peaks and passes. The highest peak in Ghizer District is Koyo Zom (6,871m). It is the central place from all valleys of phandar, yasin. Poniyal.
Speaking of infrastructures there are colleges and hotels. Hatun Degree College, MIED College Phander, Inter College Gupis Govt Degree College Yasin have brought the human development and education index to 71 out of 148 districts. There is PTDC Hotel in Phunder besides some private hotels in Ghahkuch.
We the picnickers made our picnic a memorable one. As picture depicts thousand words, we are sure readers will not hold themselves back this summer and miss such an exquisite places in the north of Pakistan.