Walking across four glaciers in the winter is an easy feat for these Shimshali mountaineers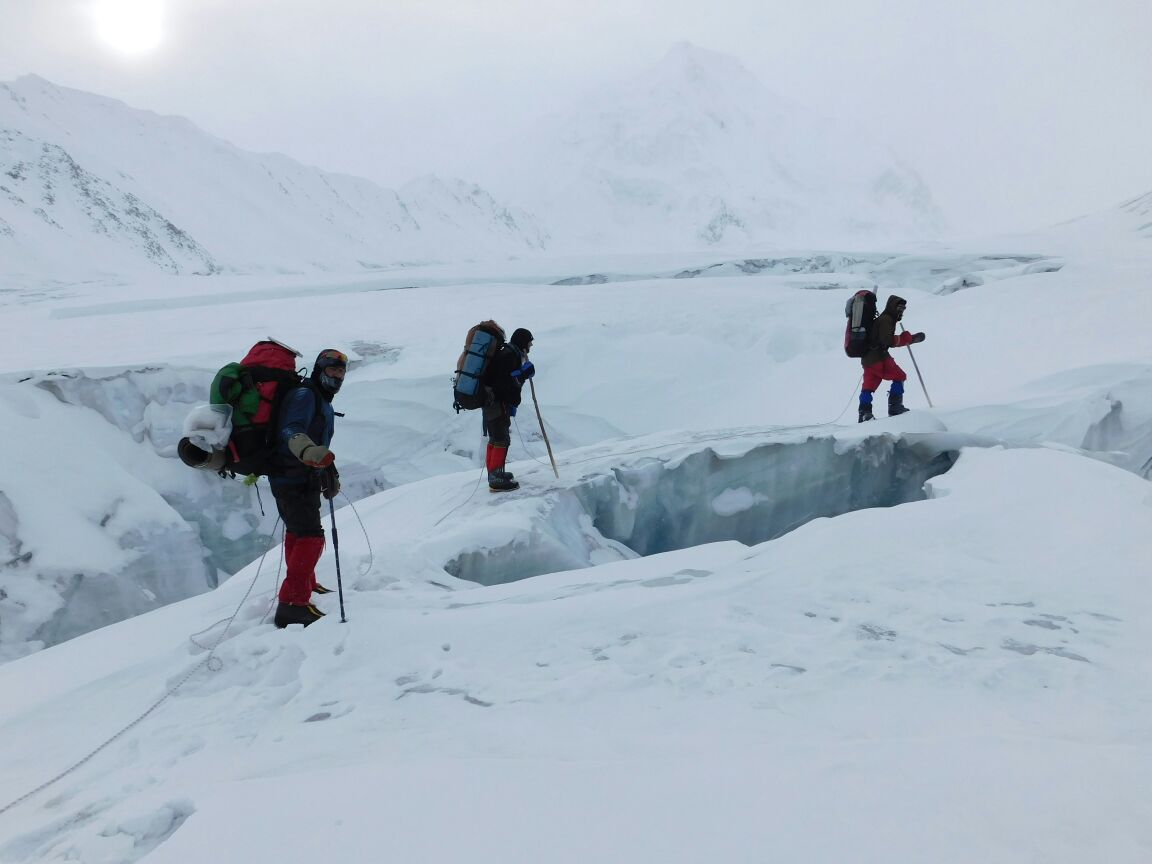 These young mountaineers and researchers from Shimshal Valley traveled for 13 days in the icy winter cold weather across four glaciers reaching Skardu district after 13 days. It is not an easy feat, at all.
The temperature on these deserts of ice and snow can go up to 45 degrees below the freezing point. They, nevertheless, made history by exploring the frozen passes, and also studying the glaciers, with the aim of diverting attention towards the plight of the ice deserts in a world threatened by climate change.
Their journey started from Shimshal on the 5th of January, and they reached Askoli (Skardu) on the 18th of Journey, after braving the bone chilling cold and the life risking crevices and slopes.
These photographs show their journey across the glaciers.
You can read their detailed story HERE