Breaking: Gahkuch bound bus meets with an accident in Pattan-Kohistan, two women dead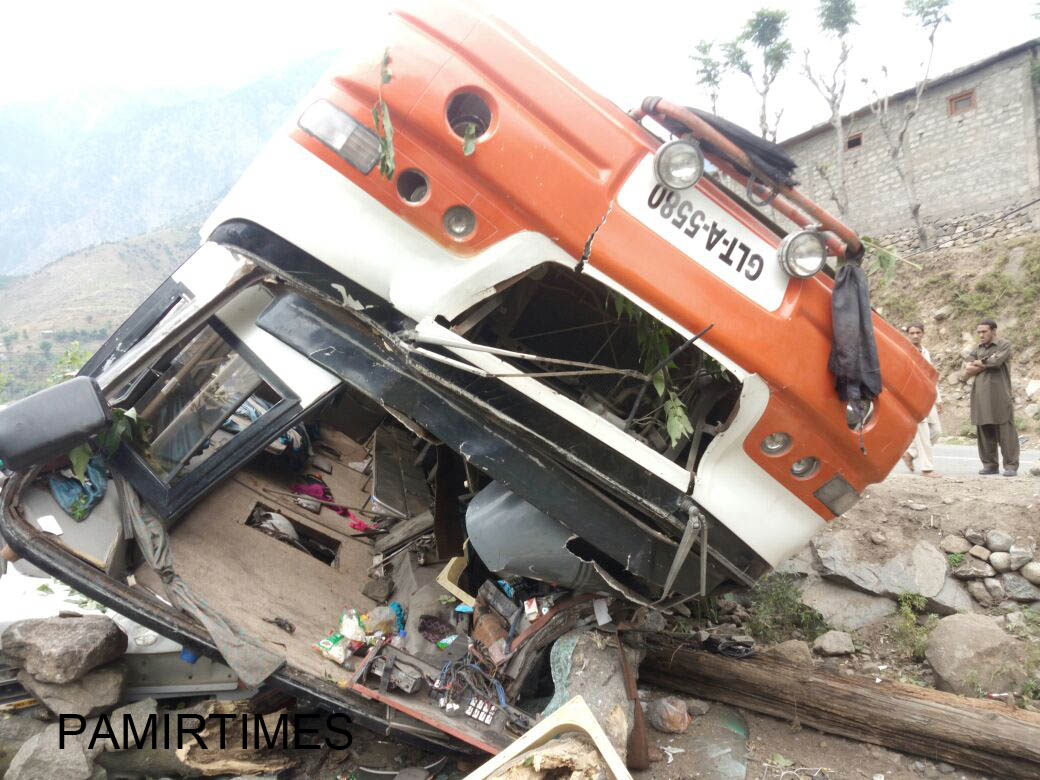 Kohistan, June 11: (Updated) A bus (No GLT 5580) of Silk Route Company going from Rawalpindi to Gahkuch (Ghizar) has met with an accident in the Pattan area of Kohistan.
Col (r) Karim, owner of the Silk Route Company, has told the media that two women have died in the unfortunate accident.
The seriously injured people have been shifted to Besham, from where they will be taken to Abbottabad for treatment, said a source based in Kohistan. He said that the patients are being shifted because the health facilities available in Pattan are not adequate. Many of the injured have fractured body parts, he added.

The bus overturned on the KKH, most probably because the driver lost control, said a police official preset at the site.
This is the second accident on the KKH within three days. On 8th of June car had fallen into the Indus River killing five people, including two women.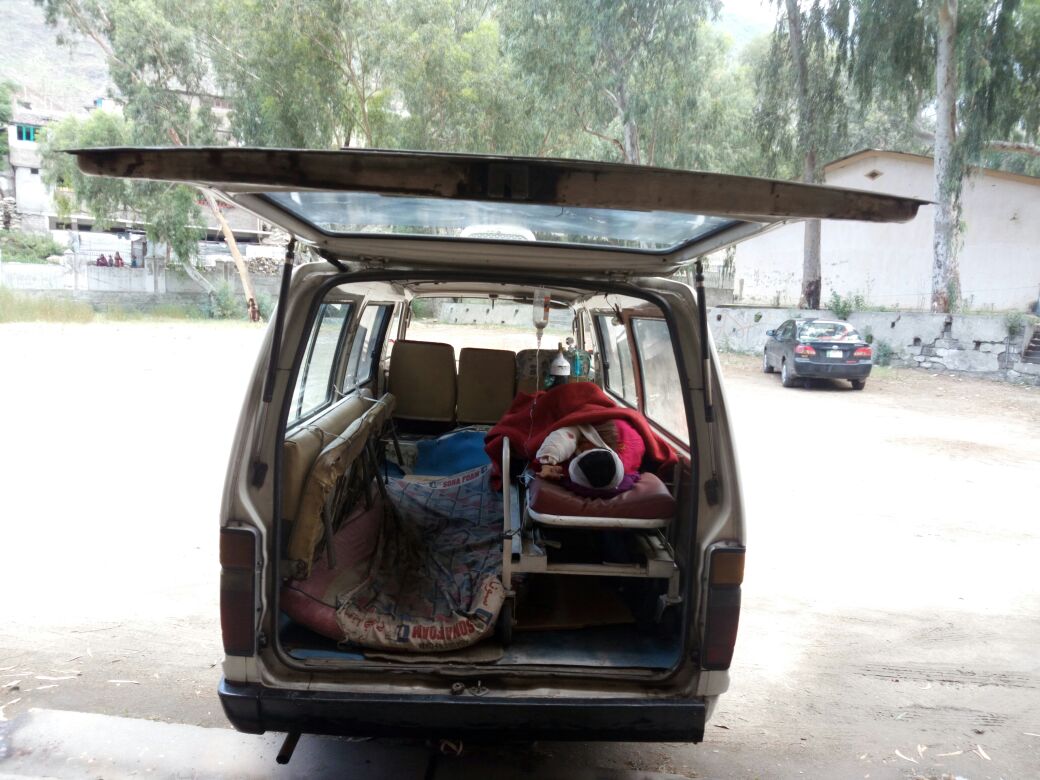 The district administration did not provide an ambulance for transportation of patients, saying none is available in Pattan area. The injured people are being shifted to Abbottabad in a private ambulance arranged by an individual belonging to Gilgit-Baltistan.
The same situation was faced by people three days back when five people died in a car accident. No ambulance was available in the area, and the bodies had to be carried in private vehicles from Dassu to Chilas. Form Chilas onward the bodies were carried in ambulances brought from Gilgit.
In view of the increase in flow of traffic on the KKH, there's a dire need to improve health services and emergency response services along the Karakoram Highway.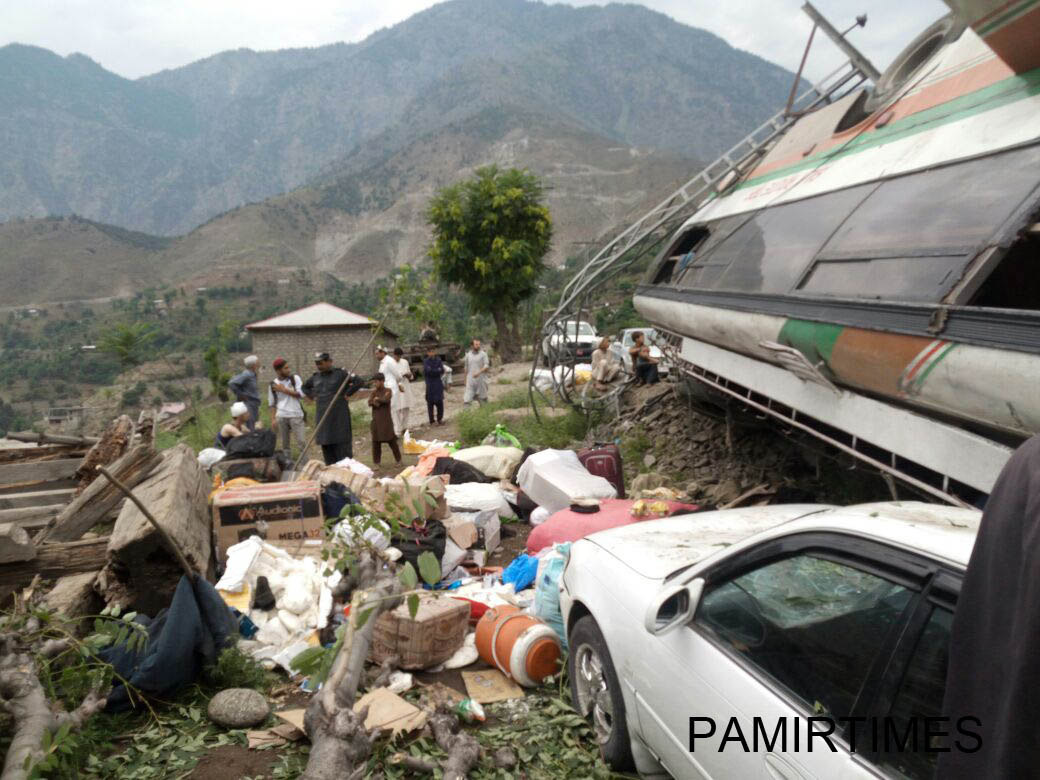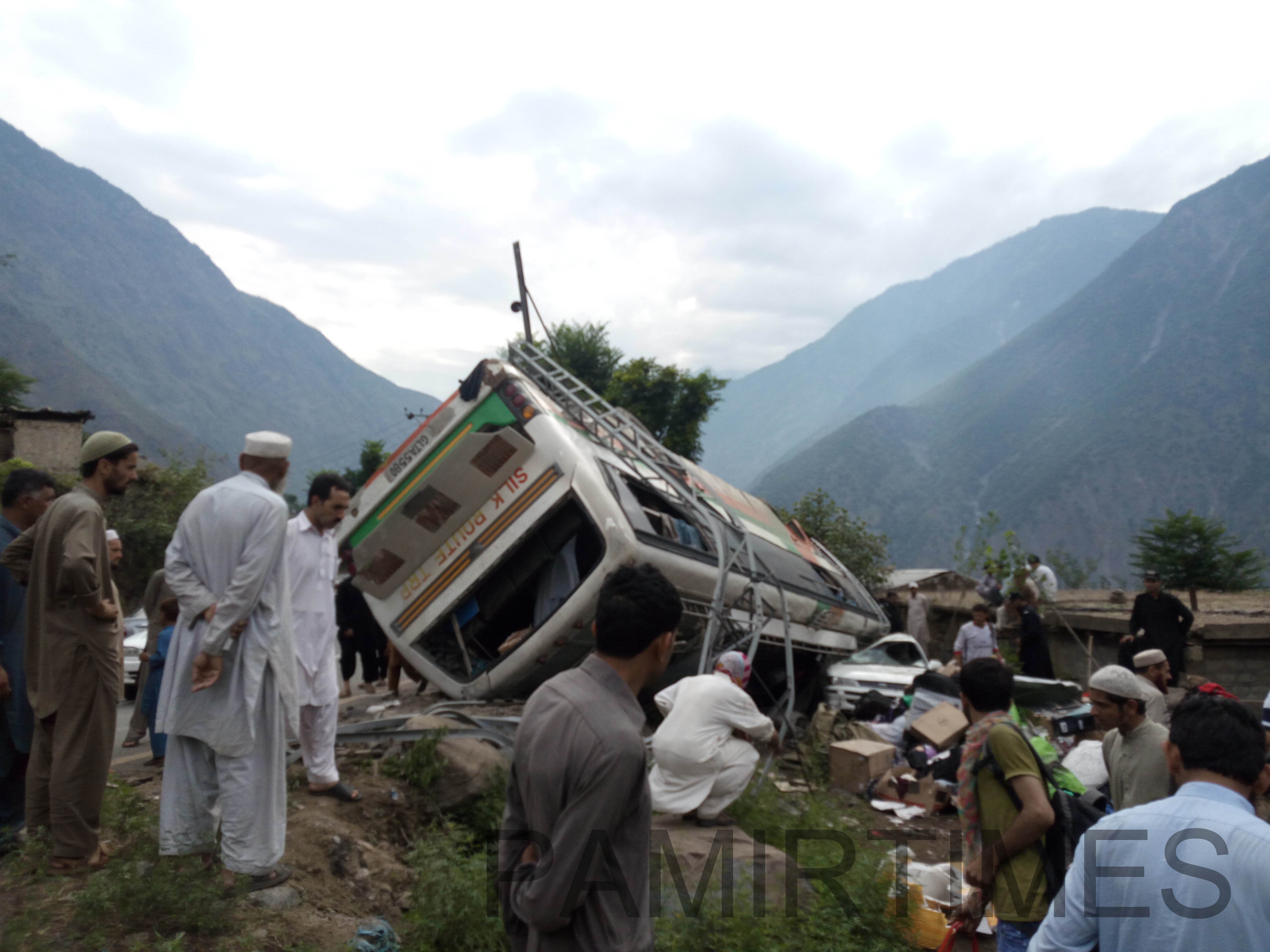 —————————
This is a developing story. We will share more updates soon