300 strong CPEC Patrol Police unit deployed in the Gilgit-Baltistan region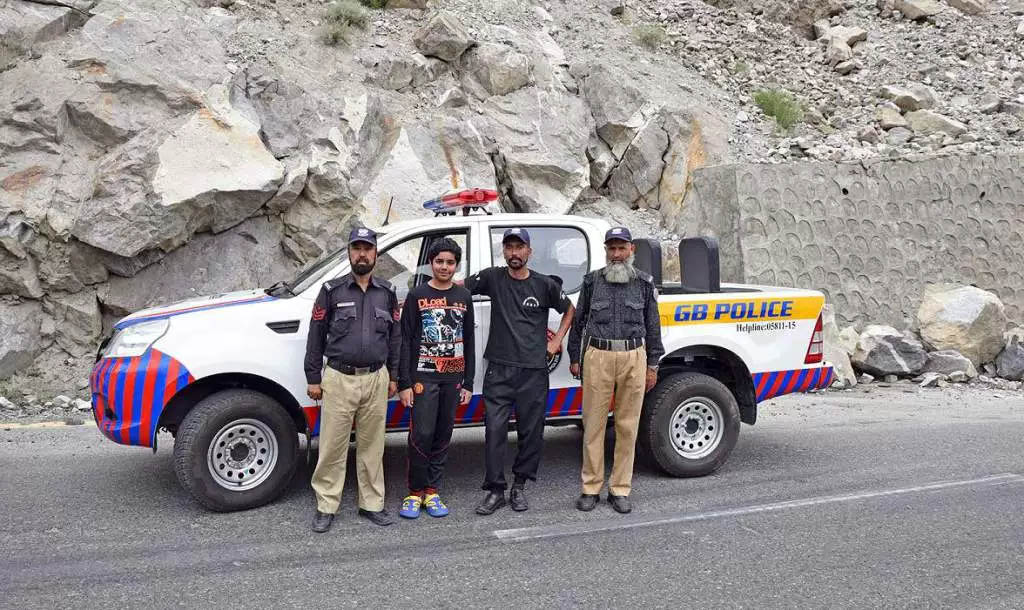 Meraj Alam
GILGIT: China-Pakistan Economic Corridor (CPEC) police has been deployed to ensure security on along the Karakoram Highway in Gilgit-Batlistan.
Faizullah Faraq, Spoksman of Gilgit-Baltistan provincial government told Pamir Times on Tuesday that 300 personnel of the CPEC police have been deployed has to ensure safe and smooth flow of traffic on the road from District Diamer to Hunza; around 439 kilometers stretch of China-Pakistan Economic Corridor Project passes through this region.
"The CPEC Patrolling Force will be on duty 24 hours. The force has been provided with 25 vehicles, donated by the government of China. The CPEC Patrolling Police will be working under the supervision of the SSPs of each district", he added.
Prime Minister Nawaz Sharif inaugurated the CPEC patrolling police headquarters during his recent of Gilgit.
According to Faraq, CPEC patrolling police has also been trained in administering first aid, including CPR, while carrying out security duties in the long road that passes through difficult geographical terrain.