His Highness the Aga Khan receives the Adrienne Clarkson Prize for Global Citizenship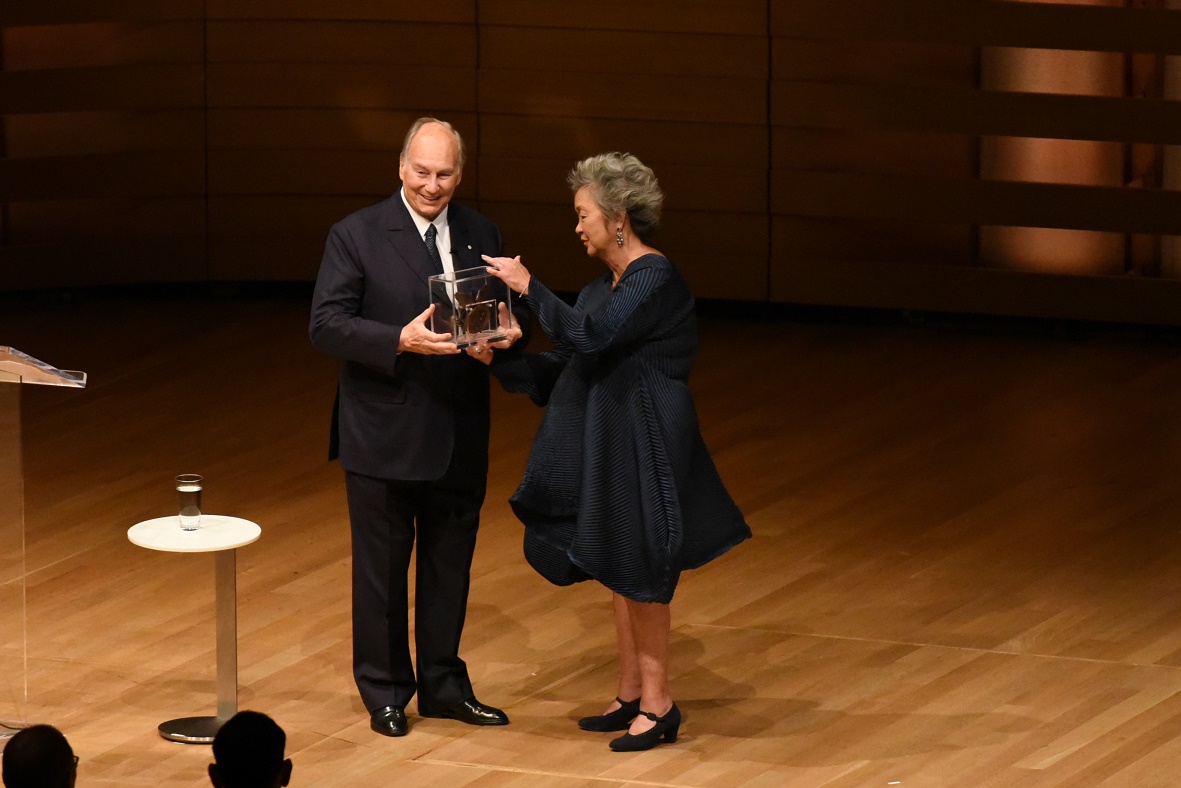 Toronto, 21 September (PR) Before a distinguished gathering at Toronto's Koerner Hall, the Right Honourable Adrienne Clarkson presented His Highness the Aga Khan with an award bearing her name and representing the convictions that she has long championed.
"Tonight, this prize for Global Citizenship is recognising and celebrating His Highness the Aga Khan, whose entire life demonstrates steadfast unchanging commitment to the ideals of belonging and inclusion," said the 26th Governor General of Canada and co-founder of the Institute for Canadian Citizenship.
The Adrienne Clarkson Prize for Global Citizenship recognises an individual who has, through thought and dialogue, encouraged approaches and strategies that strive to remove barriers, change attitudes and reinforce the principles of tolerance and respect. The Aga Khan became the inaugural recipient.
"Through his words, through his actions, and through the results obtained by the institutions that he has founded and encouraged and nourished, he has become a light in much of the world's conflicting darkness," continued Madame Clarkson.
Canada's Prime Minister, the Right Honourable Justin Trudeau, expressed his own warm sentiments in a video message that was played during the ceremony.
"I am honoured to call him a dear friend and a mentor," the Prime Minister said of His Highness the Aga Khan. "And I could not imagine a more deserving recipient of the Adrienne Clarkson Prize for Global Citizenship."
"I often say that Canada is stronger, not in spite of its differences, but because of them," continued the Prime Minister. "Well, for half a century, the Aga Khan has shown that about the world." 
Challenges facing global citizenship 
His Highness the Aga Khan thanked Madame Clarkson, her husband John Ralston Saul and the Institute for Canadian Citizenship for the honour that they bestowed upon him. He then shared some thoughts on global citizenship and the ways in which it is being challenged today.
"The concept of global citizenship," said His Highness the Aga Khan, "was something I began to think about seriously when I became the Imam of the Ismaili Muslims almost 60 years ago." Implicit in the concept was a respect for many diversities — whether ethnic, linguistic, cultural, religious, or philosophical.
But as diversity in human societies is increasing, learning to live with it is becoming more difficult observed Aga Khan.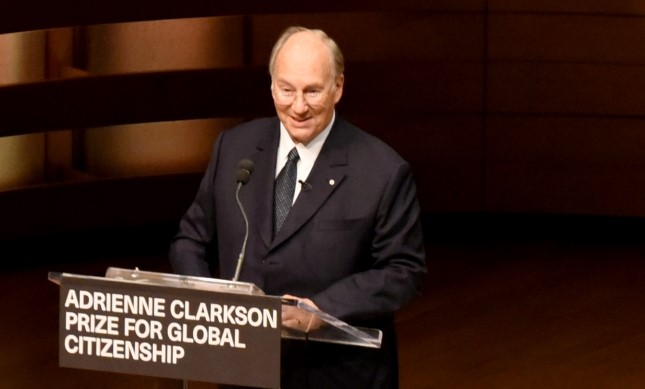 "We talk sincerely about the values of diversity, about living with complexity. But in too many cases, more diversity seems to mean more division… more fragmentation." "And more fragmentation can bring us closer to conflict."
 Fear of the Other
 Human migration is one dimension of this challenge. As more people move between countries, they are bumping up against narrow definitions of citizenship in which the Other becomes a source of fear and a scapegoat for insecurity.
"Such fears may be culturally based, or economically driven, or psychologically rooted," said His Highness the Aga Khan. "But they should not be underestimated. And they will not be driven away by nice sounding words proclaiming lofty ideals."
Healthy pluralism must allay these fears by seeking to improve quality of life by fighting poverty, improving health and education, and creating opportunity for people around the world.
His Highness the Aga Khan also touched upon the complications of connectivity. Although technology has significantly improved our ability to communicate, it has also brought misinformation and a growing resistance to diverse views.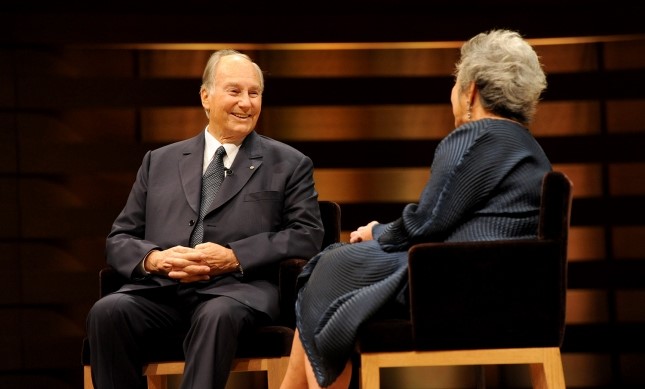 Healthy pluralism
Indeed, it can be difficult for societies to make room for differing views, especially when they are in disagreement with one another. But ignoring our differences is not advisable, said Aga Khan.
"Our understanding and our underlying humanity should motivate our quest for healthy pluralism," asserted His Highness the Aga Khan. "But such a quest must also be built on an empathetic response to our important differences."
Pluralism, he points out, must not dilute or erase our identities. Family, faith, community, and language are basic loyalties that "provide a healthy sense of security and worth."
"My own religious community identifies proudly as Ismaili Muslims, with our specific interpretation of Islamic faith and history," said His Highness the Aga Khan. "But we also feel a sense of belonging with the whole of the Muslim world, what we call the Ummah. Within the Ummah, the diversity of identities is immense — greater than most people realise — differences based on language, on history, on nationhood, ethnicity and a variety of local affiliations. But, at the same time, I observe a growing sense within the Ummah of a meaningful global bond."
Following his speech, His Highness the Aga Khan sat down with Madame Clarkson to engage in a wide ranging conversation. They touched upon the conditions and barriers to opportunity faced in different countries, ignorance about Islam and Muslim civilisations in the Western world, the importance of planning and predictability when looking ahead, and the need for greater generosity in society.
The ceremony also featured a video tribute to His Highness the Aga Khan that looked back on his life and accomplishments. Internationally-acclaimed vocalist and songwriter Rufus Wainwright performed in his honour.
Also see:
Speeches by His Highness the Aga Khan and Adrienne Clarkson
Video message from Canadian Prime Minister Justin Trudeau