"Roof of the World Festival" held in Gulmit, Gojal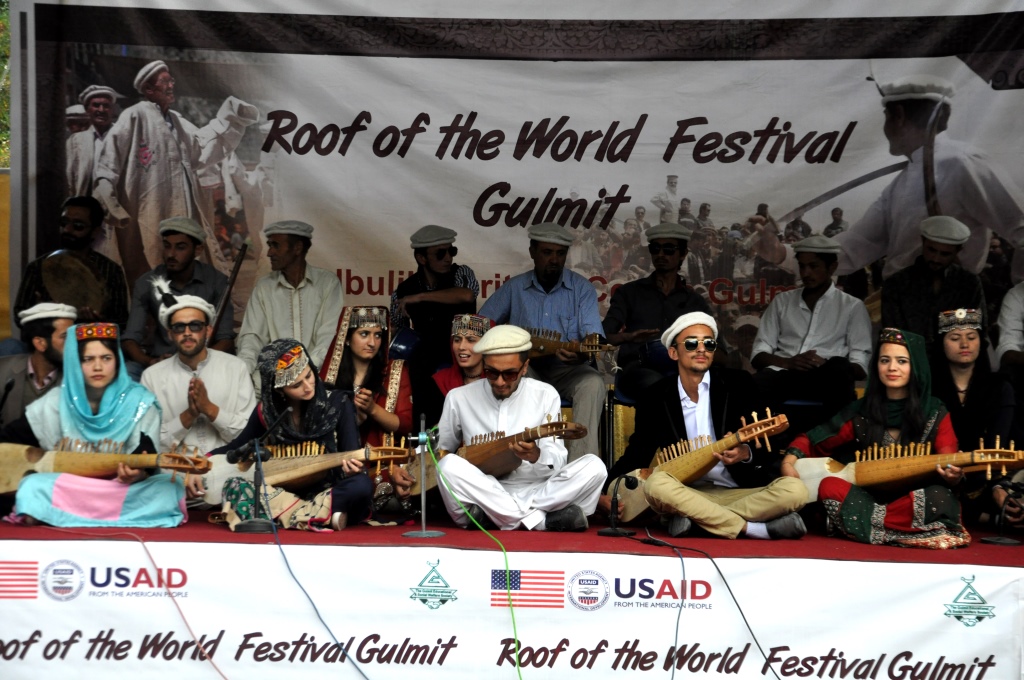 Photographs: Asghar Khan
Gulmit: Musicians, dancers and other artists enthralled the aduience during the daylong "Roof of the World Festival" held in Gulmit, the headquarters of Gojal Teshil, District Hunza.
The festival was organized by Bulbulik Heritage Center, an institution established with the finanical support of USAID for promotion of music, language and other aspects of the region's cultural heritage.
Students trained at the Bulbulik Music School won accolades for performing in front of the audience. They played Rabob, Sitor ang Ghazhek and other instruments.
Renowned artists, Sultanat, Laili and Marvori, from Xinjiang (China) also participated in the festival and performed dance and songs.
Local artists trained at the Altit Music School also perforemd during the event.
Competition of dance was held among groups from various villages.