Chehlum of Sufia Noorbakhshi cleric Bwa Faqeer Ibrahim observed in Khaplu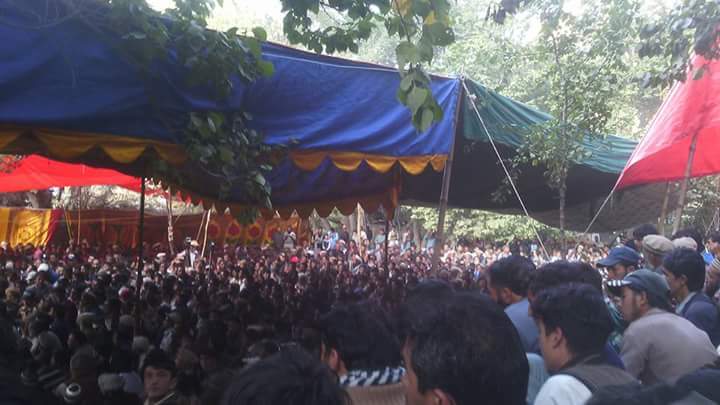 By Nisar Ali
Ghanche: The Chehlum of Sufia Noorbakhshia's spiritual leader Bwa Faqeer Ibrahim was observed at in Khaplu Ghanche on Friday. The spiritual Sufi cleric had died along with others in a road accident on 20th of August in Deosai.
The Chehlum proceedings were attended by thousands of people, including religious, social and political leaders, as well as local public and his followers. Verses from the Holy Quran were recited a the occasion and prayers were made for the deceased's souls.  The Distict administration of Ghanche had also announced a local holiday to mark the day.
Meanwhile, a donation campaign has been started to construct an Aastana (space of spiritual contemplation) in memory of Bwa Faqeer Muhammad Ibrahim. More than a million rupees were collected on the first day of the campaign.
According to highly placed sources, Bwa Rustam Ali is likely to lead the Aetifak and other rituals in continuation of the mission and tradition of Bwa Faqeer Muhammad Ibrahim.