Cooperation between Gilgit-Baltistan and Xinjiang in health, tourism and education sector on the cards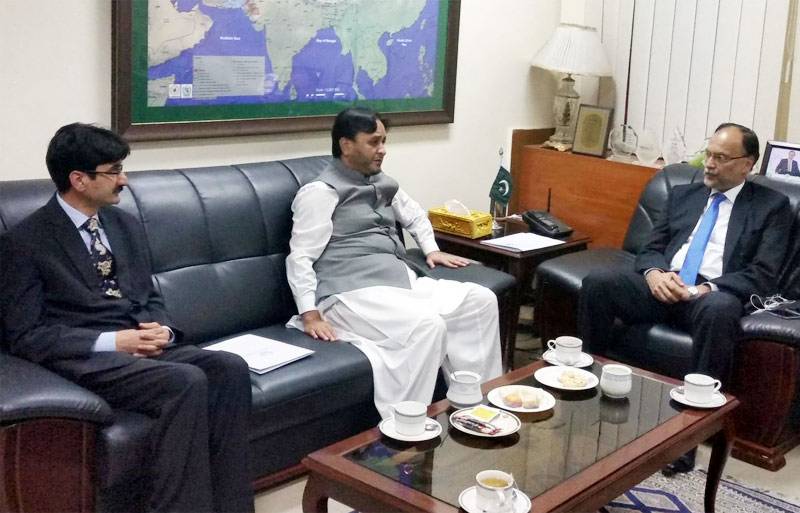 Islamabad: Planning Minister Ahsan Iqbal has said that the government is striving hard to improve lives of the people of the backward areas.
Talking to Gilgit-Baltistan Chief Minister Hafiz Hafeez-ur-Rehman in Islamabad on Tuesday, he said cooperation between GB and Chinese province of Sinkiang would add a new chapter to the China-Pakistan Economic Corridor (CPEC).
He stressed the need for cooperation and partnership between GB and Sinkiang in education, health, and tourism sectors.
They also reviewed progress on various projects going on in Gilgit-Baltistan. Via Radio Pakistan