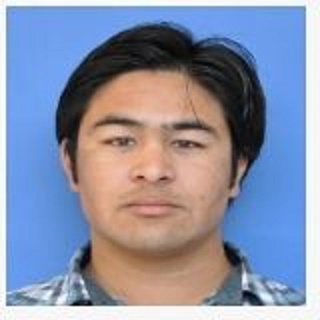 Mushtaq Ali 
We are all living in a world in which everything is set to be performed on its time. All are part of a constant rat race in which everyone synchronizes with time. If a person is out of time he lags behind the world. In catching dreams one sometimes loses the real meaning of life. It is strongly needed to be punctual and do hard work but all work and no play makes jack a dull boy. There is need of balance in between work and leisure time.
Childhood is one of the awesome times in the life of human beings, but due to burden and exhausting schoolwork it becomes miserable. The schools bags are so heavy that they can barely carry them. So much mental burden is put on them that they are frustrated. Our education system is based on cramming. Mostly untrained teachers are there to teach them. They cannot understand the psyche of little toddlers and use conventional methods which fails and impinges a negative impression on nascent minds. Books and syllabus of all private schools are up to date and is difficult to teach by an untrained and low qualified teacher. Montessori education is an educational approach developed by Italian physician and educator Maria Montessori and characterized by an emphasis on independence, freedom within limits, and respect for a child's natural psychological, physical, and social development. Montessori teacher should be trained to understand the moods of little minds and develop love of learning in them. Developing interest and passion is key to learning. My little niece is in class prep.Almost every day she shows reluctance to go school. Morning starts will her worries. The reason was that her teacher was very rude and punishes on minute mistakes. It was the teacher's shrew attitude that resulted that she starts hating school.
To develop love of learning it is inevitable to have trained and competent teachers capable of nourishing the young minds. It is imperative to promote conceptual learning and it is necessary to use modern methods of teachings. New private schools are emerging day by day. Education has turned in to a lucrative business. In every corner nascent schools are established. It is necessary to meet the educational needs due to population explosion but proper check and balance is vital for them. There should be some prerequisites for them to establish and run school as it is the place which inducts all the skills of living in to the young minds.
In government schools the condition is worst. Students of Sixth standard cannot merely read the texts of English. Although government has revised the syllabus but it is not implemented in well manner. In far areas of Gilgit Baltistan mostly there is agrarian society. During the working days they takes their wards to their farms to increase manpower, which effects badly on their education and results in derailing from track. Parents are not well educated there and there is little awareness in them.Agha Khan Education services took a great initiative by introducing Reader facilitation project in Districts of Gilgit Baltistan.The aim of this project was to create awareness in the parents about importance of educating their children.They selects their RFs(reader facilitators) in different villages.RFs organized awareness sessions at their centers and also visited the home of parents. Books for library arealso provided by AKESP under this project. This one year project successfully completed. This year Education department of Ghanche district also took steps by arranging compulsory winter camp for all the students.
Government of Gilgit Baltistan has appointed hundreds of vacant teaching staff posts. Screening test was taken by NTS and final selection is by Education department of GB. We hope this happened in fair and corruption free environment and all the new recruits would be compatible with their job. Let's pray for the glorious Pakistan.
The contributor is an Electrical Engineer based in Skardu.