Why is culture important?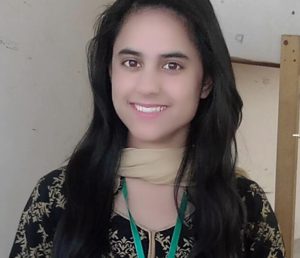 By Heena Alam
Culture is a wider perspective and a very vast field to understand. But in short when you define word culture then it is the style of life in a specific society and having some common practices. Just like the way Punjabi celebrates any festival showing Special Punjabi dance (bhangda), wearing their traditional cap and cloth(dhoti kurta, lacha or kameez).
Culture is not static. It changes time to time. Because the world is changing so life style has to change in order to adjust ourselves into the society. But the essence of culture remains the same. We can change its style of representation but the sole purpose remains the same in one way or other and it is the only way to linger to our culture in this changing world.
The significance of the culture can be understood through following terms.
Identity
Oh! You are a Sindhi. How a stranger came to guess your belonging when you didn't say a single word about yourself? This is because of your appearance and your language. Your dress up shows your belonging like "Ajrak" of Sindhi. Your architectures, your folk stories etc.  An individual can be easily recognized by his or her practices. The buildings specified for any activity is your identity and your culture You represent your culture and culture represents your identity.
Participation
Culture is a platform which provides opportunity to be a part of society. There is a group where you belong and you are part of its ups and downs, its celebrations and mourn and its practices. Whether they are marriage ceremonies or death ceremony, as a member of the society you have the right to participate in the customs and celebrations of the society. So you are not supposed to live isolate and alone.
Attraction
Different Cultures add color to the world. Each and every culture is so lively and fascinating. The customs and festivals of a culture are so charming and so appealing to catch the eye. So it can attract more viewers or audience to enjoy it.
Diversity
Variety of flowers in a garden gives it a charming appearance and amazing beauty. Just like this, different cultures give assorted magnificence and beauty to the world. Every culture has its own beauty and glamour and gives a refreshing contribution to the setup of the world system.
Unity and Harmony.
Unity and harmony is the best contribution by the culture to society. It gives a valid reason to members to sit together and stick together.