Overview of Forty Rules of Love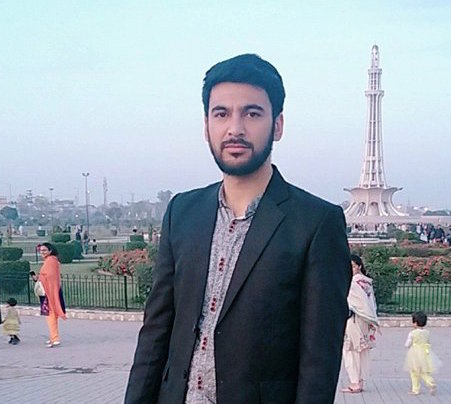 Maisam Kazim
Forty rules of love is a book of sheer purity and full of wisdom. It encompasses love for humanity regardless of sects, races and other classes. It defines love, what love is? Love means come closer and break down of all barriers, love is a state that is conceive by mystical and spiritual affections. Love is a path to penetrate oneself in other and it does not have any criteria and rules, love connects human to Almighty God.
    The Book forty rules of love has two stories within it. One revolves around life of Sham and his affections for Rumi and other story is about a house wife, who feels herself being ignored by her husband and she tilts her intention to somewhere, where she gets real love and sincerity. Both stories shows human affiliation and their association for love and also gives the answer of these questions "how can we understand our religion and its true essence?" how we get Almighty Allah's affections? And how To Understand Almighty in our finite mind?
Forty rules of love answer our hidden confusions and entices us to implore what things make us different from others. Shams of Tabriz describes forty prudent rules to enlighten our snoring conscience and guides our flummox minds toward a direction. Our Duaa and prayers are not reach to its completion without self-catharsis and knowing oneself. This book acts as a torchbearer in our life and one of his golden rule tell us to be nonconformist that is 'do not go with the flow be the flow'. Really it's awesome.
The forty rules of love provoke our perplex thoughts and show us the path of love, real love, love for humanity that all mankind craves in their lives. Shams of Tabriz changes life of Rumi from a mere scholar to a Sufi through love. Love can changes a stiff irrational person to a soft and rational, and bestows redemption and salvation to their imprison soul which has been captured by glittering of world's materials and its beauty. Love eliminate the barrier between Allah and Insaan and convert a sinful human from mourning to extolling. All gossips and ill wills are futile when you love someone with the core of heart, shams proved it in his life and through his golden quotes.
Elaf shalak's book linked two events through love that is an ancient and modern. In all time we need love for our survival for progress and most crucial is for our existence. If there is no love we cannot commence our life. If there is no love how a mother brings up her children. If there is no love we cannot have freedom, love make us patriotic for nation and it is love that teaches us how to be well for others. Shams and Rumi depict this inner feelings and try to say that without love you are pathetic, indifferent and self-centered. Those who do not love, are cruel, sadistic and so mean. Time is witness that all atrocious barbaric rulers who made suffer people and created havoc to their lives lacked the emotions, the love and feelings.
Spread love, to not to be a savage, illuminate your heart with love so you will be a kind hearted man. The book forty rules of love urges us to have love in our thoughts and practices, and tells us that the glory of human being revolves around love which makes you success here and there too. 
The contributor is a BA(Hons) student of GC University, Lahore.