PPP Gilgit-Baltistan names party officials in 7 districts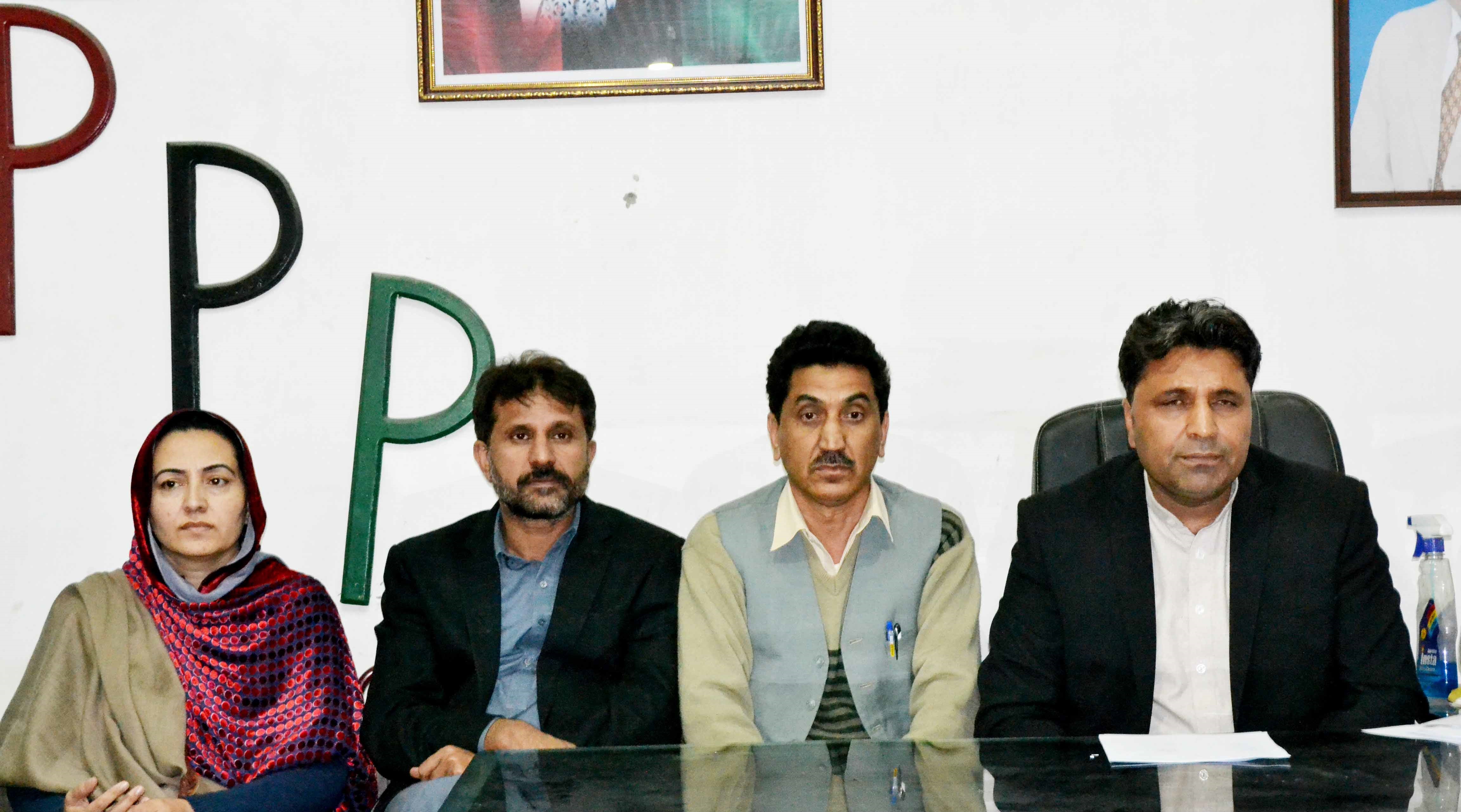 Gilgit: Pakistan People's Party names leaders of seven districts. The names were announced President Amjad Hussain while addressing a press conference along with other provincial leaders.
The following were named as district Presidents and General Secretaries:
Skardu: Sheikh Nisar Hussain Sarbaz, Wazeer Waqar (GS)
Ghanche: Haji Ibrahim ( Akhond Kanday), Syed Nazar Abbas (GS)
Kharmang: Abbas Parvi, Javed Ali (GS)
Astore: Abdul Hamid Khan, Muhammad Ali (GS)
Nagar: Hajat Ali, Sheikh Zakir Hussain (GS)
Baltistan Division: Muhammad Ibrahim (Chairman), Altaf (GS)
Diamer Division: Muhammad Naseer Khan, Wali Advocate (GS)
Leaders for three districts – Ghizer, Gilgit and Hunza – will be made soon after completion of the consultation session.