The tale of ruined school building in Machulu village of Mashabrum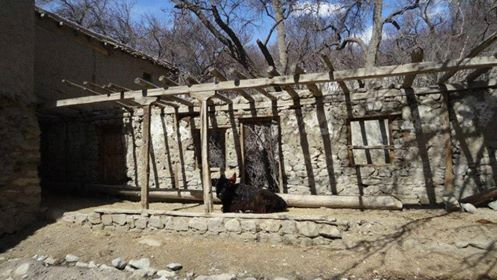 By Javed Machlovi
These photographs are of the Primary School Machulu Marain located in Tehsil Mashabrum of District Ghanche. The school was established by a renowned Scholar Ali Musa (Late) almost six decades ago.
Later the government upgraded the school in 1970s to middle standard. In 1990 the new building of the Middle School was completed and classes shifted to the new building, leaving the region's first school deserted, and in dilapidated condition.
The school has since then turned into ruins. The authorities can do well by preserving it and using it for some positive purpose, otherwise it will soon fall to the encroaches.