Remembering Mirza Muhammad: The Man Who Reformed Kachura Valley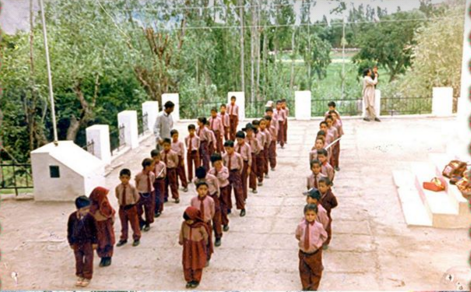 "Only a life lived for others is a life worthwhile" – Albert Einstein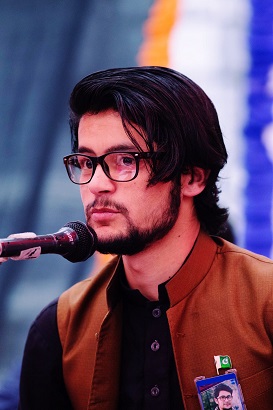 I suppose everyone does not possess the unique quality of thinking, feeling and working for others. They are rare, but they do exist, and I know one. This is his story.
My heart drowned the morning I heard about the demise of Mr. Mirza Muhammad, who was a complete human being.
Born in a small but very beautiful valley named Kachura, Skardu, in 1949, he became the first student from Kachura to travel to Skardu for 'higher studies', after completing his primary education from a small government school. He joined Pakistan Army in 1963. He was a born social worker who always stood in the first row, in service of others.
During his military life, he achieved various distinctions, including Sitara-e-Harb, Tamgha-e-Jang (65-71), Tamgha-e-Qaide-e-Azam, Tamgha-e-Hijri and Democracy Medal. Most considerable among his medals was Tamgha-e-Khidmat, which was awarded to him for his extra ordinary services offered in Astore's Rato Sector, where he reached first with his Unit to rescue the local villagers from a natural calamity. He also possessed the honor of being the very first soldier of NLI to become an Honorary Lieutenant, due to his sheer dedication and diverse personality.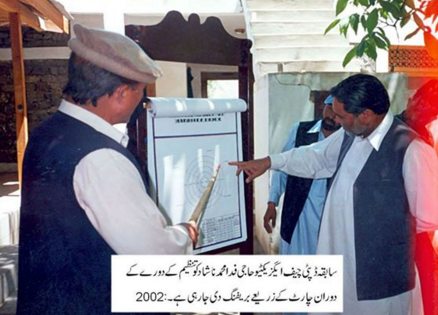 While offering military services, Mr. Mirza took several steps to uplift the social structure of his native land Kachura. However, his major contributions for the land of his birth started after his retirement in 1990.
From the first day of his retirement, he started to reduce educational and social constraints of the local peoples of Kachura. He established a local institution, called Bismiilah Village Welfare Organization (BVWO), and approached different NGOs for cooperation successfully.
Mr. Mirza initiated the very first English Medium School in Kachura namely Nuanihal Public School (NPS) in 1995, where he hired different teachers from various parts of Pakistan including Karachi, Hyderabad, Ghache, Hunza and Skardu.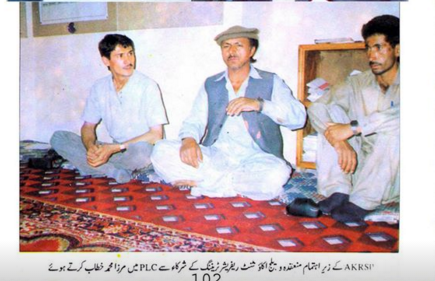 In 1996, he was able to bring in Canadian teachers to the school, raising the educational standards to international level. The orthodox thinking of the society, and especially the clerics, resisted him, considering education from the Canadian teachers "Haram", and the school as a cause of 'deteriorating the moral, ethical and religious values'. The local clerics disowned him; they started delivering speeches against him and his work in the Friday sermons. Due to these hateful speeches, he avoided attending Friday prayers in his own village, instead going to another mosque near his village, where he used to offer prayers.
Unmoved by the opposition, Mr. Mirza gave priority to education and ensured provision of best educational facilities for the new generation, to help them gain a good quality, competitive, education. He, with the help of some NGOs, constructed more than six community based schools in Kachura, with the noble aim of providing free education to the local peoples under the supervision of well qualified teachers. Visiting these schools and meeting with the students was a part of his daily routine.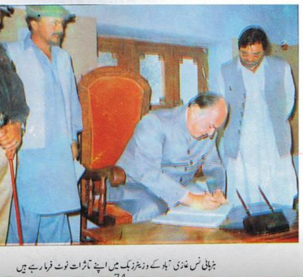 AKRSP and other NGOs supported him in achieving his goals. On his very first visit to Baltistan, Sir Agha Khan landed in Kachura Valley and met Mr. Mirza, along with other local people. He appreciated Mirza, and encouraged him to continue the noble cause of spreading education.
Later, Mr. Mirza established a Participatory Learning Center (PLC) where local peoples used to gather once in a week to monitor the whole proceedings of BVWO and other related activities in the village. To uplift the financial status of local people, he helped them develop business plans and also provided entrepreneurship opportunities to the natives. He played a significant role in advocacy for the construction of Shagarthang road and irrigation channel towards barren lands.
He was working on a book titled,"Mujahidana Zindagi", in which he planned to share the story of his struggles and achievements. During his last days, he was in Karachi for publication of the said book.
Mr. Mirza had a vision of making Kachura a perfect place in all aspects. He reformed Kachura in many ways. The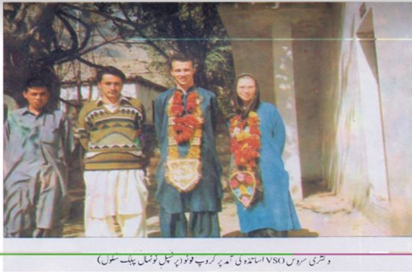 lack of support from few people and some clerics became an obstacle in his way, but his contributions towards education, infrastructure and other social issues of Kachura will be written in the history forever, and he will be remembered as the Reformer of Kachura.
---
---
---