Gilgit-Baltistan Independence Day celebrated in London, UK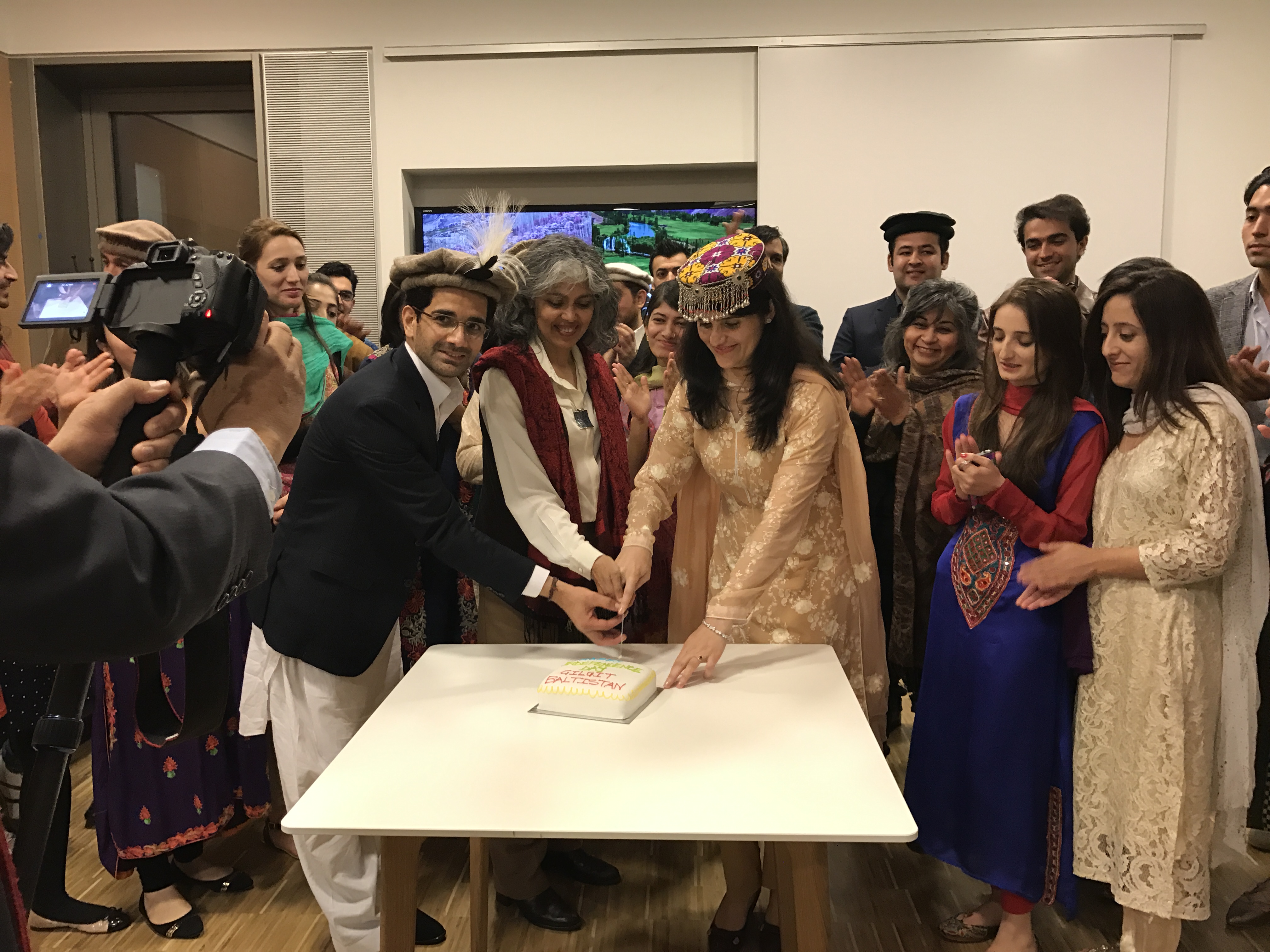 London: London based students and professionals from Gilgit-Baltistan and Chitral (GBC) gathered in central London to celebrate the Independence Day of Gilgit-Baltistan. 1st November is celebrated every year commemorating the efforts and sacrifices of the local peoples to liberate the land from the Dogra rule. This event was organized by a group of students from GBC. The event was an effort to promote awareness about GBC region to national and international audience. This region, has always held a unique status because of its strategic, economic and cultural value. At the same time the region has remained ignored and the people are still waiting to be constitutionally part of Pakistan.
Keeping such a background in mind, the students utilized the opportunity of independence day celebration to discuss history, socio-political and economic development, cultural and linguistic diversity along with the existing problems of the region. Students focused on the issues of GB ranging from identity, political and constitutional rights to education and healthcare.
GB's due share in CPEC and promotion of tourism industry was highlighted too. In addition, students reaffirmed their role as ambassadors of Pakistan in general and GBC in particular. Students from GBC have been actively participating in presenting a soft and positive image of Pakistan around the globe.
Traditional dance performances, music and poetry from the region was presented to highlight the cultural and linguistic diversity of the region. Through this, an attempt was made to draw special attention to the preservation of endangered languages and other indigenous rituals and festivals in GBC which has been a great source of a positive image of Pakistan in the world.
A group of journalists, professionals and civil society members also joined the celebrations and highly appreciated the students' initiative to engage the Pakistani community in London. The event was considered as an insightful and informative initiative by the audience.
The event was concluded with the hope and determination that the people of GBC will be continuing to contribute for a democratic, tolerant, peaceful, progressive, and better Pakistan.