Over 15,000 residents in 10 villages of Shigar to benefit from PRC climate change program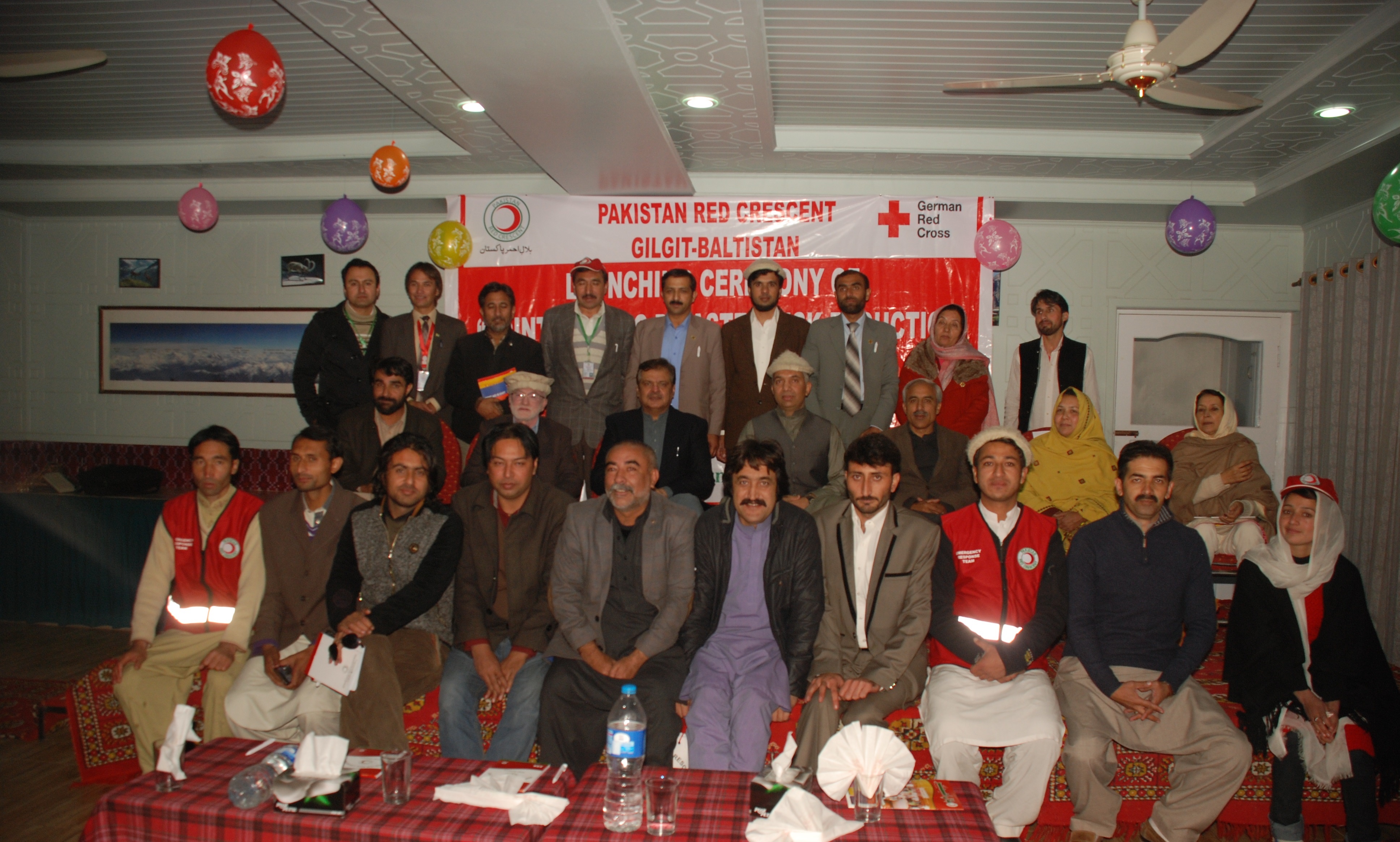 Skardu: Pakistan Red Crescent in collaboration with German Red Cross has undertaken special efforts to provide assistance to the people of Gilgit Baltistan, more prone to natural disasters like Earth Quakes, frequent landslides, avalanches, flash floods and GLOF etc. Over 15,000 residents in 10 villages of Shigar Valley will benefit from Disaster Risk Reduction (DRR) and Climate Change Adaptation program.
This was stated by the Chairman PRC Dr Saeed Elahi during the launch of DRR and Climate Change Adaptation program here today.
Dr Saeed Elahi said that Pakistan is adversely affected from both natural, man-made disasters and climate change, this off course calls forth dire need of building disaster resilience capacity of residents so that they could better cope up with disaster effects and help themselves before arrival of external aid. 'This is why, PRC has been investing time and money to capacitate potential affectees to be better prepared to withstand with disaster impacts", said Saeed Elahi. He said that PRC being the largest Humanitarian Organization in country has mandate to complement disaster response efforts of Government, PRC provincial branch was established in 2007 at Gilgit which has so far successfully responded to disasters occurring in region.
Dr Saeed Elahi said that PRC has already offered to Director General GB DMA for prepositioning of Disaster Preparedness stock (NFIs) for 200 families in forward locations of 10 most vulnerable districts of GB besides PRC's available stock at PHQ and district branch Skardu. This would help in initiating a prompt and timely joint response in event of disaster.
Speaking at the occasion, Senior Minister GB Haji Akbar Tabann said that PRC and GRC projects such as DRR and Climate Change Adaptation are the dire need of vulnerable people living in disaster prone areas of GB. "It is matter of immense satisfaction for me that today this project is being launched and I assure that PRC will have full support of GB government for the implementation of this project", he said.
While expressing his thoughts, Secretary General PRC Ghulam Muhammad Awan said that another project with financial support of CRC of CAD 2.3 million is already being implemented for capacity building of PHQ-GB and communities of Ghizer District. He requested to all concerned state departments to facilitate PRC's provincial and district branch in every possibly manner during implementation of this project. "Needless to say that without close coordination of all stakeholders especially state departments, success of project is far cry", he added.