Ms. Neelofar Ali selected for "Global Teacher Prize"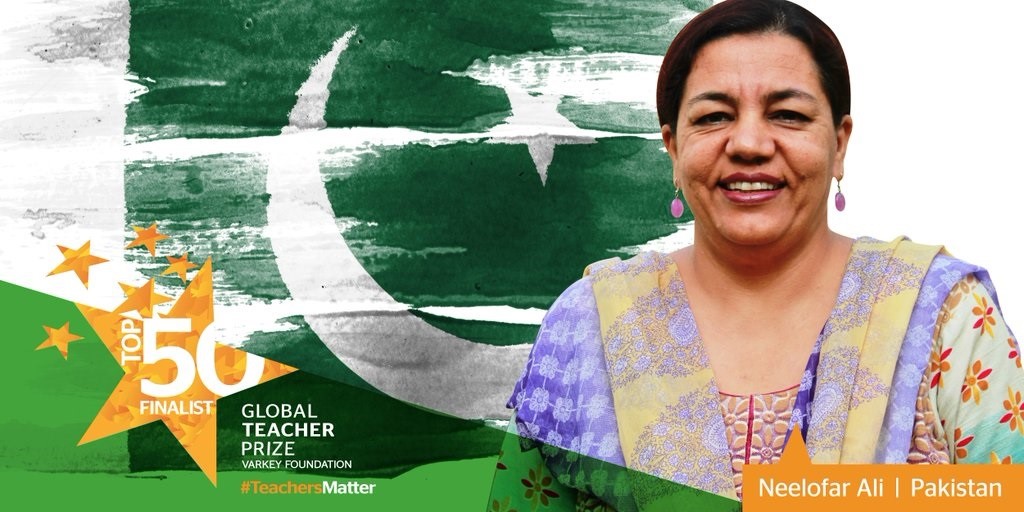 Islamabad:  Ms. Neelofar Ali has been selected from among 8000 applications and nominations from around the world for "The Global Teacher Prize". She had to write essays about her life achievements, provide evidence, testimonials and also videos to be able to qualify for the prize, a statement received here said. The whole process was overseen by PWC, which also oversees the Oscars.
Ms. Neelofar Ali is a professional in Early Childhood Development (ECD) having vast experience in ECD curriculum planning, development and management, earned diplomas in ECD, Inclusive Education from Aga Khan University (IED) and from Association of Montessori  International(AMI) in Pakistan. She is also trained in child protection from Kidpower California, USA. Ms. Ali supervised and implemented ECD programs in diverse socio-cultural settings in Pakistan. . She has hands on experience in planning academic activities for teachers and students, designing academic courses for teachers, content development, working with all stakeholders, setting High Scope and Montessori classroom environment, planning and organizing events .Conducted many  awareness sessions and workshops for   communities  on importance of ECD, inclusive education, and child rights from USA. She also trained ECD teachers from Afghanistan and Tajikistan and helped established ECD centers in both countries.
Ms. Neelofar Ali is currently working for Rupani Foundation, a non-profit organization, since 2010.
The Global Teacher Prize is run by the Varkey Foundation, a not-for-profit organization established to improve the standards of education for children throughout the world. The Varkey Foundation set up the Global Teacher Prize to unearth thousands of stories of teacher heroes that have transformed young people's lives and through this raise respect for the whole teaching profession.