Pakistan Army announces transfer of top generals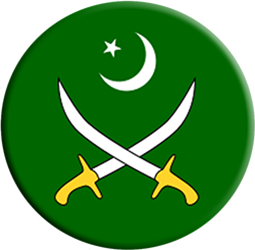 Pakistan Army on Sunday made significant postings and transfers, including the transfer of the ISI chief and DG Rangers.
The development comes two weeks after Gen Qamar Javed Bajwa took over as Chief of Army Staff (COAS).
Inter-Services Public Relations (ISPR) in a statement announced that Lt Gen Bilal Akbar has been appointed Chief of General Staff (CGS).
The new CGS comes with a vast experience of dealing with internal security matters. Though his focus or responsibility as DG Rangers was Karachi, the transfer of Gen Bilal Akbar indicates the new COAS would like to give priority to internal security.
Lt Gen Rizwan Akhtar presently serving as DG Inter-Services Intelligence (ISI) has been appointed President National Defence University (NDU). Lt Gen Nazir Butt, currently President NDU has been appointed Corps Commander Peshawar (11Corps). Lt Gen Hidayat ur Rehman, currently serving as Corps Comd Peshawar has been appointed Inspector General (IG)Training and Evaluation (IGT&E) at GHQ.
Similarly Lt Gen Asim Salim Bajwa, presently serving as Director General (DG) ISPR has been appointed Inspector General Arms (IG Arms) at GHQ. He was posted DG ISPR in June 2012 and promoted to Lt Gen in Sept 2015.
Newly promoted Lt Gen Hamayun Aziz has been appointed Inspector General C&IT at GHQ, while Lt Gen Qazi Ikram has been appointed Chief of Logistic Staff at GHQ. He was also among those promoted recently.
Newly promoted Lt Gen Sher Afgun has been posted 31 Corps Comd (Bahawalpur). Lt Gen Muhammad Afzal will continue as DG FWO. He was also recently promoted to the rank of Lt Gen. Newly promoted Lt Gen Naeem Ashraf has been appointed Chairman Heavy Industries Taxila(HIT).
The names for the incoming DG ISI, DG ISPR, DG Rangers have not yet been announced.
Lt Gen Rizwan Akhtar
General Rizwan Akhtar is a graduate of the Command and Staff College in Quetta, National Defense University and the Army War College, USA. Rizwan was commissioned in the Pakistan Army in Frontier Force Regiment in September 1982. He is from the Frontier Force Regiment and commanded the infantry brigade and infantry division in the Federally Administered Tribal Areas (Fata).
Previously as Sindh DG Rangers, Major General Rizwan Akhtar had been assigned with the task to lead the Karachi operation. But the military had replaced him as DG Rangers Sindh with another senior military officer.
Akhtar is also considered to have extensive experience of counterinsurgency from a previous posting in the border region of South Waziristan.
Lt Gen Bilal Akbar
Newly promoted Lt Gen, Bilal Akbar has been serving as Director General Pakistan Rangers, Sindh since August 2014.
During his tenure as DG Rangers, significant gains were made in ongoing Karachi operation. He was at the helm of affairs, when Rangers personnel in Karachi raided Muttahida Qaumi Movement (MQM) headquarters in July last year.
Lt Gen Asim Bajwa
Asim Bajwa was promoted to the rank of Lieutenant-General from Major-General in Sept 2015. He was appointed as DG ISPR in 2012 by then COAS Gen Ashfaq Pervez Kayani.
Prior to his posting as DG ISPR, Bajwa was posted in Dera Ismail Khan as a general officer commanding. Under his leadership, the army conducted military operations in the South Waziristan tribal region to eliminate militancy and restore peace.
Taken from DAWN