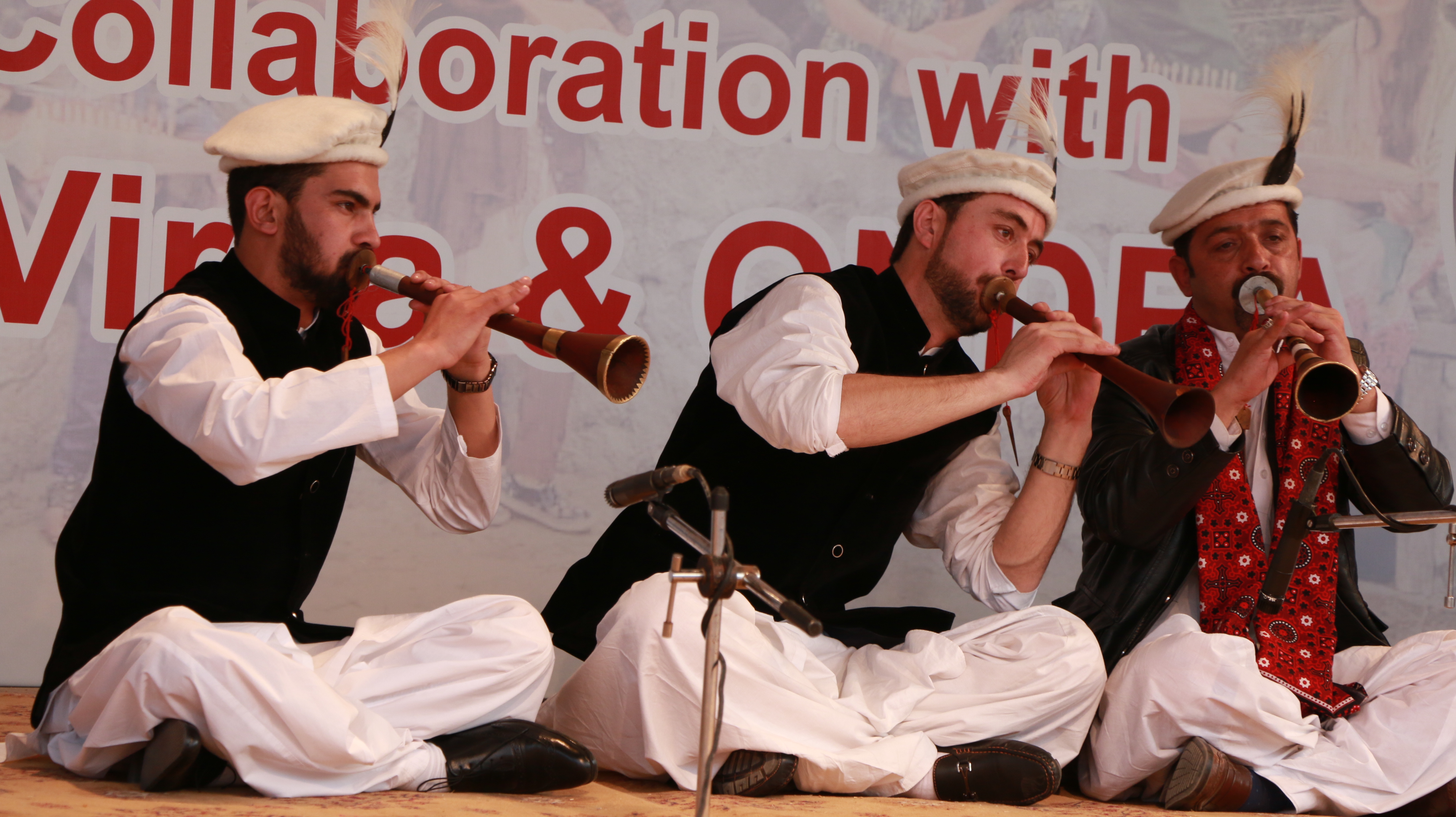 Islamabad (December 31): The Pamir Music Festival, held at Open Folk Theater of Lok Virsa Islamabad, showcased the unique folkloric performances, songs and dances of the endangered Wakhi Pamiri people living around the Pamir knot that overlaps four countries.
The festival was organized by Bulbulik Heritage Centre, Gulmit in collaboration with Ondra and Lok Virsa Islamabad. Brig. (retd.) Hisam Ullah Baig, SI (M) was chief guest while Dr. Niamat Shah and Dr. Fouzia Saeed, Executive Director of Lok Virsa were guest of honour on the occasion.
The young and newly trained artists of Bulbulik Heritage Center presented folk music and dances. The artists performed on the traditional songs Sho Muborakbod, Sibek Men Lalo and Chikhmock Tatum Lal Gharasum. The elder women also performed on a folk song Sinisai. A large number of people participated in the festival. The participants were also given the chance to perform traditional dances on local tunes.
Abdul Waheed, Project Manager Bulbulik Heritage Center briefed the participants about the progress of Gulmit Educational and Social Welfare Society. He said the society during its 25 years established Al-Amyn English Model School and College, Al-Amyn Girls Hostel, Bulbulik Heritage Center and acquired land for the central graveyard in Gulmit. He said Al-Amyn School is going to celebrate its Silver Jubilee in 2017. He said Bulbulik is an initiative of the Gulmit Educational and Social Welfare Society, to preserve and promote the rich Wakhi/Pamirian Music. He appreciated the support of the United Stated Agency for International Development (USAID) in constructing the hostel and establishing Bulbulik Center.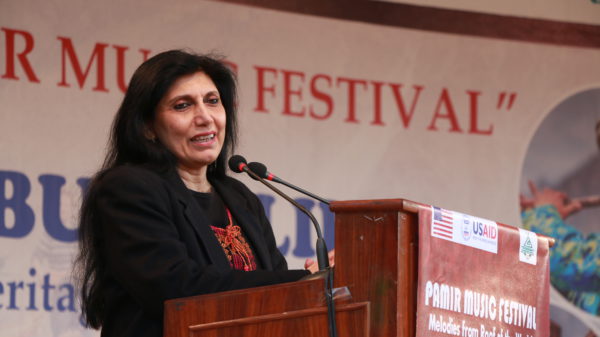 Addressing the participants, Dr. Fouzia Saeed, Executive Director of Lok Virsa highly appreciated the equal participation of women in the festival. She stressed the need to educate the young generation about their culture and heritages so they should forget their identity in the process of change and development. She said Music is the best therapy for all types of societal cancers.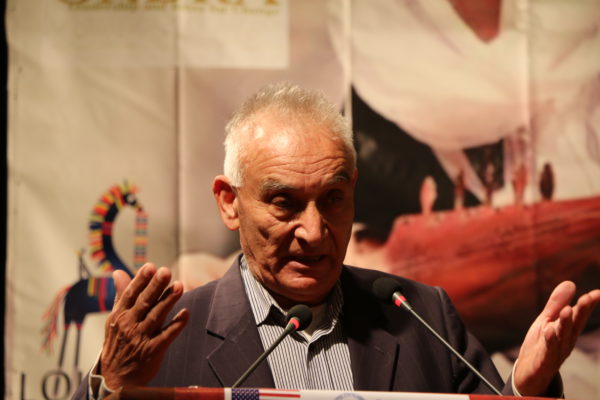 Brig. (retd.) Hisam Ullah Baig, SI (M) stressed the need on developing human resources by taking advantages of the revolution in the information and communication technologies. He said world class free education is now available through intra and internet.
Shanila Zaman, Vice President of Ondra thanked the partners, artists and participants for making this event a success.
It is here to mention that in Gilgit-Baltistan, the Wakhi people are settled in Gojal in Hunza district, Ishkoman and Darkut in Ghizer district and Broghil in Khyber Pakhtunkhwa province. They also live in high mountains of Afghanistan, Tajikistan, and China.