Gilgit Police arrests man with 10kg Charas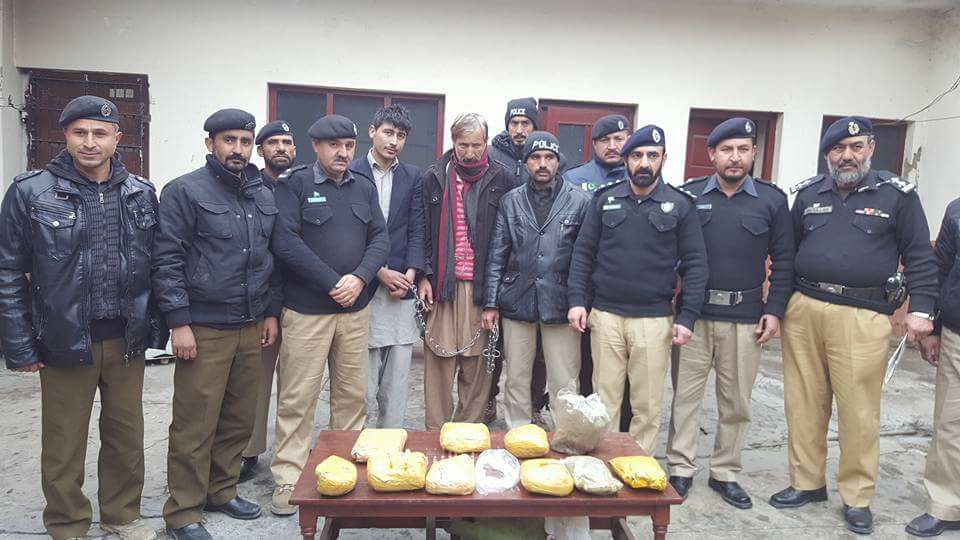 Gilgit: The Gilgit Police on Wednesday arrested a resident of Kohistan, after recovering 10kg Charas from his car. The man was arrested when he was allegedly entering Gilgit city to deliver the banned drugs, said police sources.
The accused has been identified as Abdul Qudoos son of Muhammad Hassan, a resident of Jalkot, Kohistan, KPK.
The arrest reportedly came after an informer tipped off the police. A barricade was set up near Sakwar, and the drugs were recovered from the car.
It is pertinent to note that the number of Charas addicts has increased exponentially in the Gilgit-Baltistan region. There are reports that even underage children are indulged in smoking Charas in almost all districts of the region.
The public circles have for long been demanding strict action against the suppliers of the drug. The police has been praised for recovering the drugs by people from different walks of life.