Nagar: 120 women received vocational trainings through CAI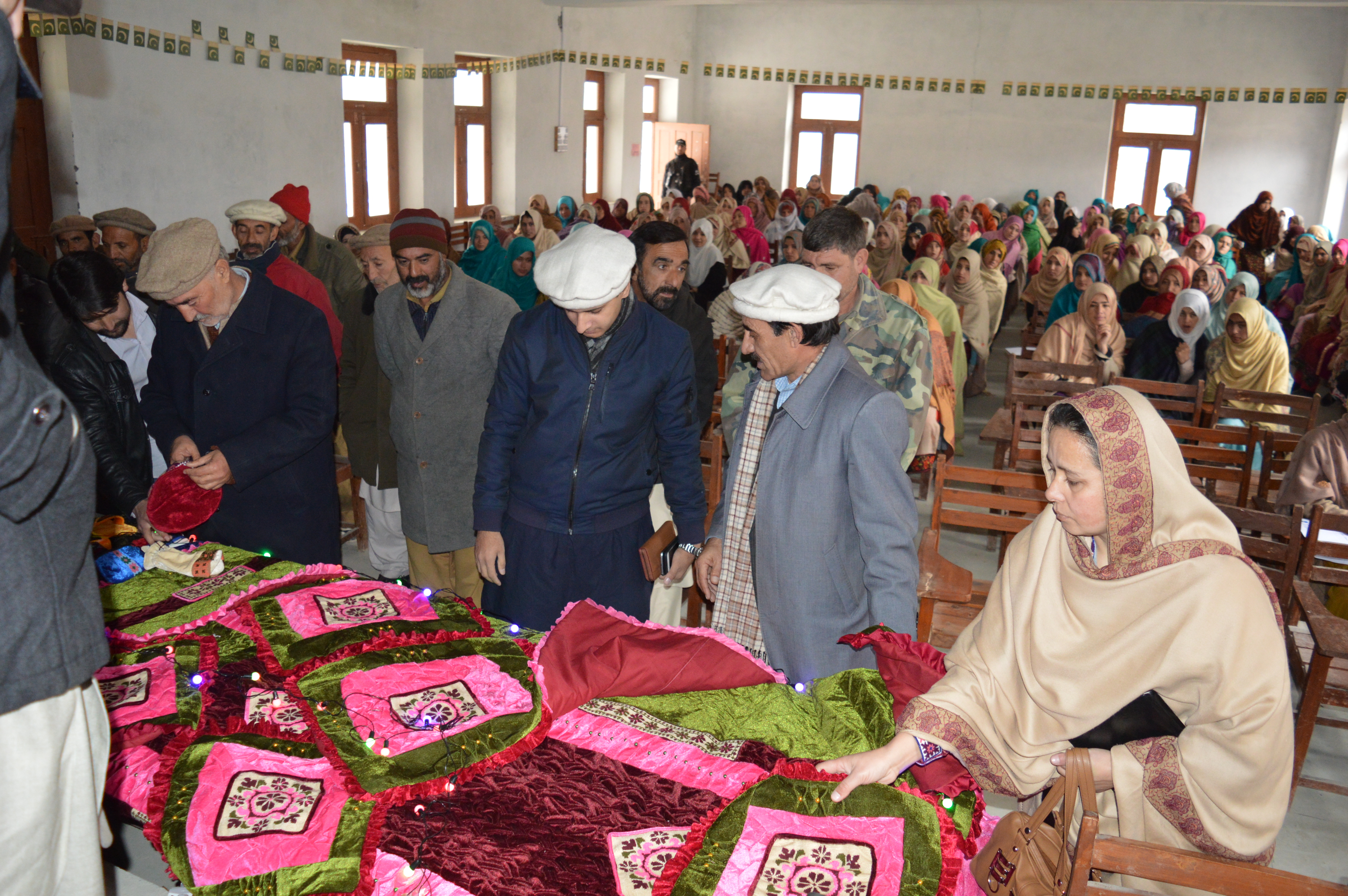 Nagar (PR):  The two-month vocational trainings concluded today at Minpin, Nagar.  The training session was by Central Asia Institute in collaboration with Raka Poshi Local Organization (RLSO) Nagar.  Mr. Rana Muhammad Waqas Anwar Deputy commissioner Nager was the chief guest of the closing ceremony. Dilshad Baig, Director Women Empowerment, Central Asia Institute Gilgit welcomed the participants.
Principal Nounihal School and Ex. Deputy Director Education Muzafar Hussain thanked CAI for providing the opportunity of skill development to the women of Nagar.   He said Nager is a newly formed district and the parents should emphasize on the education and skill development of their children, especially for the females.
DC Nagar congratulated the course participants. He said the society cannot be developed without female education and participation.  Everyone should get the chance to develop skills and the community should cooperate with the organizations, he added. He said women empowerment in its true sense mean that women to participate in the betterment of the society and in the development of their children and help their families.
On behalf of the trainees, Sania shared her reflection about the training. She said women must play vital role in developing the society, a woman is like a strong pillar of society. She said the training was very fruitful and developed our skills.
At the end, the guest distributed certificate of completion among 120 Trainees.