Raja Jalal Hussain notified as the President of PTI chapter in GB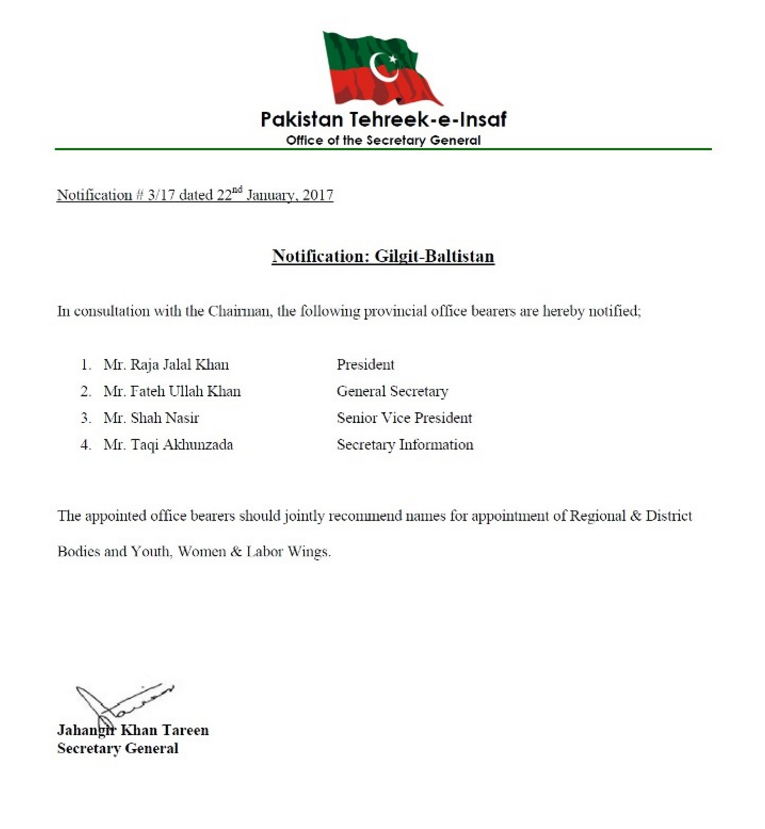 Islamabad: Pakistan Tehreek-e-Insaf (PTI)'s Central Organizer Jahangir Khan Tareen has notified the names of the office bearers for the party's Gilgit-Baltistan chapter. Raja Jalal Hussain Khan has been appointed as the President of PTI in Gilgit-Baltistan, while Fateh Ullah Khan has been named as the party's General Secretary.
Shah Nasir has been appointed Senior Vice President and Taqi Akhunzada has been appointed as the Information Secretary.
It is pertinent to note that two Organizers for women had also been appointed in a previous notification, issued in August 2015. No women organizers have been mentioned in the latest notification.