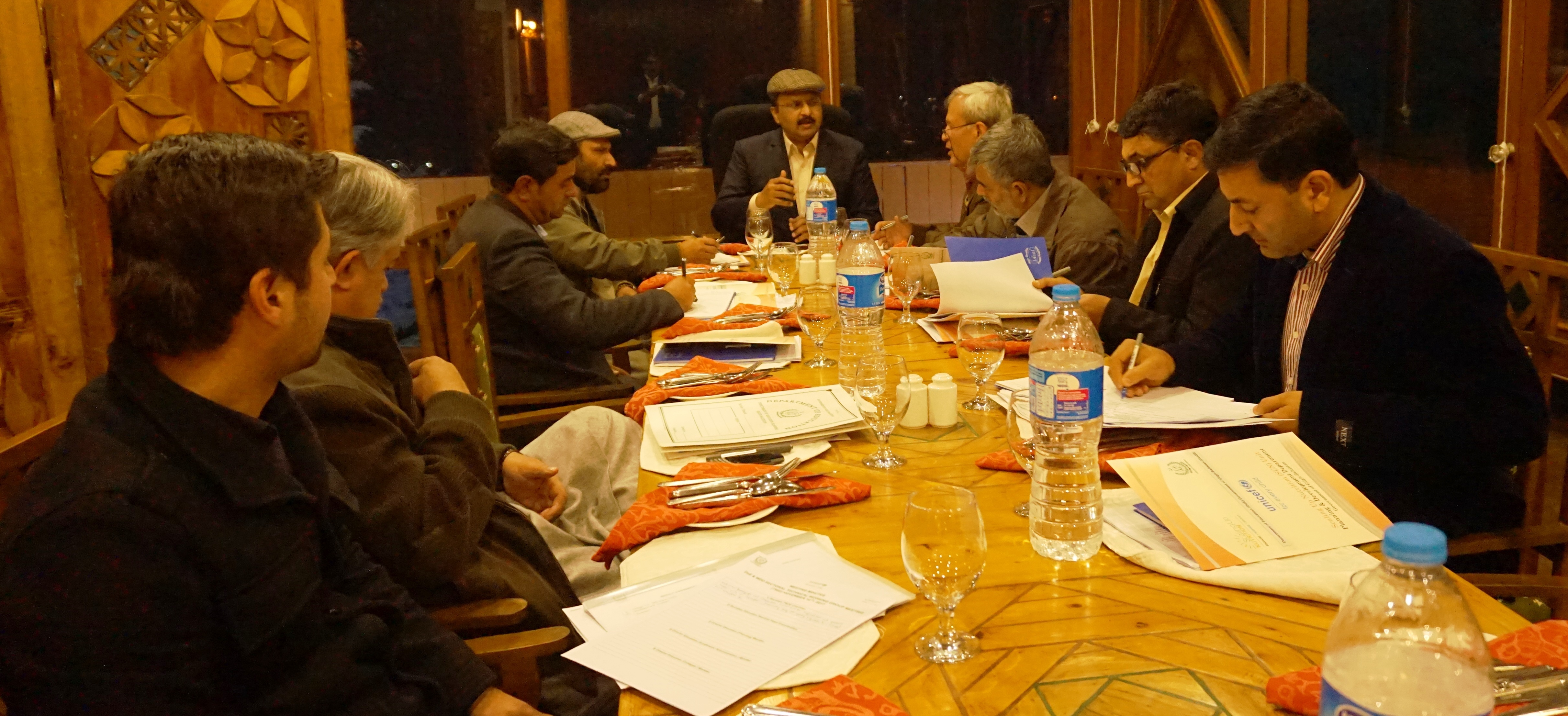 GILGIT (PR):  Mr. Babar Aman Babar, Additional Chief Secretary and Secretary Planning & Development Department of Gilgit-Baltistan today presided over a follow up meeting of Education Department, GB organized by SUN unit in a local hotel, to assess the implementation phase of scaling up nutrition initiatives as a part of incorporating nutrition sensitive strategies in respective sectors.  He appreciated the ongoing efforts of Education Department in adopting globally accepted best practices of nutrition. He said that in order to avoid duplication of services education department needed to collaborate with department of health and agriculture in training frontline workers, promoting homestead gardens and kitchen horticultural practices.
Secretary P & DD said that he had approved a nutrition specific PC1 worth Rs 100 million which would be executed in collaboration with department of health. The Secretary highlighted the federal government's nutrition specific interventions in 3 districts of GB and ongoing dialogues with World Food Program about implementation of more specific & sensitive interventions. P & DD has successfully executed first ever MICS which have reflected some of the worst nutrition status indicators in the province.
The meeting was attended by directors of education, Deputy Director of Women Development Department, Deputy Chief Social Sector P & DD & focal person of Nutrition Department of health.
Secretary P & DD added that Pakistan in general and Gilgit Baltistan in particular faced many challenges in the formulation and implementation of nutrition policies /strategies due to diverse constraints which need to be tackled with missionary zeal at all levels.  Now, with development partner's technical support the departments will focus holistically on all nutrition relevant sectors i.e., agriculture, health, education, WASH, private sector, livestock, fisheries, social protection and women development.
Nutrition Consultant SUN Unit Dr Nadir Shah thanked Secretary P & DD & stakeholders of DoE & Women Development Department for taking keen interest in follow up activities of SUN for implementation of nutrition activities in their respective sectors. He said that commitments made that day would be shared in next Multi-sectoral & Steering committee's sessions for review in December 2017.