AKAH and USAID sign agreement to create resilient communities in Shimshal Valley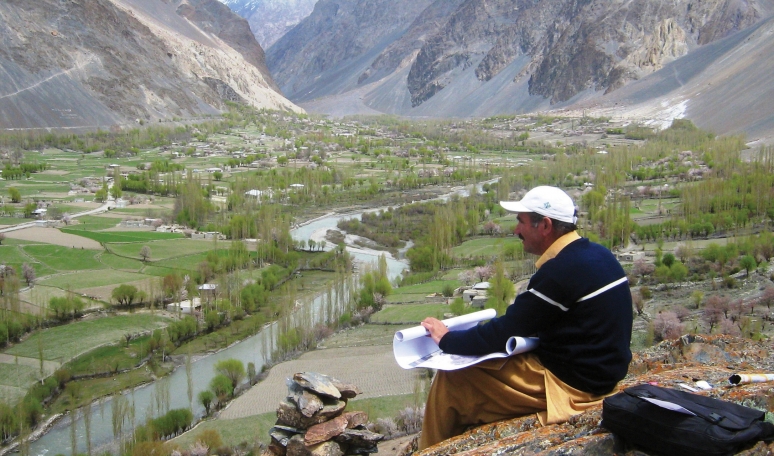 Islamabad, 20 January (PR) – The Department of Emergency Management (formerly FOCUS) of the Aga Khan Agency for Habitat (AKAH)  and the United States Agency for International Development (USAID) Small Grants and Ambassador's Fund Program initiated a project "Creating Resilient Communities in Shimshal Valley, Gilgit-Baltistan, Pakistan".  The project, which aims to build resilience against the threat of glacial lake outburst flood (GLOF) events in Shimshal valley, will build the capacity of community members in Disaster Risk Reduction (DRR) and Community-Based Disaster Risk Management (CBDRM).
The project also aims to conduct hazard and risk assessment of four glaciers in the valley and improve risk anticipation through the establishment of an Early Warning System (EWS). The proposed Early Warning System will be linked with the existing Early Warning Centre (EWC) in Gilgit to monitor potential risk in the GLOF areas, which will not only benefit  the Shimshal valley but many other villages located along the Hunza river downstream.
"Our aim is to create safer habitat where communities can see a future for themselves," said Nawab Ali Khan, Chief Executive Officer, AKAH.  "The main goal of the integration of the programmes of FOCUS and Aga Khan Planning and Building Service Pakistan (AKPBSP) into AKAH is to create resilient and sustainable communities.  Such partnerships will help in achieving this goal."
AKAH has so far trained more than 36,000 volunteers for disaster response and management across Pakistan. It is the recipient of the Sitara-i-Eisaar award conferred by the government of Pakistan in recognition of its humanitarian assistance during the 2005 Kashmir Earthquake. The "Creating Resilient Communities in Shimshal Valley" project is made possible by the support of the American people through the United States Agency for International Development (USAID).