1521 million rupees budget of Gilgit Baltistan Council presented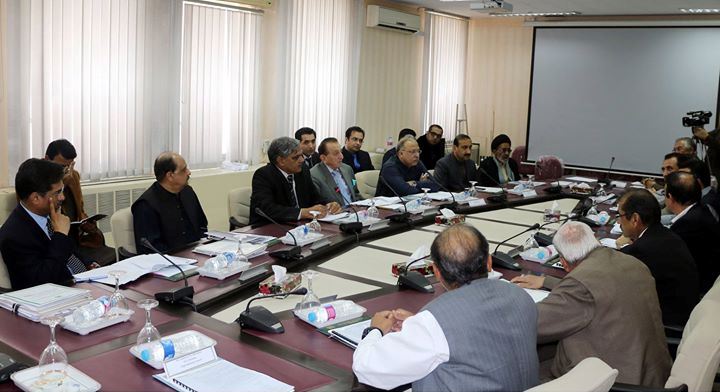 Islamabad: The first budget session of Gilgit Baltistan Council was held in Islamabad today with Governor Mir Ghazanfar Ali in the chair. During the session, Minister for Kashmir Affairs and Gilgit Baltistan Chaudhry Barjees Tahir presented budget layout of 1521 million rupees for next financial year. In the next financial year, 654 million rupees will be spent on development projects while 626 million rupees have been allocated for non-development expenditures. The Council allocated 354 million for development program to be executed by the members of Gilgit Baltistan Council in their respective constituencies, Rs 100 million for construction of GB Council Secretariat in Islamabad and Rs 200 million for the purchase of land for GB Council offices in Gilgit. Before the budget session, members of the Gilgit Baltistan Council called on Federal Minister for Kashmir and Gilgit Baltistan Affairs Chaudhry Muhammad Barjees Tahir and discussed with him matters relating to ongoing development projects.
Speaking on the Federal Minister for Kashmir and Gilgit Baltistan Affairs said federal government is taking concrete measures for the development of Gilgit Baltistan. He said that China Pakistan Economic Corridor project would bring a new era of development for the people of entire country in general and for the people of Gilgit Baltistan and Baluchistan in particular. The Minister said Gilgit Baltistan will be served as base camp of the CPEC as several project under CPEC has been made part of the project. He said that Prime Minister Nawaz Sharif has abundant love for the people of Gilgit Baltistan and this was the reason that almost all the promises made with the people of GB before 2015 elections have been fulfilled by the federal government. He urged the members of GB Council to utilize all their energies for addressing the problems being faced by the people and assured that federal government will fully cooperate with the GB government.
Source: Parliament Times