WWF-Pakistan Trains Hunza Women on "Climate Smart Mountain Livelihood Options"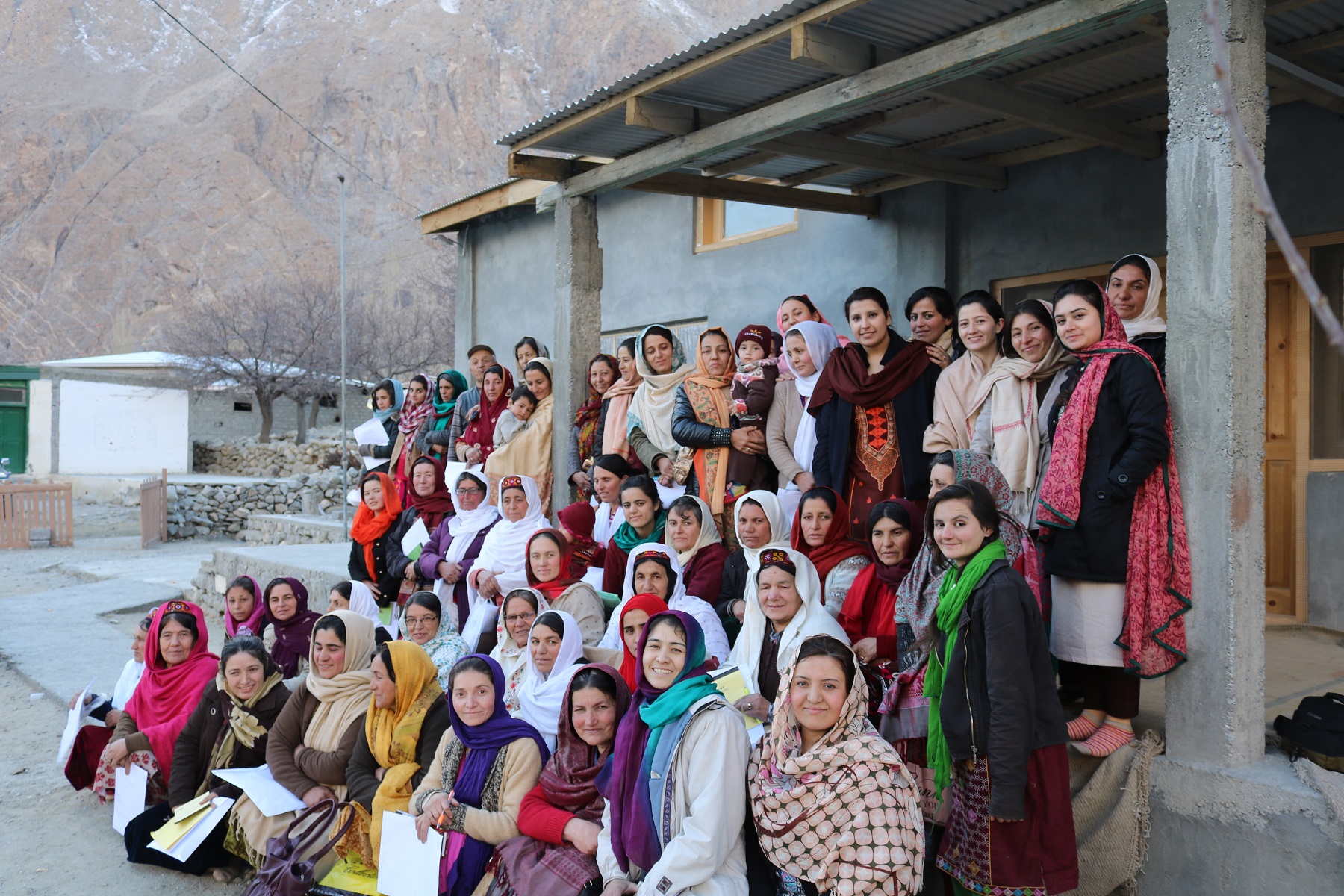 Gilgit, February 28: WWF-Pakistan trained the marginalized mountain communities of District Hunza about "The Climate Smart Mountain Livelihood Options" from 24th-27th of February, 2017 under the framework of "Rural Livelihoods and Climate Change Adaptation in Himalayas (HIMALICA)" at Gulmit and Hussaini villages in District Hunza. The purpose of this training was to improve livelihoods and income generation sources of the households prone to the dreadful impacts of climate change by educating them about Climate Smart activities like handicrafts, fruit processing and value chains.
A total number of 110 females attended the training from both villages. Participants were engaged in group activities to easily understand the climate smart value chains. At the end of the training, participants prepared village level action plans under the supervision of WWF-Pakistan for the identified climate smart livelihood options, i.e.; handicrafts and dry fruits processing and linking them with markets with the help of Women Excellence & Empowerment Initiative (WEEI).
Miss. Anila Ajmal, Climate Change Adaptation Officer, WWF-Pakistan, said that Pakistan is ranked 7th by German Watch for the adverse impacts of climate change and in mountains it is worst. So, she emphasized on the implementation of village level action plans and said that WWF-Pakistan will fully support and facilitate the villagers in this regards. Earlier WWF-Pakistan also trained the villagers on "Financial Literacy and Flood Preparedness after which a considerable amount is being saved in the "Panda Coin Boxes" provided by WWF-Pakistan for use against adverse impacts of climate change and other climate smart activities.
In the end villagers appreciated the efforts of WWF-Pakistan to educate the mountain people in harnessing the increasing impacts of climate change and other disasters.
Participants were given certificate of participation in the end of the programme.