100 years old man waits for help after house is destroyed by snow avalanche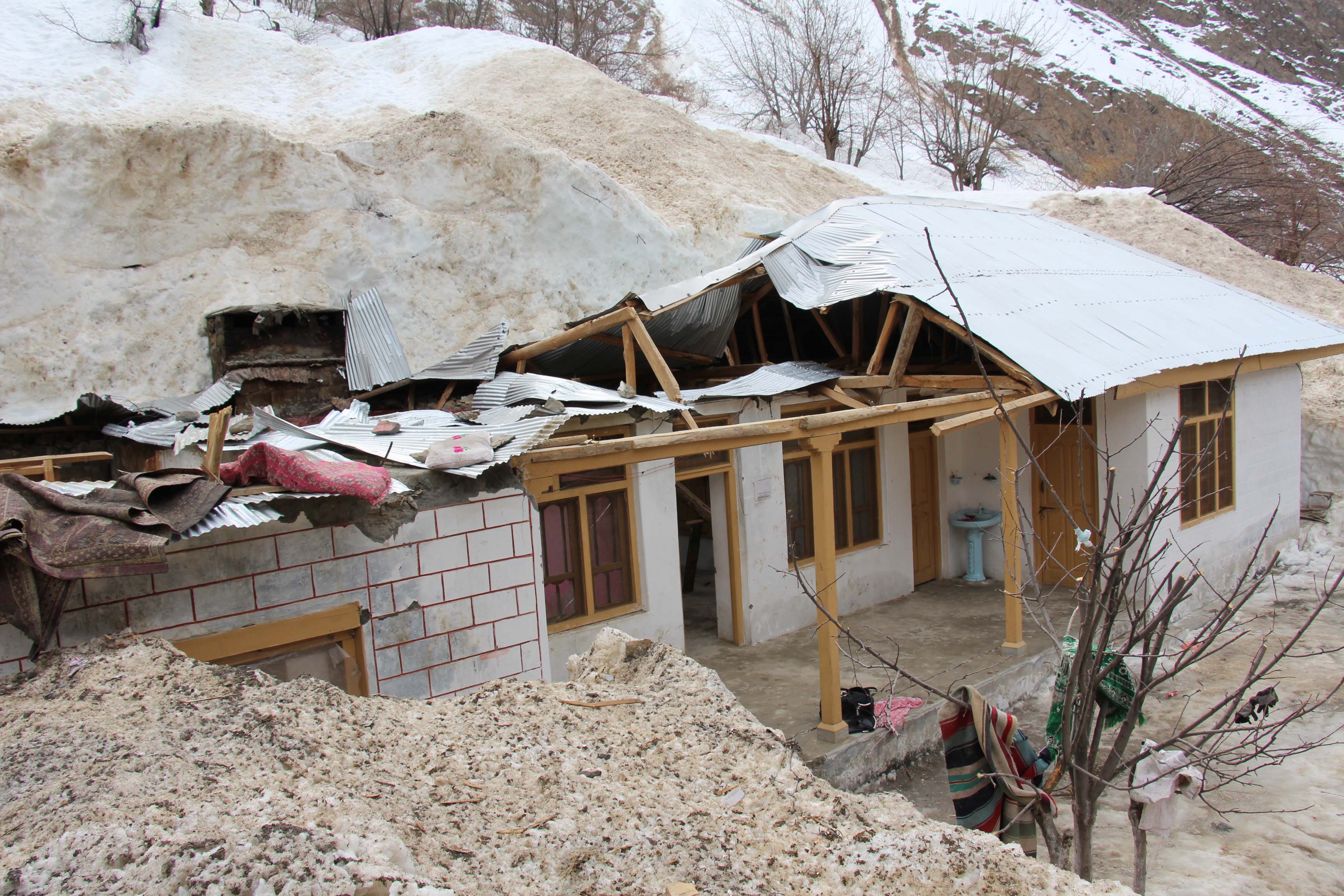 By: Gul Hamaad Farooqi
CHITRAL: 100 years old Muhammad Bhatti Shah, whose house was damaged by avalanche on 5th February at Mogh village on Garamchishma road, is still waiting  for compensation announced by the government.
This scribe visited the senior citizen's house at Mogh village. The house is ruined. He told this reporter that his house was  damaged by the avalanche. His cattle pen was also buried by the avalanche debris. His houses and other properties were destroyed beyond repair. His family survived luckily as they had left the house and shifted to a safe location after the snowfall became heavy.
Bhatti Shah and his family are now living in his relative's house. The house is congested and the guests feel uncomfortable by reducing the space for their hosts.
He said that his family members visited the Assistant Commissioner's office who promised deputing of a Tehsildar for assessment of the losses. The Tehsildar allegedly demanded a vehicle for transportation to the house. The vehicle was arranged, by the Tehsildar has yet to visit the area to assess the damages, said Bhatti Shah.
100 years old Muhammad has condemned the provincial government, saying the affected people have been left without help. The people have not been compensated, he said. Even a tent has not been provided to the displaced family.
Bhatti Shah has appealed to the federal government for reconstruction of his damaged house.