Business Incubation Training for Micro-Entrepreneurs of Yak, Sea Buckthorn and Tourism value chains held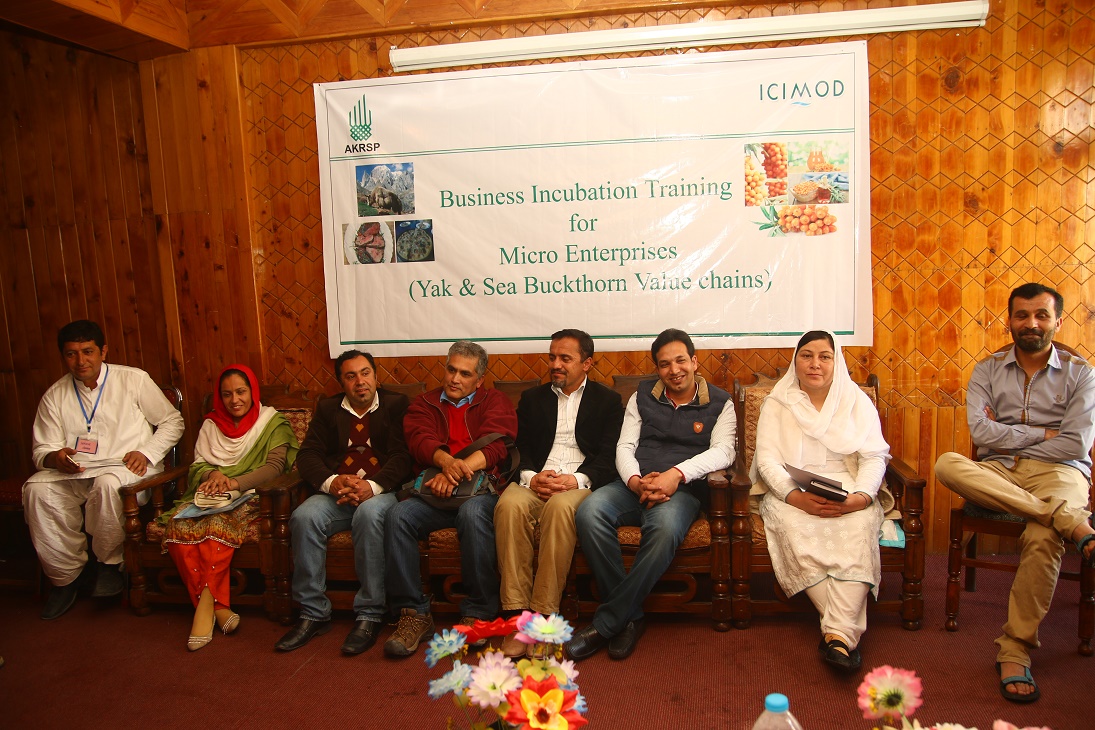 Gilgit: Aga Khan Rural Support Programme (AKRSP) with financial and technical support from ICIMOD planned and organized a model enterprise training cum business incubation program for existing and potential micro entrepreneurs related to yak farming, Sea Buckthorn and tourism value chain. The training was conducted by Women Empowerment & Excellency Initiative (WEEI).
Thirty-one micro entrepreneurs including twelve females from Ghizer and Hunza districts are now geared up to serve tourists in a more professional manner this year, after attending the training.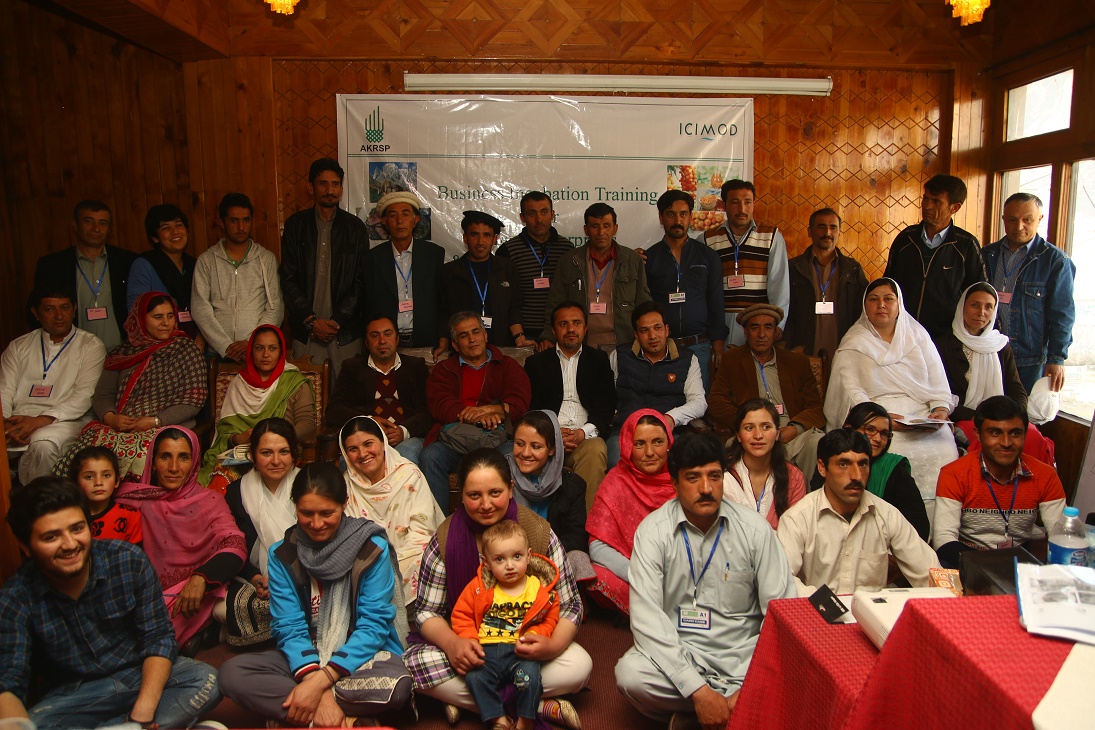 The participants first went through a rigorous training on how to plan and manage business through role plays, games and simulations. The main feature of the incubation was provision of mentors for each participant to evolve actual enterprise and understanding over time. Ten renowned and seasoned local entrepreneurs are now offering their mentoring services including counselling, advice and motivation on the ground.  Mentoring process is important for Gilgit-Baltistan especially micro and small entrepreneurs to spur growth in enterprises and entrepreneurship.
Before imparting enterprise development all participants were equipped with Sea buckthorn food processing skills from PCSIR Peshawar and traditional and national food cooking skills, including Yak meat dishes, from Islamabad.