Snow avalanche buries two cousins in Chikar village of remote Broghil Valley, Chitral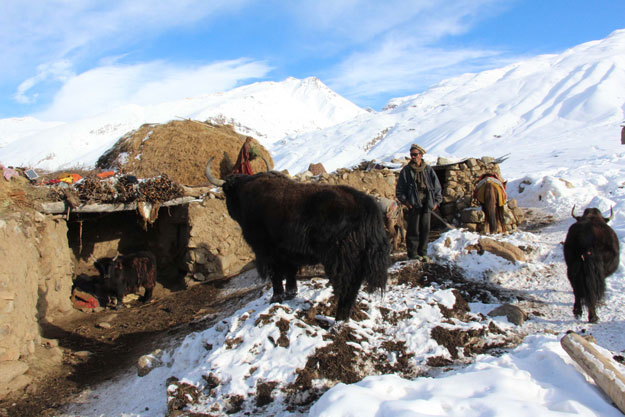 Chitral: Two cousins have been buried by a snow avalanche in the Chikar village of Chitral's remote Broghil Valley. Chikar valley is not easily accessible, located close to the Darkut Pass.
Local activist, Umar Rafi told Pamir Times that a man identified as Mirza Jan, 34, and his cousin Shadman, were hit by a snow avalanche today at around 4 pm.
"Their bodies are buried inside the avalanche debris. We need relief and rescue support", he said, appealing to Focus Humanitarian Assistance Pakistan, and the District Disaster Management Authority (DDMA).
"They had gone to the mountain to bring their Yaks back", Rafi said.
Rafi added that a younger brother of Mirza Jan, a soldier of Chitral Scout, had been killed by an avalanche in Skardu in 2002.