Fighting Climate Change in Gilgit-Baltistan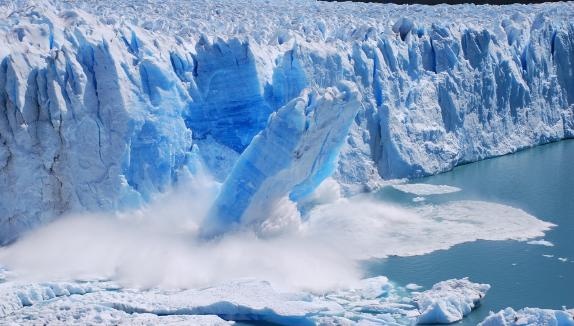 Muhammad Irfan Chourbati
It is a well-said proverb that "God Helps Those Who Help Themselves". Gilgit-Baltistan being located among the world's highest mountains is highly prone to the impacts of global warming. The term global warming in today's world is a well-understood phenomenon. It is basically increasing earth temperature with the passage of time due to man-made pollution. And for the people of Gilgit-Baltistan it is simply increase in melting of glaciers, increase in the frequency of floods and land sliding.
The war against the climate change is a global responsibility thus it is a national as well as personal responsibility. Scientists have warned that the planet we are living is going to experience average 1 degree Celsius increased change in temperature with every passing century. Thus it shows that if we keep on destroying the natural resources with the same pace for our so-called comforts, it will be an unsafe place for the generations yet to come.
Experts have various advises to keep the environment clean and human-friendly. The emerging concept of renewable energy resources has proven very helpful to fight against climate change. The renewable energy resources are such energy resources which do not cause pollution but energy is produced on natural resources like wind, solar and water etc.
Gilgit-Baltistan is no doubt one such blessed place which has plenty of resources to produce renewable energy. The flowing rivers from high to low altitudes and its wind power both are the best source of producing environment-friendly energy.
Another advice from the environmental expert is recycling of waste materials. We should not only save as much energy we can but also recycle and re-use the things we buy and make in our daily lives.
The Chief Minister GB has been found very passionate about reducing polythene bags in Gilgit-Baltistan but has failed to implement what he had said on various occasions. I would like to suggest that reduction in the use of plastic bags is very easy once government bans the low quality plastic bags and shopkeepers starts charging money for the bags.
I had seen one such example in an European country which is not the only number one in producing renewable energy but has controlled the use of low-quality polythene bags. I went to several markets but they don't give free shopping bags for their customers rather they charge high amount for each bag they provide to the customers. Since the shopkeepers charge for each bag, the customers do not throw the bags in the garbage but bring them back when they come for shopping next time.
These are the small steps which can revolutionize our society.
If we all support public officials by taking this as a social responsibility it will take no time to defeat global warming and making the world a safer place for us and also for the coming generations.
The writer is a student of Masters Media & Communication at TU Ilmenau, Germany.