Highlanders FC ready to depart for Brazil after winning Neymar Jrs 5 National Final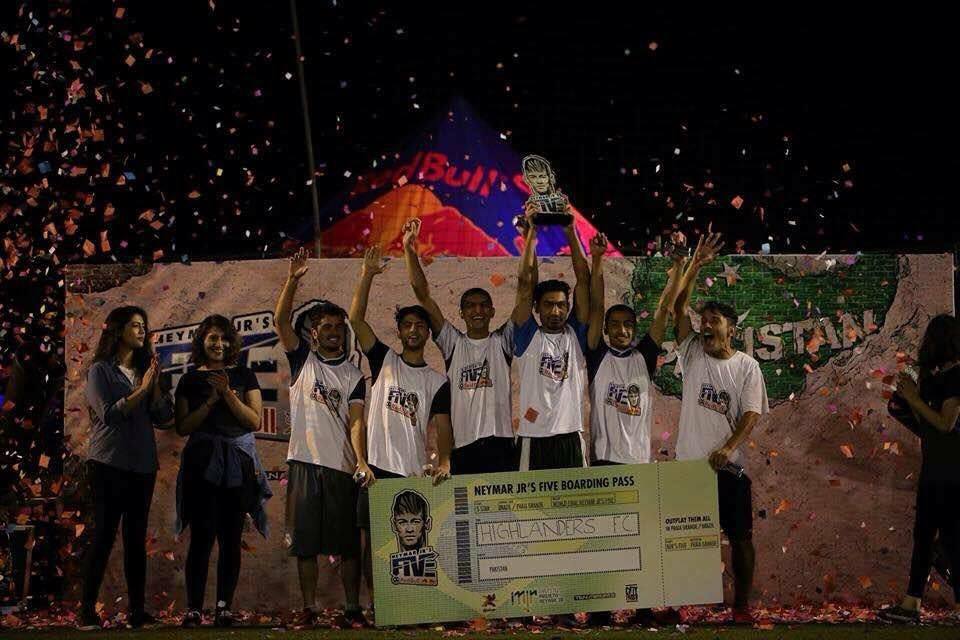 Islamabad: (PR) This time last year Highlanders were crowned champions of Islamabad-Rawalpindi Region but failed to qualify in the last round of Neymar Jrs 5. However, Highlanders took that loss positively and this year not only proved themselves but proved it in some style conceding only one goal throughout the tournament and scoring a staggering 40 goals.
This year there were a total of 74 teams from only Islamabad-Rawalpindi region double of what we saw last year and a total of 400 teams from all over Pakistan. A winner from each city qualified to fight it out in an a knockout stage of 4 teams. Atlético De Jwani from Karachi, Fantastic 5 from Lahore , Jinnah FC from Islamabad and Highlanders FC from Islamabad made it to the knockout stage. Atlético De Jwani faced Fantastic 5 in the first semifinal and Highlanders faced Jinnah FC in the second semi. Fantastic 5 won by a single goal margin, while Highlanders won comfortably with a margin of 3 goals.
The final match saw a glimpse of some of the finest Futsal players in Pakistan and to make things more dramatic the rain started to pour down. Highlanders FC took the lead early on and got the opposite team down to 4 players and from there on making things easy scored two more and won the final of Neymar Jrs 5 National Finals. By winning the final, they booked their ticket for the finals of Neymar Jr, which will be held in Brazil in July.
The following seven players will feature in the finals in Brazil.
1.Murtaza Hussain (Who currently is a Pakistan National Team player)
2.Abdullah Shah
3.Hassam Shah
4.Baqir Ali
5.Manzoor Ali Shah
6.Ruhullah Hussain