Skardu to host PPP Chairman Bilawal Bhutto on 14th May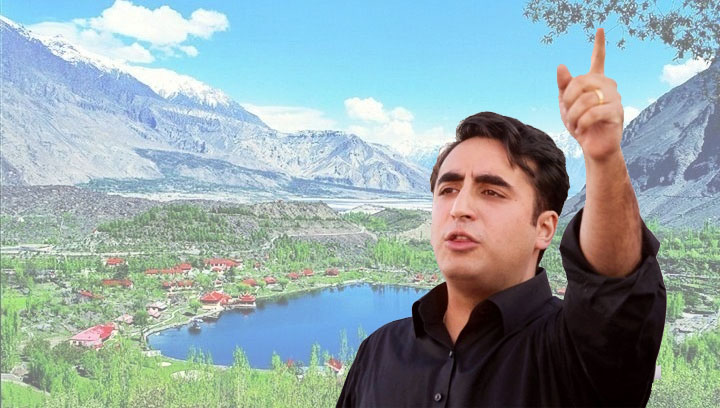 Skardu: The Pakistan Peoples Party Gilgit-Baltistan is bracing to welcome their chairman Bilawal Bhutto Zardari on the 14th of May, 2017.
The party has formed several committees to arrange a 'mega event' in Skardu, the headquarters of Baltistan division. The party's regional chief Amjad Hussain is in Skardu to spearhead the preparations. This would be Bilawal's first visit to Gilgit-Baltistan as party chairman.
PPP, after ruling the area for five years, showed dismal performance in the last election, winning only one seat from Shigar. No other party leader, including former Chief Minister Syed Mehdi Shah, could win his seat.
Amjad Hussain, a young lawyer, who currently leads the party's regional setup, has been able to mobilize people in the past for various causes.
While preparations are afoot to arrange, what Jiyalas call, a "historical Jalsa", the arrival of Bilawal in Skardu on 14th of May, among other things, will depend on the weather; in the past many high profile visits have been cancelled because of flights not being operated due to inclement weather.
On the other hand, the ruling PMLN party's officials have said that PPP has no support at the grass roots level. "They can organize as many Jalsas as they want. They don't have the mandate of the people", said GBLA Speaker Fida Nashad commenting on the preparations.