Seminar proposes commemoration of National School Safety Day on 16th May, awareness programmes held in GB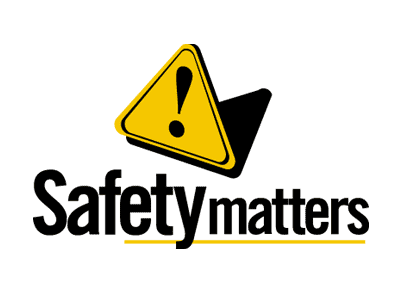 Islamabad, 16 May 2012 (PR):  Focus Humanitarian Assistance Pakistan, an affiliate of the Aga Khan Development Network (AKDN), organised a seminar to commemorate 16th May as School Safety Day, in line with a unanimous declaration passed at the International School Safety Conference organised by AKDN in March 2008.
The seminar on School Safety was held in Islamabad and  attended by experts and practitioners of School Safety initiatives across Pakistan.
Dr. Zafar Iqbal Qadir, Chairman of the National Disaster Management Authority (NDMA) and the Chief Guest of the event  appreciated AKDN's role in developing resilient communities. He said that joint working groups will finalize Disaster Risk Reduction (DRR) enriched curriculum for Pakistan by the year end. "At the government level, our efforts will continue to notify official commemoration of National School Safety Day annually on May 16th", he said.
Earlier, FOCUS Chairperson, Ms. Khadija Jamal Shaban, welcomed participants of the seminar and highlighted the efforts of the Aga Khan Development Network in mainstreaming Disaster Risk Reduction. She emphasized the importance of preparedness of the next generation, and highlighted the need for collaborative efforts in this regard.
Dr. Tariq Mahmood, Deputy Educational Adviser in Curriculum and Textbook Development and Production Unit of the Capital Administration and Development Division (CA&DD), Islamabad Pakistan, made a presentation about the national curriculum and how efforts have been made to incorporate DRR as a theme. He hoped that by 2013 – 14, a DRR enriched national curriculum will be available, which can be used across the country.
Mr. Zulfiqar Ali, Programme Coordinator, made a presentation about AKDN's School Safety programme being jointly implemented by the different AKDN agencies, including AKF, AKES, AKU – IED and AKPBS, with assistance from the Australian government. Experts from different organizations made thematic presentations on different aspects of school safety. Among the presenters was Col (r) Shehryar of ERRA who presented a paper on construction of safer schools, based on his experience of rebuilding infrastructure in the Kashmir and Khyber Pakhtunkhwa (KP) region. Mr. Syed Arsalan Sabah Zaidi from UNESCO presented a paper on "existing school curriculum and school safety". Ms. Javeria Afzal of Oxfam presented a paper on social and physical vulnerabilities faced by members of the school community. A paper on structural vulnerabilities and mitigation measures was presented by Mr. Muhammad Sohail of NESPAK.
Mr. Eid Dad, a teacher from the Ghizar District of Gilgit – Baltistan, shared his experiences related to implementation of School Safety measures in his school and village. He said that a visible change could be seen at the school level where School Safety and DRR have become a priority.
The seminar was also attended by large numbers of government officials, including Federal Secretary for Education, Education Secretary for Gilgit – Baltistan and other senior officials. The Gilgit-Baltistan Directorate of Education also officially celebrated 16 May 2012 as the School Safety Day across GB.
Different programmes were held in Karachi, Islamabad, Gilgit-Baltistan (GB), Chitral and other parts of the country to raise awareness about the need for creating disaster resilient school communities, better equipped and trained for dealing with natural and human induced disasters, and to increase the physical resistance of school structures to serve as safe havens during disasters.  School Safety Day related events were also held at schools in Astore, Ghizar, Gilgit, Hunza –Nagar, Chitral and Karachi, where students, teachers and community members came out in large numbers to advocate creation of safer and resilient schools.
Focus Humanitarian Assistance has been providing school safety training to communities since its inception in 1998. Thousands of students, teachers and community members have been trained for managing emergency evacuations, development of safety plans, fire-fighting, provision of first-aid, as well as basic search and rescue operations, in case of any eventuality. FOCUS has also worked with the Gilgit – Baltistan government to develop a school safety strategy for the mountainous regions. Advocacy efforts are underway currently to create laws based on the school safety strategy.