GBLA condemns Mastung blast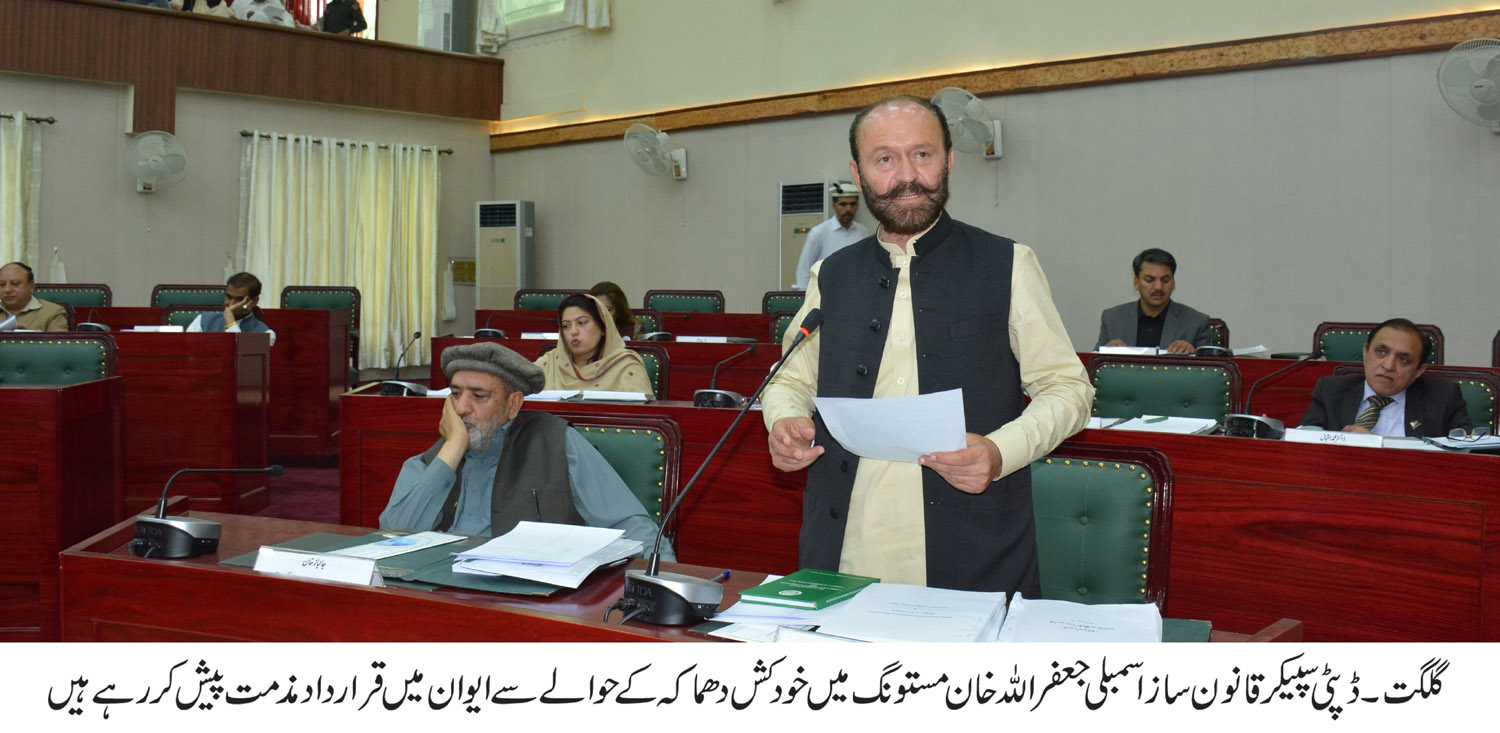 Tanveer Ahmed
Gilgit: Gilgit-Baltistan legislative assembly unanimously passed a resolution against the terrorist attack on Deputy Chairman Senate and the killing of laborers in Gwadar and Kharan areas  of Baluchistan.
The resolution was moved by Deputy Speaker Gilgit-Baltistan legislative assembly Jafarullah Khan.
The resolution strongly condemned the suicide attack on the convoy of Deputy Chairman Senate Moulana Abdul Ghafoor Haidri which killed over thirty people. The resolution also condemned the killing of 10 laborers in another incident in Gwadar and Kharan areas  of Balochitan.
The resolution stated that 'terrorists cannot deter the resolve of the nation to eliminate terror from Pakistan. Nation is united against terrorism'. The resolution appreciated the role played by security forces particularly Pakistan army against terrorism and militancy.
The house also offered Fateh for the departed souls and prayed for the early recovery of the injured.