Flying over the Himalayas: RAF Flight to Gilgit in November 1934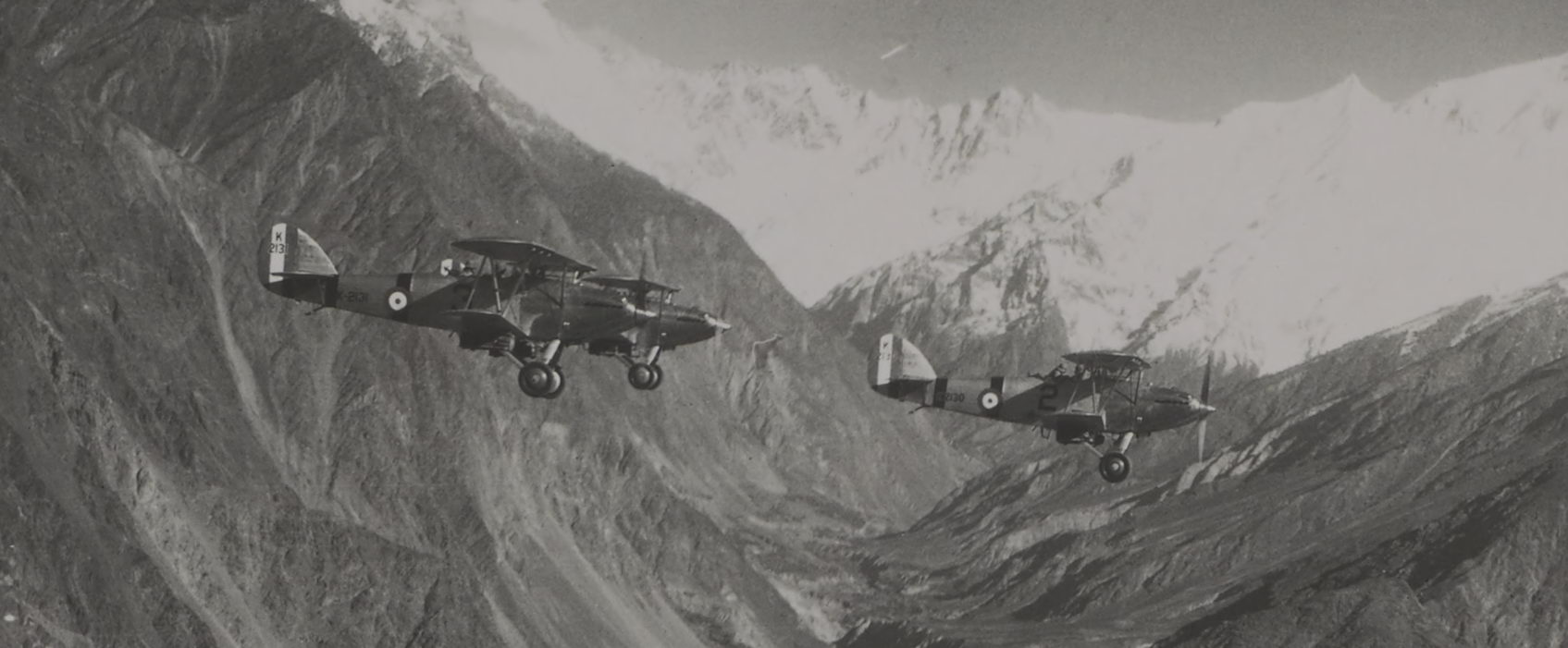 During the 1930s, the RAF conducted a number of flights to Gilgit. These flights served political purposes through projecting British power into this remote region of her Empire, propaganda purposes from the resulting prestige of conducting daring flights of exploration, and allowed the exploration of prospects for civil aviation.
A flight during November 1934 is particularly richly illustrated by a file from the India Office Political and Secret Department records. In addition to a detailed written report, the file also contains forty-five aerial photographic prints.
The outward bound flight, comprising five Hawker Harts, departed from Risalpur at 8:05am on 5 November 1934. The flight flew via Daggar, Kandar, and Patan following the Indus Valley. It arrived at Gilgit at 10:10am. The flight proceeded smoothly, but unfortunately poor visibility limited the use of the camera; only eight exposures were taken.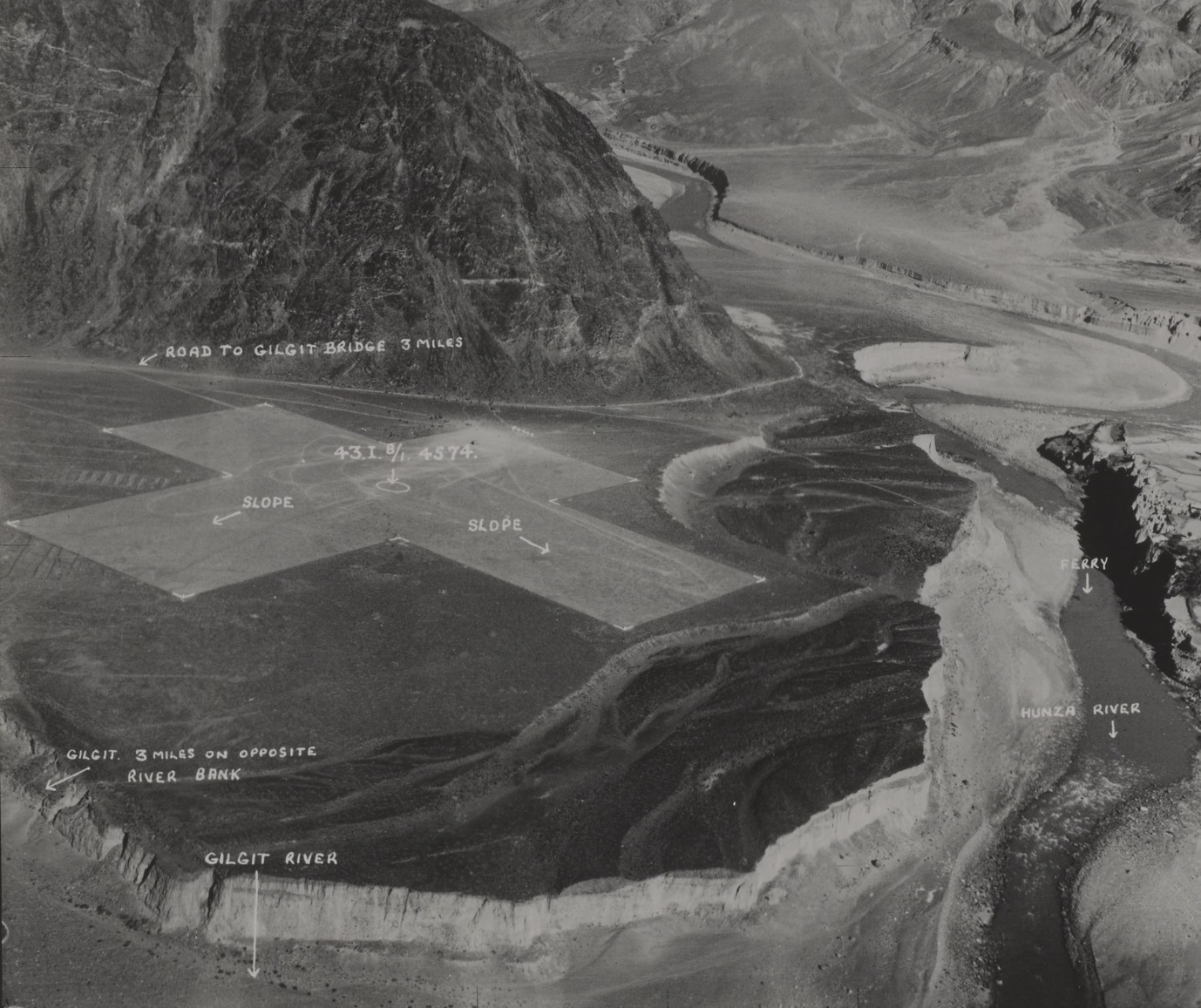 The aircrew remained at Gilgit for three day camping at the edge of the landing ground. A programme by the local resident which included a chikor shoot, polo, and a display of dancing by men of the Gilgit Scouts kept them entertained. During their stay they undertook demonstration and reconnaissance flights; sadly due to a fuel leak in the photographic aircraft no photographs were taken.
The flight departed Gilgit on 8 November at 10:30am. The fuel leak in the photographic aircraft could not be rectified in time due to the amount of dust at the aerodrome, so only four aircraft made the return flight. Luckily the camera was transferred to another aircraft and a large number of exposures were taken during the return trip.
During the return flight a number of aerial photographs were taken of Gilgit town and the surrounding country.