Passenger vehicles from Gilgit-Baltistan looted on Babusar Road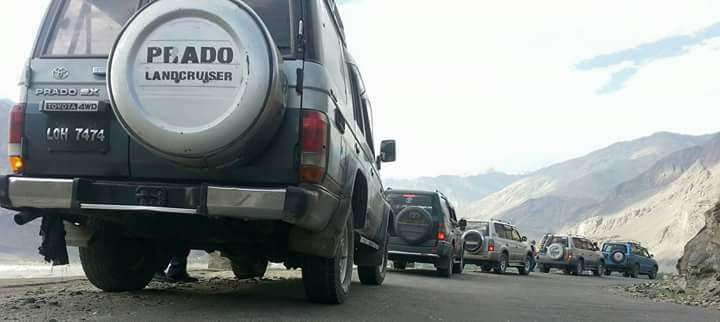 Monitoring Desk
Gilgit: Six passenger vehicles traveling towards Rawalpindi/Islamabad through Naran from Gilgit-Baltistan were looted by armed bandits on the Babusar Road.
According to details, the armed bandits stopped the vehicles and forced the passengers to handover their belongings. They even did not spare the women traveling in the vehicles, reports a regional daily.
Passengers have told Daily K2 that the bandits even looted a family traveling with the dead body of one of their relatives.
Every year passenger vehicles are looted on the Babusar road. While police post has been established at the Babusar Top, there's little or no security between Jalkhad and the police top.
Locals in Gilgit-Baltistan, and the looted passengers, suspect that police itself is involved in such crimes. So far no criminal has been arrested for the crimes committed against the passengers belonging to Gilgit-Baltistan.