Laborer missing, traffic suspended on Babusar road, after rains trigger floods and landslide in Diamer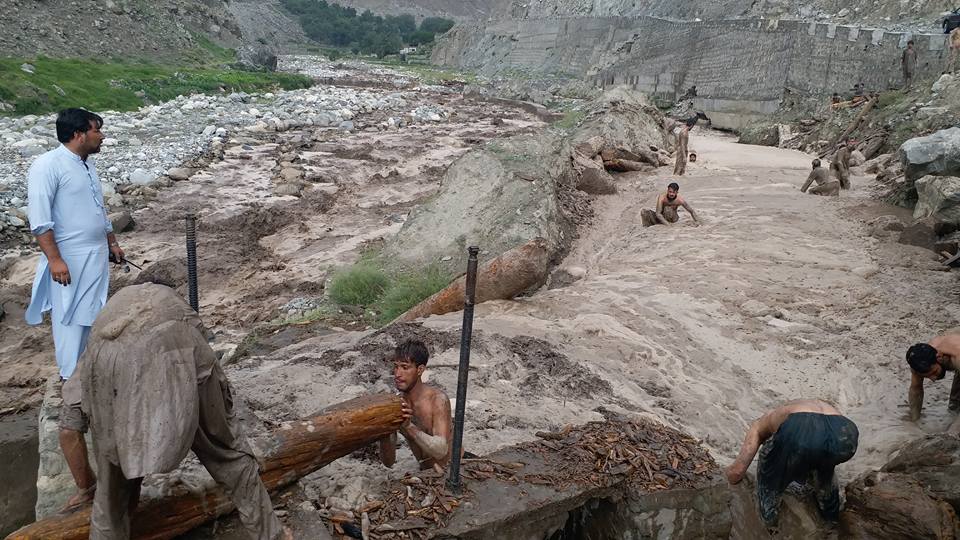 Chilas: Traffic on the Babusar-Naran road is suspended due to landslide and flooding triggered by heavy rainfall.
There are reports of a laborer missing after a flooding event in Gonar Farm area of District Diamer. The missing laborer was reportedly from Darel Valley.



Supply of electricity to Chilas has also gotten affected due to closure of the Thak-II power house. Power department officials have started working to restore electricity.
Flooding has also damaged land and orchards in Thore village, located adjacent to Chilas city.
– With inputs by Shahabuddin Ghauri