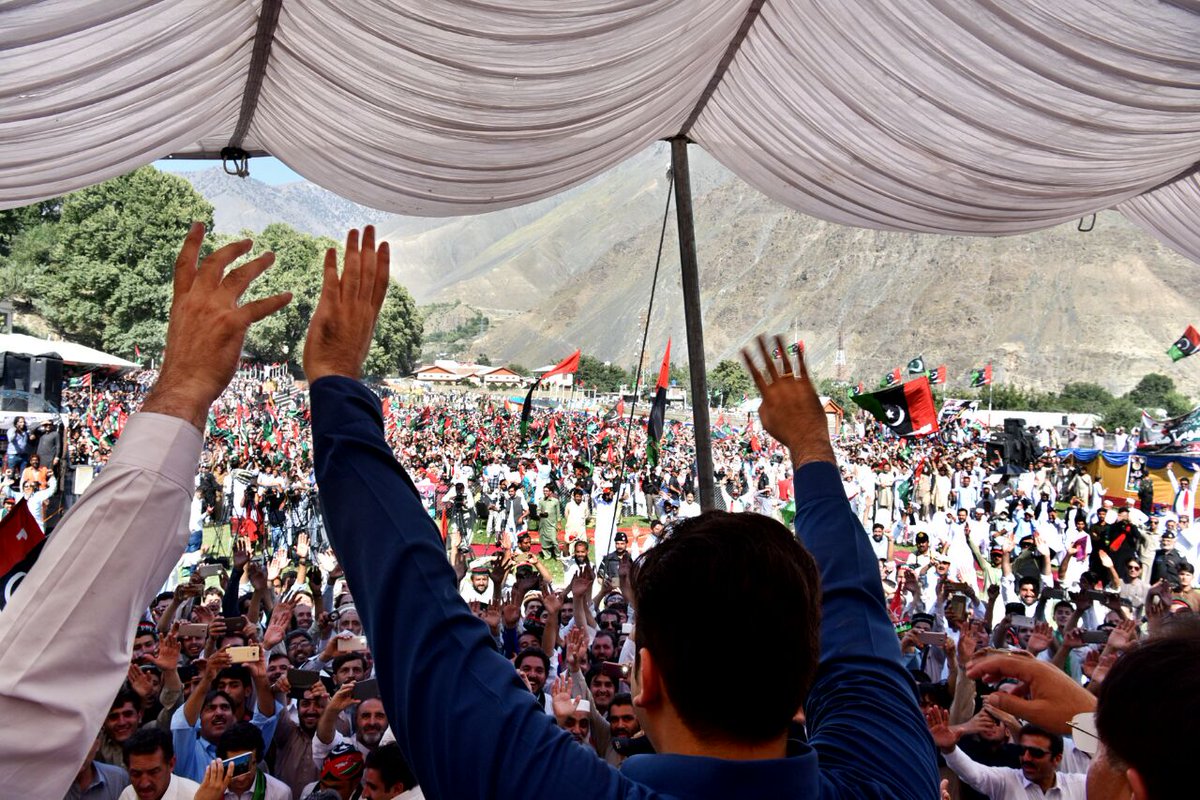 Chitral: The young Chairman of the Pakistan Peoples Party, Billawal Bhutto Zardari addresses a huge gathering today at the Chitral Pologround. Thousands of people had gathered to welcome Bilawal on his first visit of Chitral.
Speaking at the occasion, Bilawal said that the Bhuttos have always had a special relationship with the people of Chitral. He said that premier Zulfiqar Ali Bhutto started construction of the Lawari tunnel, because he was aware of the problems of the people, and wanted to help them. Bilawal said that his mother, slain premier Benazir Bhutto, also visited Chitral multiple times, and initiated multiple development projects to improve the condition of the people.
Bilawal harshly criticized PTI leader Imran Khan and ousted prime minister Mian Nawaz Sharif, saying their politics of 'self interest' and 'love for power' has left the masses worst than they were.
Bilawal said that 2018 will be his first election, and Imran Khan's last election.
The PPP Chairman, who is in Chitral on a two-day visit, is accompanied by opposition leader Syed Khursheed Shah, and Senator Sherry Rehman, among other party leaders.
The locals, including Kalasha community leaders presented Bilawal with traditional gifts, and handifcafts.
It is pertinent to note that both PPP had won on both provincial assembly seats from Chitral in the last election.